Hotels in Lambi, Greece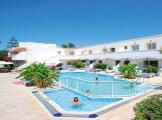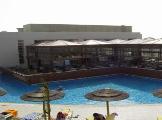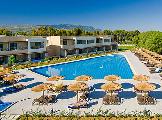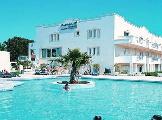 17 Reviews
Traveller Rating
Excellent

2

Very Good

7

Good

8

Average

0

Poor

0
Review Overview
Eating Out

Nightlife

Beaches
Eating out just went to kos town which was on 5 minster on bus not much round the resort but it was all inclusive hotel area. Not sure about night life because we were with the kids. Kos town is an amazing place could go every night but entertainment was great for the kids at night.
Kos town in the day was very hot so we couldnt quite enjoy however we visited at night it was very pretty laid back and clean.
Resort was quite nice.....lots of shops and bars and resturants......only went there for the evening once as we didnt leave the hotel as it was so good. Beach not so good sea quite rough. Didnt bother us as we are not beach people.
Lambi beach -Shingly beach,quite a lot of rubbish in places (altho some areas were lovingly cleaned by the sun bed concessionaires!)Sea was clear but still very cold.
Plenty of tavernas/bars along the beach.Recommend the Blue Phoenix for lunch and a cool Mythos looking out to Turkey.
we went to alice springs as we needed well earned break.not very good flight times but hotel made up for it believe me.we were welcomed by elias who was friendly,became darrells friend all week,as both love football.I had greek shirt on as i had money on them.Pool area was great would like to overlook that next time.Not too busy but it was june.
george,Barbara,Elias,Rita and baby George and Barbara made us really welcome felt like known them for years.George needs to work on his jokes/fair dinkam mate.Barbara was hello Darling to everyone and Rita was a proper sheila.
Food was great must try kleftika.Barby was great with dancing and games i won a prize,you will have to go there to know what for!
We will definately go next year 1 week not enough!We met some lovely people.well done to George from Bulgaria excellent for doing his little turn.George even waved us goodbye nice touch.gooday see you next year!
There is a beach 100m away with payable sunbeds which gets well used by the hotel but its not golden sands!! Lampi beach is 30 min walk away is very crowded. Its not really the right side of the island to be if your a beach lover. Itll take you a carefree 50mins to walk into kos town the back way or 10mins on bus which run every hr. Or 8euros in taxi. Kos town was lovely to spend a couple of hrs in the evenings with a marina, the bar crawl street for youngsters ,or the cobbled streets full of gift shops restaurants and quaint bars for the over 30s! It is a lot more picturesque at night than day. There are loads of choices of boat trips you can book from here. Be aware though theres lots of stray cats! I think the Blue logoon hotel is perfectly located just outside town so you get best of both worlds. Kids of all ages will love this place but dont think its not for couples cause if you go outside school holidays, its a lovely relaxing place for couples with easy access to kos town but with the joy of loads of space around you. I would certaily recommend this hotel and will definatly stay in another lucas chain again if theyre all this standard.
The beaches in Kos town are very dirty.
Lambi is just a 20 minute walk away from Kos town, with the B supermarket less than 10 minute walk away. We also walked to the Askaplion (sp.), the ancient hospital site - this is just about an hours walk away and well worth seeing just for the views alone. It is possible to travel to the site on the blue train, this is a half hourly service, from Kos town centre.

We hired bikes one day (I recommend the ones with wide comfy seats and wire baskets at the back). They all have key locks and gears. George will recommend a good bike-hire shop. We cycled to the hot springs - a real experience not to be missed. It took less than a couple of hours to cycle there. I recommend you take beach shoes because of the sharp pebbles and rocks.

On another day, we hired an open-topped jeep (George will recommend a good place) and toured the island, including Paradise Beach. George advised us to go down a lane directly next to the entrance to Club Med to find a good beach. We did, and at the end was an enchanting beach opposite an island. The water was cool and as clear as a window. We saw fish! We swam to the island - a wonderful experience for the kids.

We did a lot of window shopping in Kos town. As well as the usual tourist tat shops are some very select shoe and fashion shops, plus a number of more unusual niche shops, for example one selling collectors dolls from TV and film shows. Nontheless, my daughter was unable to add to her vast collection of shoes and bags - she could not find anything she liked in her size!

One negative (according to my son) was the constant dodging necessary when walking along the pavements. There were large trees, bikes, cars and other things constantly in the way. We sometimes had to walk in the street to avoid them. I wondered how people managed with prams. As far as entertainment was concerned, we would go out for tea and then go back to the hotel and sit round by the pool chatting, so we didn't experience resort entertainment. The beaches in Lambi were somewhat rough and stoney (which is why we went to the Paradise Beach area - the beaches are soft sand). Additionally, as it was October and within a week of the end of the season, many restaurants/entertainment places/beach facilities had already been wound down.

One place you must visit is Go-Donut - a shop selling a huge variety of yummy donuts. It is open virtually 24 hours a day. I found it when wandering early in the morning of the first day of our holiday - I bought a seletion of donuts for our breakfast. We went there every day after that!

Angelinas was one restaurant we were impressed with. We went there three times during our weeks holiday.

I would highly recommend that you stay at the Alice Springs if you visit Kos. It is central to Kos town, right by the beach, with loads of facilities on the doorstep. George and Barbara will extend a warm welcome to you, and ensure you have a great exerience.
Very nice place, very clean. Lots of things to do and places to see and all reasonable rates.
The resort and our holiday was made by the restaurant on the beach front called the 'blue pheonix' the staff and food was fantastic. we celebrated a birthday whilst there and they made this very special, they couldn't do enough for you. Kos town was a fair walk but it did walk your dinner off. would go back to this resort but not in august as it was too hot especially with the heatwave.
Location
View Larger Maps
Other popular destinations