Hotels in Rhodes Town, Greece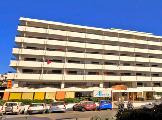 2
of 11 hotels in Rhodes Town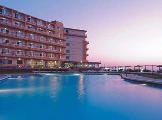 4
of 11 hotels in Rhodes Town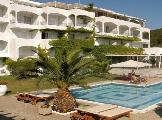 5
of 11 hotels in Rhodes Town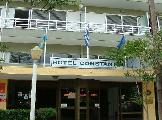 5
of 11 hotels in Rhodes Town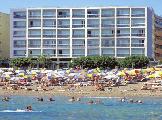 3
of 11 hotels in Rhodes Town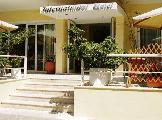 11
of 11 hotels in Rhodes Town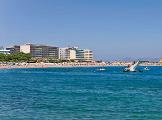 5
of 11 hotels in Rhodes Town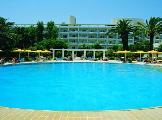 9
of 11 hotels in Rhodes Town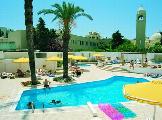 10
of 11 hotels in Rhodes Town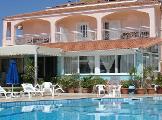 1
of 11 hotels in Rhodes Town
8
of 11 hotels in Rhodes Town
40 Reviews
Traveller Rating
Excellent

3

Very Good

21

Good

10

Average

6

Poor

0
Review Overview
Eating Out

Nightlife

Beaches
Lovely resort 2 nice beaches one beach is called the windy beach when you go there you will no why,it is less crowded than the other beach and the heat at the end of July when we were there the wind was lovely.Sunbed hire for 2 bed's+umbrella 8euro.
Not much in the way of resort entertainment,there is a strip where all the youngsters go with loud music we just had a stroll there just to see what it was like.

The beaches are really clean.
We would visit the resort again very relax place and lovely people.
I love Rhodes and have been visiting the Island for 26 years.The town has changed, Bar St. in particular. Great for the youngsters, maybe not so good for us oldies!!Still a great resort though. The Old Town is magical especially in the evening.
I'm not going to beat about the bush..... 'Dogshit' everywhere, so watch your step.
Also watch your step when crossing the road. Pedestrian crossings mean nothing more to the locals, than a place to park a car, sometimes two abreast.

Entertainment is best found around the harbour area.
Take a trip on the little street train, it's very good.
A trip to 'Symi' is a must do, (but go by the 'Sea Star' hydro foil). It's much faster.
By far the best trip (imho) is the 'Orca', a quirky space-age looking glass bottom boat. Nice for looking at the pretty fishes etc., but boy... wait 'til it gets on full throttle once out of the harbour. It goes like a 'Bat out of Hell', up to 40 knots max. Now that's fast! Grrrrreat. Best seats are at the back outside, believe me.

Beach at Rhodes. Windy and shingly on the western side. Much calmer on the Eastern side. Very crowded and charged for beds and brollies. Not as clean as English beaches.

Visit the 'Old Town'. Very touristy on the outer perimeter and much better as you work your way in and get yourself lost.
Haggle and haggle again, you might just pick up a bargain.



Love Rhodes especially the old town within the Castle walls and its cobbled streets.. Every part of the Island is easily accessable from Rhodes town by bus or boat. You can even go to Turkey. Can't wait to go back.
Rhodes town is the nicest place we have been for years, the place the people are wonderful and so friendly.
We would say R/town is more for couples and families, lots of quiet bars and lively if this is your bag.
But cater more for people eating and drinking we had 3 evening meals out and they were all very tasty.
Try scalini's on mandilara str. or Belmo palace on October Str. both first class meals.
There are no sports bars in rhodes town but about 3 do have live sky matches on one is the traffic Bar, also others have other foreigh matches on.
Drinks vary from local lager at 2-80euro to john Smiths (Can)at 4-50euro and guinness at 6-00euro yes nearly 6 pound a pint!!!!
Trips to turkey around 50 euro, remember you also have to pay to get into country about 15 pound each!!!!
Lindos by boat 35 euro full day by local bus 18 euro return every hour.
The old town is wonderful once inside the castle walls there's miles of alley ways full of shops sellind allsorts.
You can spend a full day walking round getting lost LOL great day out take lots of dosh to spend.
Hope you have a great time
THE BEACH IS LIKE CAT LITTER AND THERE IS USUALLY A STRONG WIND BLOWING BUT I ENJOYED EVERY MINUTE OF MY STAY ON THE BEACH
Rhodes town is great and caters for everyone.
We stayed in the new town with loads of shops, bars and entertainment.
But within walking distance is the old town and modern shops.
The old town is a must to see - but wear comfy shoes as the cobbles are heavy going.
Rhodes is an easy town to get around and has a wonderful harbour.The old town is very interesting and can be visited more than once,but make sure you ask the price before ordering coffee or drinks as they will try to charge more as they vary wildly from cafe to cafe.
Rhodes Old Town is an architectural gem, stuffed with history, culture, art, museums, castles, mosques, synagogues, orthodox churches.

The walls are so high and apparently built to be impregnable though the muslim forces from Turkey did break through in 1522 and stayed until 1912 and their influence is everywhere. But the Greek people were repatriated into the republic of Greece as recently as 1948 and they celebrate their freedom in the most obvious ways possible.

They smoke and use mobile phones with abandon whilst driving their cars and motor-scooters maniacally, without the need for lights, brakes or crash-helmets.

They cannot see why they shouldn't use their badly maintained pavements as overtaking lanes irrespective of people, wheelchairs, prams or children being in their way.

They have an abundance of pedestrian crossings that they totally ignore - you literally have no choice other than to walk out in front of oncoming cars, vans, buses, and motor-scooters. Some will stop but others will blast their horns at you whilst swerving around you.

The Bank of Greece at Mandraki Harbour has 21 teller positions with only 1 person serving whilst all the other tellers stand around smoking, reading the paper or generally gossiping. You stand for 30 minutes until it's your turn and when you present your plastic card and ask for some euros please, the shocked teller responds that the Bank of Greece has no money and you should go to a commercial bank.

Honestly! This is the country that developed Logic, Rhetoric and Philosophy but they seem to have forgotten what that means. But the people, the food, the shops and the atmosphere are buzzing.

The harbours (there are 3) disgorge 7 cruise ships of tourists every day into the old town between 10am and 4pm and it is like an ants' nest. So you take a turn into a quiet alley or street and you will always find a small but quiet restaurant, bar or coffee-shop. And you will never get lost because eventually you will come up against the inner-city walls that will guide you back to wherever you want to go.

And as for the touts who will try to persuade you to eat in the restaurants (special menu-special price)at all times of day and night, it's quite useful to poliely tell them in phonetic Greek "Signomi, Dem Pinou" which translates as "Excuse me - I am not hungry". However, some of them are still quite philosphical and will reply "I don't care whether you eat my food or not, all I want you to do is buy it". You have been warned.

And the airport !! Oh my God. That has to be the most primitive airport in the world - nothing works, absolutely nothing - and take your own toilet paper. You have been warned.
We had a brilliant weeks holiday in Rhodes Town. There are plenty of bars and restaurants and boat trips to other towns to choose from, and I'd say Rhodes Town is a good, lively base to explore the island from. While there is plenty to do, it's not as mad or loud as Faliraki would be.

The beaches seemed to mainly be very pebbly, although we spotted one just before the Aquarium that seemed more sandy.

We'd definitely go back to Rhodes Town, you couldn't see everything in just one week.
Location
View Larger Maps
No 1 Specialist Travel Agency in Lindos with a fantastic selection of apartments, hotels, traditional houses and luxury villas with pools
Other popular destinations