Hotels in Kolios, Greece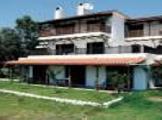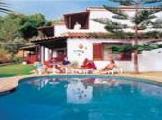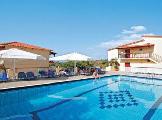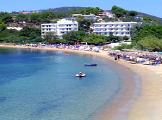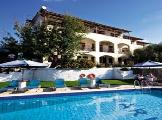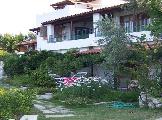 23 Reviews
Traveller Rating
Excellent

9

Very Good

4

Good

8

Average

2

Poor

0
Review Overview
Eating Out

Nightlife

Beaches
Kolios/Agia Paraskevi is a lovely place to stay. Great tavernas, lovely beaches and very very friendly people. Buses plentiful but packed at around 5.30 onwards for town. Adds to the fun.Walking distance to Nostos,Vrlominos,Kanapitsa,Kolios and Agia Paraskevi beaches. Green Garden the pick of tavernas but we enjoyed everyone we went in. Great traditional food in Jimmy`s. Loved our stay in Kolios and will be back
Myself and my family stayed in agalos studios this August,we were greeted by the owner Alex who was extremly friendly and helpfull,Alex went out of his way to make our holiday, no request was to big for him!!
We have a young child of two and were concerned about taking her to europe peak season but found that it was perfect, the local Tavernas catered for her, and were in walking distance from Agalos studios, Alex assured us that if we had any concerns about her day or night to knock at his house over from the studios.
We had the best holiday and were very sad to go home, we have stayed in Skiathos twice before but never has such good attention from our host.

Kolios is a lovely resort with a lovely clean beach. Our favourite beach is Aghia Paraskevi - a stunning beach only 5 mins walk up the road and down the track alongside the Arco Hotel. Plenty of lovely Taverna's and supermarket's nearby and Bus Stop in each resort if you want to hop into town - or go to the other end of the island to Koukonaries or plenty of other beaches. Recommend Mesostrato, Pegasus, Green Park and Magic Hotel Teverna's - oh and Avli - family run Taverna who make their own Garlic butter and Olive paste - Lovley!!! Skiathos Dogs Home worth a visit too - just take a donation of food and you can walk the puppies and dogs - lovely views up there too but take plenty of water!
I stayed here a few year ago with a friend and can say I loved it and went back the following year, it is in a good location beach, corner shop and some execellent restaurants within walking distance.

Mosquitoes are a problem! we spoke to other holiday makers from different resorts having same issues with the mosquitoes, I had a least 30 to 40 bites on my legs during the first few days, defentely get a plug in with the tablets and this will reduce the problem enormously, as we discovered the following year, and buy one when your there as they are quater of the price there are at home.

Air con is a must, as it gets very hot at one point of the day with little/no breeze, and if i remember rightly it's in the afternoon when you fancy a nap.

The road is quite worring as quite bendy and no pedestrian paths, however this is the norm all over the island.

Taxi and buses are right outside the door so no problem there and journey to town only 5 to 10 mins. We found the road noise at night not to be a problem.

Would love to go back one day as a beutiful island.


The Resort was clean and tidy. You had to cross a rather busy main road, taking your life into your own hands to get to the supermarket/tavernas and bus stops, not to mention the small beach.

I would recommend the Green Park Restaurant. Staff more than helpful, food fantanstic and hotel/Restaurant high standard.
the resort is lovely, beaches are fantastic, lovely views, small to travel around, if you hire a car could cover it in two days.
We found it quite difficult to get into Kolios itself as we were staying about 1/2 a mile out of town. This was mainly due to the very busy road that runs right outside the front door of our accommodation. We can't stress enough how dangerous this road is especially if you have young children and god forbid you have to push a pram along this road. There are no pavements and it is scary, especially if you are walking in the dark. We did brave it and walk into Kolios for food and that was a pleasant enough place to be from what we saw. None of it was nice enough to think about going back to the resort or Skiathos itself.
the resorts of kolios aghia pareskevi and platanius are all within minutes of each other and here you will find bars and tavernas to suit all tastes the food is so good its hard to recomend any in particular just go where people go if you fancy a change catch the bus to troulos bay and try the troulos bay hotel good food lovely views and not pricey basicly the resort is an ideal central location the only down is the road ,no pavements and very busy in high season
The resort of Kolios is small, just the beach with a taverna which when we were there I don't think was open, but you can easily walk down to Agia Paraskevi where there are some bars and tavernas and a lovely beach. Kolios is in a good position, being in the middle of the island, the buses are very handy, but in the main season it is standing room only! We would visit this resort again, as this was our third visit to the island and our second visit to this resort, I think that says it all!
Kolios in Skiathos is a very quiet place with small quiet sandy beach with a bar/restuarant backing onto it, there is a supermarket within walking distance but it is very quick & easy to navigate around the Island by bus, taxi or foot - a island cruise is recommended - Skiathos is a beautiful place - most people we met had been several times.

Location
View Larger Maps
Other popular destinations