Hotels in St Julians, Malta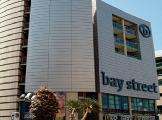 4
of 10 hotels in St Julians
Very lively,nice view from the hotel,there are more bars and pubs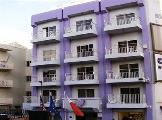 7
of 10 hotels in St Julians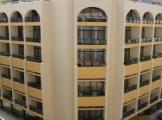 10
of 10 hotels in St Julians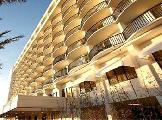 1
of 10 hotels in St Julians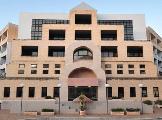 9
of 10 hotels in St Julians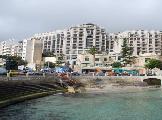 2
of 10 hotels in St Julians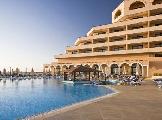 3
of 10 hotels in St Julians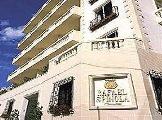 5
of 10 hotels in St Julians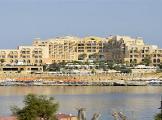 6
of 10 hotels in St Julians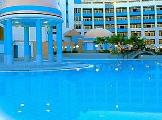 8
of 10 hotels in St Julians
36 Reviews
Traveller Rating
Excellent

4

Very Good

10

Good

6

Average

15

Poor

1
Review Overview
Eating Out

Nightlife

Beaches
Hotel a bit out of the way on headland Nearest beach St Geoges Bay about 20 minutes walk down hill. Beach a mess at this time of year with rough weather prevailing. Resort boasts of a couple of cafe/bars only but a further 600 meters away and up a flight of steps is Paceville with all the bars and clubs you could wish for if you are young!
St Julians was an excellent place to stay until a few years ago and this is still the case if you are under 22. Entertainment is now purely aimed at young people. I would now describe St Julians as the Benidorm of Malta.

The location is very hilly so not suitable for anyone with even the slightest mobility problem. I would describe the resort as being clean as the roads are washed down each day and as people are clubbing and spilling out on to the streets until 5 am each morning this is obviously a necessity. Also everything in St Julians is more expensive than other resorts, including shop prices, drinks, taxis etc. For a 1/2 mile 3 minute ride in a cab we were charged 10 euros!! A pint of Fosters Lager 4.45 euros!!

If you are looking for an entertaining but relaxing holiday then I would recommend any Maltese resort other than St Julians.
Beach in St Georges bay was ok. Not fine sandy beach but water was ok and there was a hut selling the usuals. Plenty of bars and clubs to cater for most needs and a good selection of restaurants nearby. Paceville isn't really suited for families but theres enough close by more suitable.
Saint julians is the most wonderfull of all the malta towns,many places to eat,good (33p) bus links to valletta,and then onward to all parts of the island,the "new" beach at st georges bay is about 3 mins walk away.also the is a good selection of modern shops at bay street,mexx,marks and spencer(food only) etc,a 17 screen cinema,bowling alley,well worth the trip!
The resort itself was OK, we did a lot of tours to see the island and we did enjoy Malta
The main resort was about a 20 minute walk from our Hotel.

The resort itself was lively with plenty of restaurants and bars to choose from.


Can't comment on entertainment or beach at the resort, as we did not use these facilities. Overall the resort was basically your typical holiday town - cramped, noisy and with many tourist shops!

We did walk by the beach on a few occasions - it appeared very crowded so if you plan on visiting it, get there early! On the plus side, water & food are much cheaper in the town than in the hotels, so it's a good place to stock up! There is also a nice new shopping complex a short walk from the beach. I was however glad that our hotel was high on a hill away from the town, as it gets very busy at night!
The resort gave us the best of everything. It was only a short walk to pubs and clubs (Angler's Rest was a regular stopping off point - cheap drinks, great food and again great staff).

Bay Point Complex and Paceville was only a 5/10 minute walk away, along with a sandy beach that was always spotlessly clean.

Regular busses took us anywhere we wanted to go, but the walk from the hotel to St. Julians and Slima was great, with all the bars along the way, it is tempting to keep stopping.

I would also like to mention the "Wild West Bar" at the top of Paceville (near the bus station). Although only a small bar, they took the trouble to throw a party for us the day before my wedding - which I will never forget, and for which I will always be grateful. If you get a chance stop by, and say hello to Mario from the Welsh!

Can't wait to go back - saving up already!!!!
St Julians itself is a small resort with some good hotels. Paceville is supposed to be the lively resort on Malta where all the locals go clubbing etc. We could not hear any noise from clubs from our hotel though. During the day there are shops within the shopping centre. There are local bars that are also open day and night. We used to get the local bus to Salina Bay 10mins away it is very pretty there and you have a selection of lovely restaurants.
St Julian's is an excellent choice of resort in Malta, if you're looking for fun. The town itself has a good range of shops, pubs and restaurants (particularly around Spinola Bay) and a bus station (Valletta 15 mins). The Paceville area has a great selection of bars, clubs and take-away food outlets, all open until around 4am and is Malta's answer to San Antonio. There are two multi-screen cinemas, a bowling alley and Dragona casino nearby. The beaches aren't that big, but as you're in the centre of a small island, nothing is far away and the large beaches in the north are a 20-minute drive. Beer is UKP1.50 a pint (slightly more in Paceville), wine from UKP6.00 and meals cost less than they do in UK. Everyone speaks English and you are made to feel very welcome. Malta is a top holiday island and St Julian's is a good location - nothing like the pensioner's paradise heard about years ago!
Location
View Larger Maps