Hotels in Playa Paraiso, Spain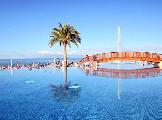 2
of 5 hotels in Playa Paraiso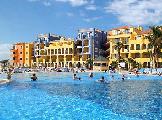 1
of 5 hotels in Playa Paraiso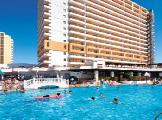 4
of 5 hotels in Playa Paraiso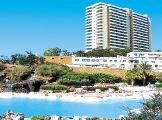 3
of 5 hotels in Playa Paraiso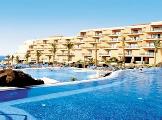 5
of 5 hotels in Playa Paraiso
66 Reviews
Traveller Rating
Excellent

2

Very Good

4

Good

22

Average

28

Poor

10
Review Overview
Eating Out

Nightlife

Beaches
Scruffy, rundown little place, many closed down bars and shops, half built apartment blocks. No seafront cafes or bars, just a coastal path. Most (of the very few open) bars British with a couple of exceptions. Shops that are there sell touristy tat. One supermarket and a chemist. Absolutely nothing of interest, we spent a fortune on trips out to get away from the place.
The actual town of Playa Paraiso is a big dissapointment, theres not a great deal there, it looks very run down, and in need of a good update. I personally wouldnt bother the trek to the town, but we did go in October maybe in the summer months theres more going on. Dont let this stop you visiting as all your needs are met in the hotel.
the resort is almost non existent although there are obviously plans to develop it with roads between it and Las Americas being upgraded. It's lucky if there are 8 commercial premises including small pubs eateries and shops and if you are staying in the local hotels it is quite a trek up the cliff paths. There is a small sandy beach in a cove near to the Riu Buena Vista hotel which looked peaceful but other than that there is nothing. There are regular buses which take you to other resorts. Really if staying here you have to be prepared to enjoy your hotel facilities or make yourself mobile
The place is spottlessly clean the beach I cannot comment on because I never left the hotel
several bars and shops in the resort centre again I never left the hotel which had it's own shopping square
I will visit again as soon as i can
the resort has changed alot since I was last ther, nice proms for walking and new hotels opened, still very quite.
Only a quiet resort with not many hotels or bars, there are a few shops but plenty of new buildings going up so in future it will get busyer.
very quiet area,small beach type cove.
The resort of Playa Paraiso is dirty and is full of rubble. It is not easy on the eye. The view from the hotel to the sea is the nicest thing you will see here. There is half finshed hotel buildings all over and not once in two weeks did we see anyone working on any of them. Its very remote and is eerily quiet.
The reort was on a hill and the local Titsa bus went all the way to Christianos if you wanted. No beach as such and only 3 records on the daily music round the bar.

Great for kids and adults alike.
The resort itself was very nice although in the whole week we did not need to leave the hotel complex as the kids couldnt be sprized from the pools.
Location
View Larger Maps
Other popular destinations