Hotels in Playa Paraiso, Spain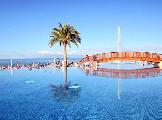 2
of 5 hotels in Playa Paraiso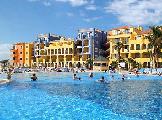 1
of 5 hotels in Playa Paraiso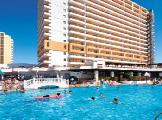 4
of 5 hotels in Playa Paraiso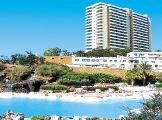 3
of 5 hotels in Playa Paraiso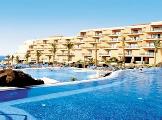 5
of 5 hotels in Playa Paraiso
66 Reviews
Traveller Rating
Excellent

2

Very Good

4

Good

22

Average

28

Poor

10
Review Overview
Eating Out

Nightlife

Beaches
This resort was in a bad state, foot paths just stop, some very broken a lot of rubbish laying around.

The entertainment was just kareoke and quizzes and they finnished at 12pm then nothing. There is no beach. It is not a resort for 4 adults to vist as there is nothing to do and I would not go back there.
few pubs outside but really nothing much to do in resort, too far out to walk anywhere,. a lot of building work going on around.
i wouldnt go back ....
Quite a quiet resort, 2 banks there, couple of Supermarkets. Went to one pud called Rhythm and Booze which was good. Chinese restaurant there although we did not use it - left it too late!! Smelt great thou. The beach is very rocky and we did not go there as girls loved the pool. We were happy with the resort as we don't like it too crowded and noisy and you can always get a bus to Playa America. A taxi there costs about 16 euros.

We would come back to this resort.
The resort is very small, with only a few shops, pubs and restaurants. There is no beach but there is a lovely man made Lido with sea water which is lovely! You get free admission if you stay at the floral hotel, which includes sunbeds with mats and soft drinks and beer! This resort is ideal if you have young children like us, you wont be kept awake by banging disco's all night! One English pub we liked was Rhythm n Booze which was where we watched the England matches, yes the penalties were horrible to watch, again!
Very quiet resort which I liked as have young children so no noise from bars etc, Close to shops although there were only a few they were adequate for souveniers etc. A lovely chinese restaurant up the road which the other half loved. There was not a beach but a lido which was free to use and drinks and icecreams were free here too.
the resort itself i found a bit boring as i am young and wanted to party. there is a large supermarket a couple of bars and not much else, although in the hotel itself is everything u need, bag shop, perfume shop, mini arcade etc. i did catch the free bus to los christianos quite a lot while i was there and i must say it was excellent apart from people trying to sell u glasses, watches and hair braids.

me and my partner have booked another holiday to playa paraiso for dec 2007
The resort was very clean, the odd bit of rubbish di get blown towards the 'beach', but only one day it quite bad, the rest were ok.
Talk of the town piub was fab for my hubby as it sold his bitter rather than the lically produced stuff in the hotel which gave him bad stomach as he cant drink gassy drinks, rhythm and booze also a great english pu, and slug and lettuce who made chip butties on our first night even tho they has turned fryers off!!!!!
Wouldnt go again as to quiet.
The resort of Playa Pariso is looking a bit tired, some really old looking bars and resturants. However there is a spanking new 5 star hotel near the beach so things are looking up. The resort has a very small beach and small is the word, but you can't change the landscape. There is a sea water lido next to the beach and charges are made to use it.

There is a new and very neat promenade near to completion, by the 5 star, which will make for a pleasant stroll day or night. It is a resort with steep down and up hill gradients which lead to the various bars and eateries, there are some lets say, not "English Breakfast", resturants down the hill and around the corner that offer meals of the day ie local stuff.

Pick or choose the ex pat places and you will get Scorpios, opposite hotel, a bit scruffy, but do usual stuff beer tea coffees. Rhythem and Booze 5 screens of footie good prices and good staff, up hill on right. Or The Eldon small, no footie, good beer and draught cider and nice owners that do a roast on Sundays booking advised, behind Scopios.

The supermarket is very good, has a cash machine, down hill on right, and prices are normal. There are few other shops selling stuff you can get at home, and a bank at the top of the hill. The resort is being developed and there are apartments being built this can only bring in more services to benefit the holiday maker.
No good if you like a beach holiday, but this did not bother us, there is no beach as such. Not much going on around about only four bars as I can recall, maybe a bit more lively in peak season, the resort seems to be going through a bit of redevelopment but this did not spoil our holiday and the resort was keep clean.
Very small but a bit of everything there.

Nice public lido. No beach, several shops,bars and restaurants.

Worthwhile hiring a car as there are many nice places to visit nearby.
Location
View Larger Maps
Other popular destinations