Hotels in Playa Paraiso, Spain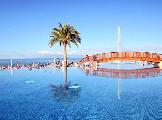 2
of 5 hotels in Playa Paraiso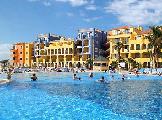 1
of 5 hotels in Playa Paraiso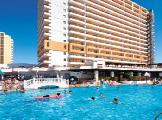 4
of 5 hotels in Playa Paraiso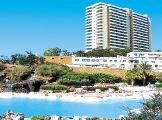 3
of 5 hotels in Playa Paraiso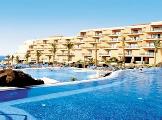 5
of 5 hotels in Playa Paraiso
66 Reviews
Traveller Rating
Excellent

2

Very Good

4

Good

22

Average

28

Poor

10
Review Overview
Eating Out

Nightlife

Beaches
there really is nothing to do outside the hotel except visit the lido or the habdfull of bars and shops - you need a car or to go on the bus to get any where - the resort is under developed and that is the only thing that let it down for us any longer than a week any you really would go stir crazy
NO BEACH - JUST THE LIDO - WHICH IS SALT WATER & VERY COLD - MAKES A CHANGE FROM THE POOL THOUGH.
THE ENTERTAINMENT IN THE HOTEL WAS WELL VARIED, SOMETHING FOR EVERYONE.
UP THE MAIN STREET & DOWN THE SAME STREET WAS CLEAN BUT DON'T THINK IT WAS EVER USED ENOUGH NOT TO BE.
No beaches, but lovely to lay on the rocks and listen too the sea?
The resort is rather quiet.....

In a few years time when it is all developed it will be better...

We wandered up the street.....and back down.....and that's basically it......There is a new promenade which is very nice...but you couldnt go out for the night here....
resort not much to look at a lot of work going on but looks like it will be a very big resort when its finished a couple of shops with the same things to sell good chinese resturant and a pud called the slug and lettuce great singer in there
Playa Paraiso isn't really a resort as such, so to try and review it would be unfair I feel. i would return, because we loved Dunas Paraiso so much!
once you moved away from hotel precincts area was heavily littered.entertainment was mediocre and beaches none existent
Hi I was here for the new year 2005/6, this is a small resort at the moment there is a lot of building work going on, but its not in your face how big it will end up!

This is a resort I think for a week only as I think you would run out of things to do for longer.

The beach is a joke but the Lido looks good costs about 12 euros for a family per day plus 1 euro for a brolly.
The resort has 4 or 5 pubs all run on the same sort of entertainment Football or Karaoke till about 10pm then a singer/tribute and then back to the Karaoke till 12pm some of the bars just play a bit of music.

A few shops selling holiday stuff and a few cafes and restaurants, went to the Italian near the lido twice very good food and not a bad price. You can get the local bus to other resorts as we did, went PDLA one day and the first thing that hit you was the smell just like an old chip shop, got a nice walk along the sea front but thats all it had for me. Also went to Los Gigantes very nice clean resort.

Would I go to Playa Paraiso again for a winters break yes it has got some good bars a far hotel Oasis Paraiso a few walks the best Italian I have been in the Canary Islands, just a nice place to chill out for a week.

Very quiet resort, great for older couples or those with young children, but certainly not a place for teenagers. Resort had a little beach and a few shops but basically that was all. A perfect place for a get away from it all holiday
The resort itself is very quite but we know this when we booked. There is just one street which is lined with a supermarket and a few shops. Saw two bars but did not bother going to these as was all inclusive in hotel. Also a chinese restaurant but again did not go to this. There is no beach as such but there is an excellent lido opposite the Paraiso Floral where we stayed and you get in for free if staying at this hotel plus free drinks. Can only comment on the hotel entertainment and this was excellent not sure about resort entertainment but possibly very quite due to fact that there only appears to be two pubs. All in all a fantastic hotel and very nice resort for relaxing. Weather also fantastic for November just what we need before Christmas. Excellent will be going again
Location
View Larger Maps
Other popular destinations