Hotels in Coral Bay, Cyprus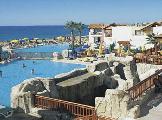 4
of 7 hotels in Coral Bay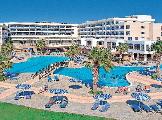 3
of 7 hotels in Coral Bay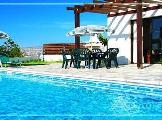 1
of 7 hotels in Coral Bay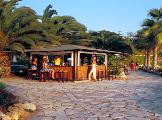 5
of 7 hotels in Coral Bay
Rooms in 1 wing convenient for all amenities Any problems speak to guest relations, they will sort for you.
Pool view room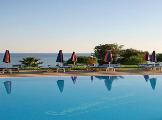 7
of 7 hotels in Coral Bay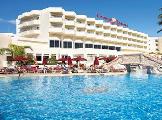 6
of 7 hotels in Coral Bay
Go elsewhere, hotel coral beach is beautiful!
Upper floors and even numbers are normally sea view.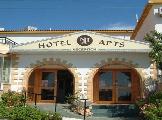 2
of 7 hotels in Coral Bay
97 Reviews
Traveller Rating
Excellent

7

Very Good

30

Good

42

Average

12

Poor

6
Review Overview
Eating Out

Nightlife

Beaches
they build property and leave the rubbish on the side there are 100s of unfinished buildings all over cyprus and loads for sale, but very nice views and walks
there are lots of places to eat and drink we only eat out once and it cost 10euro for fish and chips for one without drinks so glad we went all inclusive if you are beach people this is not the resort for you pathos only 20mins away 2 euro per person day pass on local bus services places to visit tomb of the kings the harbour in pathos the market which has lovely views overlooking the sea
The so called beach at end of the grass area should either be cleaned up or fenced off it was full of debri...
we didnt rely on the resort entertainment as there was none.

Coral Bay is loveley, we like it very much.
The small town area has all sorts, good bars, good resturants, especially try the Wabi Sabi japanese resturant, its very good, as is the Milinium bar, robbie williams 2 nights a week and elvis 3 nights, and the performances are pretty good. some good cocktail bars and some good resturants, the night club is ok too, bit of a walk towards the main beach, but not too far.
The shops offer most things you could want, and not at bad prices either.
I think the resort is ok, and we will go again.
Coral Bay is a small resort but it has everything you need in it. There is a nice beach at the end of Coral Bay. Its not to busy and there is a bus service into Paphos if you should want to get into the town. There are enough shops in Coral Bay to have a little wonder about and buy the few little gifts you may want to purchase.
The hotel is only a 10 min walk from the small strip which I imagine would be quite busy in the summer season but as it was December/January it is pretty quiet.
The private beach by the hotel is ok for the water sports but not for actually sunbathing on - it has pebbles the size of house bricks so not very pretty. I believe the main beach is nice but never got to it so can't say.
I will have a look when I go back there...
The hotel is in Coral Bay which is a very small resort. I wouldn't say the beach was anything special, it was only about 15 minutes walk away but wasn't particulary clean, it was nicer to stay by the pool.

There was a selection of bars and shops and supermarkets 5 minutes walk away and a bus journey took you about 20 minuts to Paphos itself.

Paphos was OK, the harbour was where the main hubbub was with bars and shops and restaurants, but in some ways it was a bit like Blackpool!

I wouldn't visit this resort or hotel again. Nothing particularly wrong with it, just would rather try somewhere else.

Hope this helps.
Coral Bay is very isolated and you need a car if you stay here - the place consists of one road with lots of (Expensive, because of the weak pound) restaurants, a few shops and only a couple of bars. We could not find a decent beach at all, the one we found was littered with rubbish and was nearly all rocks. However, Paphos itself which is about 20mins away by bus or car, is very nice and worth a visit.
Corral Bay

The hotel grounds opened onto a street of shops, bars and restaurants, which we made little use of.
Following downhill from this was Corral Bay itself, which consisted of two sandy beaches between a headland. There is a small marina near the headland. There are more shops, restaurants and accommodation in this area.
There was little to encourage our return to Corral Bay again.

Further afield

With a car we were able to travel further a field. Do not go to Adonis' Baths and Waterfall , unless you have an off road vehicle or are willing to risk your car being damaged. Though the home made signs state that the track is suitable for most vehicles, this is a wooden lie. We eventually got there, paid 8 euros entry only to find a waterfall which are found by the score in UK.
A trip along the south coast was nice, with enjoyable visits to historic sites, most of which were well presented, entertaining and educational.
Kurion beach below the archaeological site is worth a visit, we went to the furthest of three tavernas for lunch which was extremely enjoyable. This taverna closes December, I believe that it opens March/April, not sure about the two other tavernas.
Limassol, is OK for a visit, avoid the tourist areas and head for the municipal market and eat with the locals in the area in front of the market.
Polis is quiet and less developed, walks behind Aphrodite's Bath and Waterfall are worth doing, but beware most are up mountain sides.
Pafos appears to offer the tourist much more, but quieter Polis could be our next destination.


Coral Bay beach we found noisy and dirty so did not return but we were told about Coralia Bay beach a little further around (take the 15 bus to the end of the route) Lovely and clean 6 euros for 2 loungers and parasol. Free showers fantastic for snorkeling.




Location
View Larger Maps