Hotels in Dassia, Greece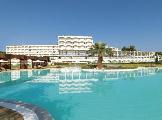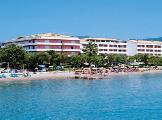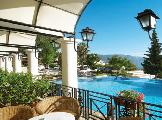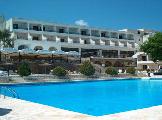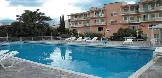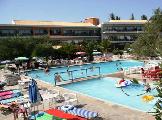 55 Reviews
Traveller Rating
Excellent

0

Very Good

21

Good

24

Average

5

Poor

5
Review Overview
Eating Out

Nightlife

Beaches
The resort of corfu it self is beautifull and clean. we found entertainment in another bar every night that was very good .The beach was lovely and very clean and well kept .i would go to corfu again just not to that hotel.
Dassia is in a good spot and has a good bus service. Plenty of bars, tavernas, shops etc and feels very safe. I'd go back to Dassia but not to the Chandris.
Dassia seemed like a town that has seen it's best days and if the weather isnt up to much there isnt a lot to do. The beach is lovely and some of the sights on the island are stunning. There are many trips you can go on and we would certainly recommend Captain Spiros' boat trips. All in all it's a sleepy little town that is practically half shut down. If you want some decent food visit Mama-a-Taka's.
Dassia was lovely and Corfu was delightful and the atsmoshere of the resort was lively. We considered Greece as more expensive than we thought bu still worth every penny
The resort is basically a through road . Typical Greek resort with its Tavernas a few bars and tourist shops.
Crossing the road is a nightmare and you take your life in your hands as you do so.
Keep a tight hold of your kids.
Recommend you hire a boat on the beach for a day and go up the coast. Great fun and cheaper than an organised trip for a family. Comes with all safety gear life jackets etc.

dassia is very quite and lovely for a relaxing holiday
Dassia is a quiet resort with some bars and places to eat. Beach is shingles, nothing exceptional, a good place to use as a base if going to see the island, close to the airport so transfer is less than 30 minutes.
We were pleased with the location of the hotel. Built on the main road through Dassia but rooms are on back of hotel with sea views. We had no trouble sleeping at all.

Handy for shops - mainly gifts and small supermarkets, bars and restaurants. Pretty sedate and nice to have a wander in the evening.
Dassia is very beautiful, with lovely cocktail bars and restraunts. The beach is lovely with lots of sport activities. I would highly recommend renting a boat, It cost us 120euros for the best boat you could get without a license and it was very much worth it! There was not much entertainment wise but Dassia is a very small place. I would definatly go to Dassia again, but never Telemachus Hotel!
I would only visit this resort again if I were staying at the Telemachos...
Location
View Larger Maps
Other popular destinations