Hotels in Dassia, Greece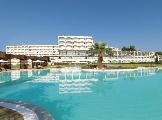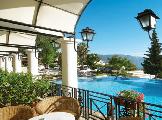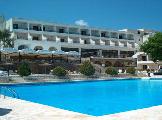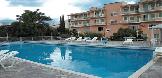 55 Reviews
Traveller Rating
Excellent

0

Very Good

21

Good

24

Average

5

Poor

5
Review Overview
Eating Out

Nightlife

Beaches
The resort is a long resort with plenty to do.
Family bars, restaurants etc.
The beach was ok with plenty of shade
We stayed in the resort of Dassia, it is very quiet which is good if your looking for a relaxing holiday. The beach is shingle but clean and the watersports are great.
There are not many places at night to choose from however there are more than a handful of Taverna's to choose from.
The resort is small with a few taverners and supermarkets, we found it OK. but children would find it a bit boring there is not much for them. We would recommend the island tour a long day but well worth it fantastic views of the island.
Resort is small ok for a relaxing holiday, not much to do one or two supermarkets the water is much cheaper there,
would not be enough there for children.
The resort was clean, There was a number of bars and taverna. The beach side tavernas served good food and a gret view. The "Drunken Duck" was an amazing place to have a drink as the locals provided the entertainment in the form of greek dancing as and whrn they felt like it and Anna the bar owner made you feel very welcome.

We had a great holiday would visit the resort and hotel again - first time ever
The main road outside the hotel was quite busy and the vehicles did go particularly fast along this stretch. The roads needed a good sweeping. The local 'Blue' service bus ran every half hour from outside the hotel into Corfu Town and was cheap and convenient.


Resort entertainment in the last week of October was
non-existent. For those of you who want some night-life Corfu in October would not be our recommended destination.

There was a fair amount of rubbish on parts of the beach either side of the hotel, this could be partly due to the fact that most of the places were already shut for the winter. You have to think that in the height of summer with all the hotels full the small beach would be somewhat crowded. Plenty of watersports for the more adventurous.

Oh, the airport, what a place that is!!
We do not think this resort seemed to help itself, waste land and rubbish could have been cleared. There were one or two bars, but they were more like eating places, although the staff at them were friendly, the beach was not up to standard, we walked on the edge of the beach and found an old blue carpet on the edge of the sea, looked as if it had been there ages. We would not visit this resort again.
The resort itself is quite clean but pavement areas are very narrow or none existant. Great care must be taken to avoid the passing traffic, some of which will almost aim for you if you step off the pavement.
Entertainment is mainly hotel or restaurant based with only a couple of nightclubs worth a visit.
If you like your english food then "Shakes" on the main road is perfect with a large menu and even larger portions.
The beach is shingle and very narrow but if you walk into the sea about 10 metres it then becomes sandy. Always clean and never crowded with great views, perfect for lazy days but is also known for its water sports, sking, paracending, banana boats. Use the water taxis to Corfu town. It is quick and beats the crowded bus journey back to your hotel.
dassia is a lovely quiet place,not for teenagers that like nightclubs,although there is a good bar with english music and a dance floor,other than that ipsos is not too far away.
the beach is pebbly,but as soon as you go into the sea its sand and chrysal clear water,no waves,which is great for the younger children.lots of water sports to choose from and tavernas and playground also.we would visit the resort again
Quite heavy security on the beach - with guards up and down frequently.

Husband came down with ear infection - probably from the pool. The doctor's receptionist (British doctor opposite the Corfu hotel - own doctor said; 'Good prescription' when we got back)..... seemed to know what was wrong with him as he entered the surgery, as apparently loads of people get ear infections.

The temptations of Dassia are few and far bewteen and you'd probably run out of them after two nights as it isn't very big. Entertainment - not.

Beach very good but you have to hire chairs etc.Tree shade.


Location
View Larger Maps
Other popular destinations