Hotels in Dassia, Greece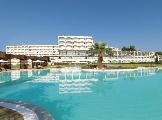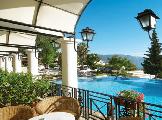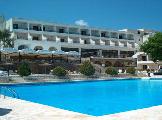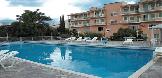 55 Reviews
Traveller Rating
Excellent

0

Very Good

21

Good

24

Average

5

Poor

5
Review Overview
Eating Out

Nightlife

Beaches
Dassia is very basic with not much to do really. The beach is nice but is shingle and quite uncomfortable to walk on.The sea is lovely though. We found the usual array of 'tat' shops as well as some nice, unusual but expensive shops.
There are some nice bars with Shakes doing a mean curry!
The resort of Dassia is very quiet with a just a few Taverna's and supermarkets.
The resort it self was good not as clean and tidy as some resorts but on the whole good. There seems to be a lot of italians at the resort. Good food at most tavernas ipsos is more lively
The resort of Dassia is very run down, there is rubbish and run down buildings everywhere, and you often get a whiff of raw sewerage.

The people in the town unless they are ex-pats are very rude and sullen.

The people who run the bars and the restaurants on the beach are more polite but still very sullen.

We got onto a bus to visit another town hoping that it would be a nice place to visit for the day. The buses are known locally to be unreliable and the drivers again are very sullen.

The beaches are shingle all over Corfu, but are dirty. You often see rubbish on the beaches, and there are cigarrette butts everywhere. For a country that depends on tourism they do seem to put much effort into making their beaches and towns a nice place to visit.

We were very disappointed with our holiday and will not be visiting Corfu again.
Dassia was not what I had expected. It was very quiet, there was not a lot of night life or in fact daylife to be had. In hindsight I would have preferred to go to another part of the island with more activities and things to do.
Dassia is a lovely resort but the beach is shingle so buy yourslef a pair of beach shoes!!!
Dassia was slightly better than I expected....We spent most evenings in either Erics bar or in Great Shakes...both have John Smiths on draught.
The resort is on a busy road but we had no problems crossing..the area is all flat.
Beach is shingle so you need some sort of sandals..

The resort is very clean with a shingle beach which is very clean and well served with beach side bars and restaurants. Away from the beach there are plenty of bars, shops and restaurants for a resort of this size. Definitely a place I would visit again.
For a Greek resort Dassia was surprisingly clean and well looked after. There are plenty of bars and places to eat out and a couple of good English bars home from home.

The bus transport is ideal and very inexpensive at only 1euro into Corfu town. The beach is very shingly so but jelly shoes or cheap flip flops to walk to the sea. The beach is clean.
Although there is not a huge choice of bars or restaurants, they are generally of a good standard and one or two are very good indeed.

The bus service to Corfu Town is regular but can get rather crowded.

There is not much for younger children here but if the weather is good and they can go to the beach or pool they will be happy.

The beach is popular and beds and umbrellas can be hired.

Overall Dassia is a nice, friendly little resort.
Location
View Larger Maps
Other popular destinations