Hotels in Kallithea, Greece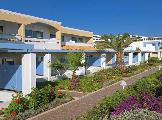 2
of 5 hotels in Kallithea
3
of 5 hotels in Kallithea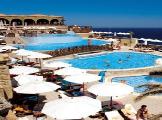 1
of 5 hotels in Kallithea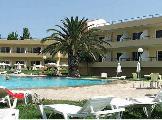 4
of 5 hotels in Kallithea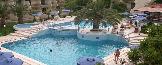 5
of 5 hotels in Kallithea
27 Reviews
Traveller Rating
Excellent

3

Very Good

11

Good

8

Average

4

Poor

1
Review Overview
Eating Out

Nightlife

Beaches
Resort very clean. Pool was salty and not to our liking.
Beach was very clean.
Cannot really give resort ratings as hotel so good apart from one day in Rhodes town we never left complex, thats shameful how lazy were we, sorry.
Stayed on complex most of the time but surrounding areas were pleasant with easy access to Rhodes town (certainly worth a visit).
To be honest we were staying all inclusive so we never needed to venture out much into our resort, but in Kalithea the majority of hotels are AI so not alot of other nightlife around, one of the local bars did have sky sports so we did venture there to have a few beers and watch the footie. Falaraki only short bus ride/taxi ride away if you want a crazier night out. But for what we wanted the resort was fine.
The accomodation is excellent for the water park as it is a very short walk away. You can walk to Faliraki on the beach and along the main road and will take you about 30 mins, or get an inexpensive Taxi. Faliraki ideal for clubbers and those that like bustle in the evening. The Piano Bar is worth a meal if you go to Faliraki but one trip to the resort for me was enough. Taxi or Bus to Rhodes Town (further away but short drive) which is excellent and worth a visit for the Fort and if you fancy a few nights out to get way from the hotel entertainment!
Beach as mentioned previously, stony in swimming area but good enough.
In summary a nice holiday for 7 days but wouldn't recommend longer unless you purely want to relax and soak up the sun.

Kalithea is quite small, but it has all that you need from a holiday resort.

We didnt use it much as we were all inclusive, and Rhodes and Falaraki were just a short bus ride away.


Basically, Rhodes town was a lovely area full of little shops cafes and restaurants. the greek people are lovely and very welcoming
nothing to say everything was great
Kalithea is a short walk from Faliraki so in peak season you can escape the hustle and bustle by staying on the quieter beaches.
If however you want night life or shopping, it's only a few euros by bus. A taxi is only 5 euros.
We also visited Lindos and Rhodes Old Town. The bus stop was conveniently right outside our hotel as was the taxi rank.
The beach was clean if a bit pebbly but we used the sunbeds anyway.
I would visit again.
Hotel is a 40min walk to Falaraki, we found a two hour walk was enough to help the breakfast to go down just enough (couldn't get a sunbed!). Rhodes has a very good bus service and cheap, Rhodes town and Lindos are within striking distance, the taxi service is alsogood.
Location
View Larger Maps
Other popular destinations