Hotels in Kallithea, Greece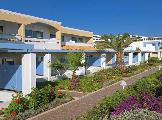 2
of 5 hotels in Kallithea
3
of 5 hotels in Kallithea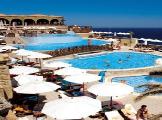 1
of 5 hotels in Kallithea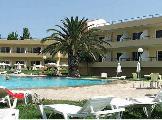 4
of 5 hotels in Kallithea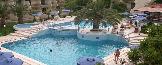 5
of 5 hotels in Kallithea
27 Reviews
Traveller Rating
Excellent

3

Very Good

11

Good

8

Average

4

Poor

1
Review Overview
Eating Out

Nightlife

Beaches
Not a lot to see in Kallithea, however bus to Rhodes, 15 minutes away, only 1 euro 70 each, or taxi 6 euros.
Nice bar two minutes walk from hotel which is much cheaper
for drinks. Buses run fairly regularly to other towns like Faliraki and Lindos. Beware men with scratch cards who say you have won a prize, get you in a taxi to office to try to sell you holidays, waste of 3 hours!

We were outside the main resort, but only a 20 min walk away. Food is cheap and good and there are plenty of bars, restaurants and clubs to choose from.

I would visit Afitos, which is a charming village on the cliffs. We were in All Inclusive so did not wander much. Halkadiki is North Greece so the season is shorter.

We were there is September and the waiters were winding down as the season finishes early in October. Saying this we only had one rainy cold day, the rest was warm and sunny.

Nice place to visit and would go there again.
The only draw back was you had to pay for the sun beds and beach umbrellas on the beach.Lots of good public transport if you are an explorer. (A taxi to hanioti was around 20 euro's ) I would recommend the Pirates cruise extremely enjoyable.
Rhodos is a little bit like a paradise for me!
It's beautiful and the people are so friendly...
General cleanliness was ok, entertainment was almost nil, a few bars 5 min walk from hotel,but these were in the open so got cold in the evening,and empty approx 9.30pm best place to go Haioti 15 min bus ride, lively there but this place started closing down on 2nd week,again answer "long season we are tied" and most beers had finished also as they did not want to order any more,you could have a whole bar to yourself as we did....tryed other places and these were like ghost towns.. Surgestion DONT GO TO HALKADIKI IN SEPTEMBER..
stayed in Kalithea. got a jeep from oposite the Aldemar and toured the island some lovely places and beaches to discover. Rhodes town, 7 minutes in a taxi was great lots of decent shops, wear flat shoes all streets are cobbled - loved it.
The shopping centre (20 minute walk to your left) was fantastic, i bought lots of gifts for friends and also myself! Everything was clean that was around us, staff walking round picking litter up, tidying constantly. As you go out of the hotel nothing is to your right but go left and your surrounded by bars and shops which wa sall fantastic!
Location
View Larger Maps
Other popular destinations