Hotels in Kallithea, Greece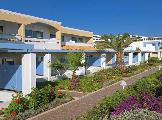 2
of 5 hotels in Kallithea
3
of 5 hotels in Kallithea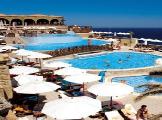 1
of 5 hotels in Kallithea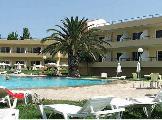 4
of 5 hotels in Kallithea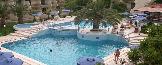 5
of 5 hotels in Kallithea
27 Reviews
Traveller Rating
Excellent

3

Very Good

11

Good

8

Average

4

Poor

1
Review Overview
Eating Out

Nightlife

Beaches
lovely area with a waterpark near by . taxi drivers very good . clean beach clean streets you should wear flat shoes and definately wear shoes on the beach or you will get your feet burnt .
There is a bit of development going on in the area so some construction sites around, also a fair bit of derelict ground about but I think we get use to that in foreign countries.

Not a lot of resort entertainment around this hotel a few bars with in walking distance, Falaraki is only a bus ride away if that is your taste, and in all fairness for just under 7 euros 2 people can go in and out of Rhodos on the local bus service which runs quite late at night. Lindos is also reachable by bus this takes about an hour, but this last bus back from Lindos is around 19:15.

The beach is very stoney but clean plenty blue flags around, plenty sunbeds on the hotel site and on the beach so even though people still do it there is no need to get up at 6:00 to go and put your towels out.

I think there will be some development in area for a while to come yet but it doesn`t spoil your holiday.
The resort of Kalithia is laid back and the people were great.

Rhodes town was great although the restaurant staff were trying to get you into theirs to have a meal was a bit annoying.
Kalithia itself is very small with very little in the way of shops or entertainment but as it is positioned between Faliraki and Rhodes there is the availability of a wider choice of day or evening entertainment.Taxis are easily available with set prices advertised so visitng either is affordable and safe.The water park is very good.
Not a whole lot to do in Kalithea, area quite spread out, but can recommend the Spa, will be very special once renovation is completed. A hadful of shops and a couple of supermarkets to wander around. A few bars within easy walking distance of the hotel, notably Cafe Reni where the lovely owner makes friends with everybody. All beaches clean and sea crystal clear, but have to negotiate a few rocks. Beach shoes recommended!
This apears to be in the early stages of the tourist industry and would probably improve.

The beach was filthy.

We would not visit this resort again
We tried to go to the beach but unless you are there before 6am all the sunbeds are taken.
The beaches further along did have more sunbeds and parasols which is where we ended up.
Kalithea is quite a quiet resort, not alot to do there, about four bars and five or six restaurants, it stretches along the coast and it has a couple of supermarkets and shops. All hotels at Kalithea are in easy reach/walking distance of the nearest beach, approximately five minute walk, resort is clean and tidy.
Very quiet resort that centers on hotel entertainment in the evening.Busier Faliraki is not too far away.Car hire is a must unless you just like to lay on a sunbed all holiday.
The beach was quite nice to the right of the hotel but to the left there was a dredger pumping god knows what onto the beach and it stunk peutrid, there are quite a few bars on the beach but because it was early season they were not open.
Location
View Larger Maps
Other popular destinations