Hotels in Tholos, Greece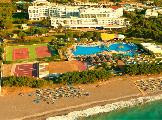 Eat in A La Carte restaurant which us included in all inclusive but you have to pay for your drinks. You need to book one day in advance at the reception. Ask for room on 3rd floor up as these have been refurbished.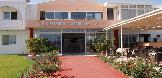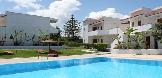 39 Reviews
Traveller Rating
Excellent

2

Very Good

11

Good

22

Average

3

Poor

1
Review Overview
Eating Out

Nightlife

Beaches
beach shingly, pedalos no longer free to hotel all inc guests, you pay for bana boat and rings, but not many takers as guy that runs it is manic, even with kids on board.

billys bar, mambos, and dundees for outside entertainment.
As a resort there is not much to do in Tholos.There are a couple of shops and bars. We ended up hiring a car and during the day travelled around the island.
the times we spent on the beach in Tholos we found there was not much in the way of water sports. Also the beach was more pebbles than sand.
Our last evening was spent at 'Dundees' and had it was the best evening we had during our 1 week stay at Rhodes. Good food, good company and the owners were very pleasant (well recommended).
The resurant (forgot the name) across the road from the hotel serves a good English breakfast.
Tholos isnt very big.Theres a few bars and souveneir shops outside the hotel,We ate in the panorama which is directly outside and it was quite reasonable.We also hired a car from pegasus outside the hotel which was 30 euros a day and well worth it to get away for the day.
Quite location only a couple of bars around most tavernas were struggling due to predominance of all inclusive holidays
VERY WELL LOOKED AFTER POOL AREA CAN BE QUITE DANGEROUS AT TIMES THE BRIDGE VERY SLIPPY.BEACH VERY ROCKY NOT MY THING BUT BRILL VIEW FROM POOL AREA WOULD VISIT AGAIN MEET SOME REALLY NICE PEOPLE. THANXS FOR A GREAT HOL SEE YOU SOON.
The resort of Tholos is very small and quite near the airport but there are some good tavernas across the road.We went to Mikes bar for a meal one night and the food was excellent and we were made to feel very welcome. There are also plenty of super markets and a pharmacy and cash machine all within easy walking distance. It is easy to catch a bus from Tholos to Rhodes town but be warned they do not seem to run on time(fare 2.20 euro).There is also a taxi rank outside the Hotel(18 euros to Rhodes Town).The beach is made of sand, shingle and pebbles and it is advisable to wear some sort of footwear in the sea.The sea is also quite rough and gets deep quite quick but is breat fun.

Tholos is a small village on the west coast road about 20 minutes by bus from Rhodes Town. A few hotels, bars and shops. Very clean, very friendly locals and very quiet apart from the occasional flights in or out of the airport. Two local bars that need a visit are Goodfellows run by a Greek, and Dundee's run by a complete lunatic of an Aussie. Lovely cold beers and excellent food available.
Nice quiet resort. Not alot around here, but is kep clean and on the main road that leads through to Ixia, Rhodes town etec...
There is not much in this resort just a few shops and bars but we knew that and it was fine. People in the shop across the road from hotel were very friendly.

The beach is very pebbly but ok although the sea can get quite rough.

Make sure you go to Rhodes Town it is great with plenty to see and do and bus stop only across road from hotel.
as i siad before the resort only has a few shops and car hire shops.about 5 bar/restuarnts.

the beach is stoney, the sea i didnt go in as it was a little cold and windy.

everyone speaks english and are very ploite.

hiring a car is a must to get you out of the small village and see things.thats what we enjoyed the best.and the bus stops outside the hotel to get to rhodes town.

for any football fans i can recommend the bar across from the hotel has a huge tv where they play the matches and the food is very good and cheap.

if you have children be careful when you go out of the hotel the road is dangerous as they drive very fast and overtaking all the time.the location was very quite and small about 4 shops and 4 car hire.



Location
View Larger Maps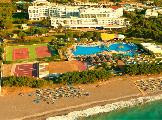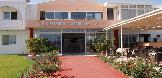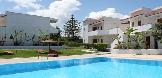 Other popular destinations