Hotels in Malgrat de Mar, Spain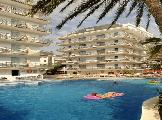 12
of 14 hotels in Malgrat de Mar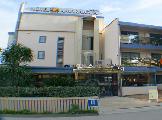 13
of 14 hotels in Malgrat de Mar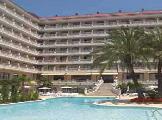 5
of 14 hotels in Malgrat de Mar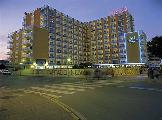 14
of 14 hotels in Malgrat de Mar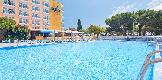 3
of 14 hotels in Malgrat de Mar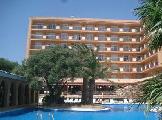 3
of 14 hotels in Malgrat de Mar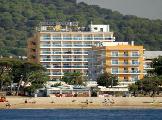 2
of 14 hotels in Malgrat de Mar
All rooms at Maripins are great with great views
get a room overlooking the pool to get the benefit of afternoon sun.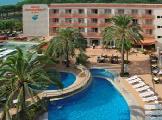 6
of 14 hotels in Malgrat de Mar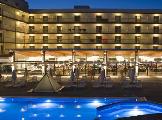 9
of 14 hotels in Malgrat de Mar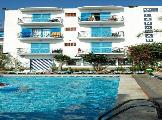 11
of 14 hotels in Malgrat de Mar
The hotel provided excellent value for money. May be worth considering paying a little extra for a pool/sea view although we did not do this and the room was fine.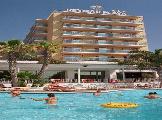 7
of 14 hotels in Malgrat de Mar
TOUR TRAIN FRONT OF HOTEL BUS STOP AT SIDE HOTEL EVERYTHING ON HAND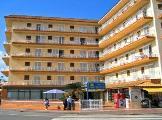 7
of 14 hotels in Malgrat de Mar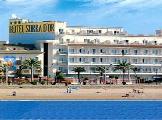 10
of 14 hotels in Malgrat de Mar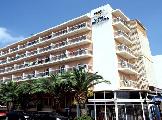 1
of 14 hotels in Malgrat de Mar
156 Reviews
Traveller Rating
Excellent

20

Very Good

69

Good

44

Average

15

Poor

8
Review Overview
Eating Out

Nightlife

Beaches
plenty to do in area train station very near and easy and cheap to use .Loads of hotels near hotel offering free entertainment .Highly recommend champions bar turn right out of hotel walk down road turn next right .Great friendly owner mark very cheap drinks and loads of freebies best bar in area .Joined in the fun when we went in fancy dress a fair few nights .Also had a good night at a hotel in santa sussana where the micheal jackson this is it show was on made my wifes holiday .beach very gritty but good for skin on feet .
cant wait to go again
Legends bar in Malgrat.
don't know why i have not reviewed this bar before, because every time i go to malgrat on the coach my first stop is into Legends for breakfast. they do a full breakfast and a half price small breakfast for a very reasonable price in comparison to other bars. they also do a scottish breakfast which is very good.
they advertise as being a proper british bar, and being the only one with british owners in the street, and they manage to make this true. they show most football games, and garry can always be approached if any game you want is not on the list.
the bar has a great atmosphere, and although they did not have karaoke (a welcome blessing), or other "proper" entertainment they don't need it as Garry is probably the only entertainment you need. he is a very welcoming host, has a good memory :), and talks to all his customers.
the food they serve, beside breakfast, is also very good and the prices are very reasonable.
i have been in almost all the bars in Malgrat over the years and can only say that this bar is up at the top of the list of places to visit.

lovely place shops,good beach,good transport,trains regular but dont be in a hurry and its all in spanish so take care.a fantastic scotish bar to your left as you leave hotel the ship inn ,Chugga's hes a laugh and has good food even cooked to order for us cos we were dieing for a english dinner.there are other good bars the crown and anchor ,the drunkin duckling and an irish one as well and an average meal is about 10 euro so not too bad.proper supermarket in the old village and a market on thursdays.a very nice place not a lot for the young but we enjoyed our 2 weeks and will return

lovely resort beachs nice shingle not sand but still clean black bull pub run by spaniards excellent foood and hospitality will be vising them next time in malgrat
we really loved malgrat.its not to big so you feel lost there .its not far to walk to the train station so you can get to barcelona and many other places.we eat out each lunch time in either legends which is a great friendly bar ,good food ,and we ate out in the crown and anchor,which has good food and is very friendly.the shops are good on the whole not to expensive.if you have children or you are disabled you can get around malgrat easily .try it you will love it .

Plenty of shops, clubs and restaurants, what more do you want?
Malgrat De Mar is a lovely resort we had not been to this resort before but we would definately go back. Only thing we were not keen on was the beach which was mostly gravel mixed with sand and a real problem to walk on. The resort has the usual variety of shops, bars and restaurants to suit anyone's taste. There is a train station which runs through other resorts and into Barcelona. I think this resort would suit most age groups we would definately go back.
Found the resort to my liking to no fault to find there.
The resort is lovely with lots of bars and restaurants. The train is great for getting to barcelona. There is also a beautiful boat trip to Tossa de Mar.
Location
View Larger Maps
Other popular destinations