Hotels in Didim, Turkey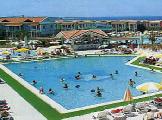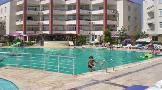 Dont book rooms sea facing as these are worst effected by the dogs barking.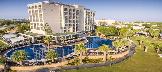 Club Rooms with pools are the top choice. Main hotel rooms with sea views suffer noise from the entertainment team on the mornings, afternoons and evenings.
6 Reviews
Traveller Rating
Excellent

0

Very Good

2

Good

3

Average

1

Poor

0
Review Overview
Eating Out

Nightlife

Beaches
Small town but plenty on offer from shopping sprees, boat trips, supermarket visits or a drink/meal out.
We are currently in Didim for 3 weeks. The resort is lovely and the area is improving every year BUT we have spent most of the last 2 weeks dodging wild dogs that roam Didim in their hundreds.

YES FOLKS, they are in groups of up to 10 in a pack. Outside our complex and outside major stores in the Main street and defecating on the beach.

These dogs bark from dusk til dawn and nobody in authority is doing anything about it. It's the single biggest negative that this area has.

We spoke to dozens of people about this problem and they told us the mayor promised to do something about the problem but so far has done NOTHING.

Avoid Altinkum/Didim if you can until this disgraceful situation is sorted out.
We stayed at the Club Tarhan Hotel in Didim. The beach was not very big but was sandy and had been awarded a Blue Flag. The sea was clear and warm, and was very shallow for quite a long way out, so perfect for the kids.

We didn't go into Altinkum, but apparently there was a good selection of shops, bars and cafes. The beach at Altinkum was rumoured to be a wide strech of beautiful sandy beach.
Didim and Altinkum are actually nice resorts to stay in they have all that you require for a good beach holiday, just pick your hotel carefully.
the resort we stayed in was didim and everyday we would go into altinkum and didim beach. the place is quite clean but there is a lot of building work going on around altinkum. yu will find excellent entertainment at valentines or dolphin square.
We got the Dolmus several times into Altinkum, it was a short 15 bus ride away. There are plenty of bars and places to eat. Its sad really that we brits go away and the first thing we look for is an english style bar. We used to drink in Big Bens which is on the sea front, they serve a great english breakfast for 5YTL and beer is only 2.50YTL for 500ml compared to 5YTL for 330ml at the hotel!
Turkey is not like England so dont expect it to be clean, but you get by. Several of the younger ones at the hotel used to go into Altinkum of an evening for the clubs etc and they all said it was good. We went out for a meal at Asziks a restuarant opposite the Temple of Medusa, and when we finihed our meal they took us home in thier mpv all courtesy. We found a lot of the bars did that too including Big Bens. The beach was very nice and not too big, it was very sandy too which was a bonus. You could walk the whole stretch of sea front too. Yes we would definately visit Altinkum again, and sit in Big Bens and drink beer all afteroon...they even have a huge plsama and sky tv.
Location
View Larger Maps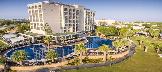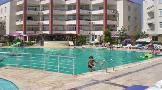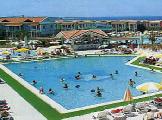 Other popular destinations