Hotels in Pernera, Cyprus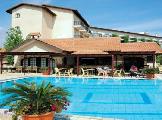 3
of 10 hotels in Pernera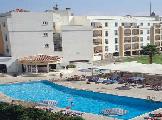 7
of 10 hotels in Pernera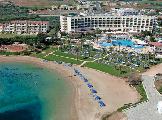 9
of 10 hotels in Pernera
10
of 10 hotels in Pernera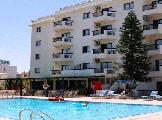 2
of 10 hotels in Pernera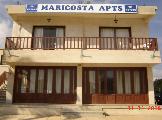 1
of 10 hotels in Pernera
4
of 10 hotels in Pernera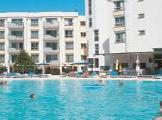 5
of 10 hotels in Pernera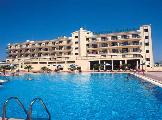 6
of 10 hotels in Pernera
Friendly hard working staff and choice of food. Great all round!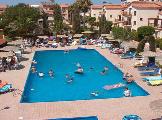 8
of 10 hotels in Pernera
106 Reviews
Traveller Rating
Excellent

16

Very Good

56

Good

24

Average

4

Poor

6
Review Overview
Eating Out

Nightlife

Beaches
Pernera (which is where this Hotel is, not Protaras as many travel agent put) is a lovely area which is where many Cypriot families choose to holiday in August, so that must tell you something. Its about 20-25 minute walk from Protaras (a few minutes in a taxi) and the hotel is located very will in it. Its smaller and quieter than Protaras, but don't confuse quiet with meaning nothing to do and not well catered. There are plenty of good restaurants and bars, good beaches, good entertainment (the Ranch Bar has good acts on every night), a smaller amusement park will keep the smaller children happy. There are loads of things to do from the beaches, jetskis etc, a great place and can't wait to get back. If you fancy a bit more hussle and bussle then you can walk/taxi upto Protaras for more of the same.
Protaras and Pernara are a couple of lovely locations, with some very good beaches at both. The major problem is the local population make no secret of the fact they don't like tourists, especially the British, hardly suprising when you learn some local recent history. Another problem is the island is entirely dependant on tourism. I have mostly found the Greeks to be very friendly and polite, though the locals here are very quick to point out they are not Greek. I broke my camera while on holiday so went into Protaras intent on spending a fair bit of money on a replacement. I found a shop which sold cameras and went in expecting to buy one, however the lady in the shop was so rude, she either didn't not want or couldn't be bothered to talk to me, so I left empty handed, her loss not mine!
There are some great bars in Protaras, and we saw some good shows and performances and had some great fun. A typical situation was this, a hundred or so people in a bar playing loud music, the people mainly appearing to be in their 30,s 40's and 50's not youngsters, the bar staff and waiters and waitresses were all fairly young and the music being played was to the staff taste and not the customers, club music, so most people were having a swift drink and moving on, if they played some 60's 70's and 80's music, more suited to the audience, these places could do a lot better. Where singers were performing live and asking the audience for requests and coming up with a wide variety of genre's, these places were packed. The area was clean and tidy and despite my seemingly negative comments, and I most likely wouldn't return in favour of a Greek Island we did have a brilliant holiday!
Very clean resort with beaches always being cleaned.Not many bars etc but enough for a nice relaxing evening out.Lovely place for a chill out holiday.
The resort - PERNERA (not Protaras as some travel agents will call this area) is where the Cypriot people go on holiday which tells you its the place to be. Its got some great little beaches and lots of things to do from them (jetskis/boats/diving/fishing/scenic boat trips). There are lots of great bars/café's/restaurants in the area doing great entertainment. Transport is good with bus routes,taxis,car hire, bike hire and the coastal path to walk along.
There are plenty of things to do and see and easy access to more things further away.

Why are you still sat here and not on your way to the airport ?

Steve
Stayed in Pernera which is a lovely resort.Very clean with plenty of bars and Resturants to visit.Not to busy compared to Protoras or Aiya Nappa however the beach is not as good.A word of warning on prices.We have been to Cyprus 13 times and noticed this year that prices are getting beyond a joke.Local supermarket prices are rediculous for food items.Meals in tavernas are still reasonable(around 10-13 euros for a local dish) but paid up to 4 euros for a beer.TIP-make the most of any happy hours that you find to buy your drinks if you like a tipple.
Love it, lovely coastal walk into Protaras but prefer where we was nearer Pernera, nice little beaches for the little ones to paddle, some good bars on the doorstep and more in Pernera, couple of mins to the seafront, a lovely resort for a family holiday
Away from the hotels, the pavements are in need of repair and there is rubbish littered everywhere you walk, its very unkempt in places. There are a couple of bars that were worth a visit but it was on the whole a very quite area. The beach all pebbles, but just up the coastal path there were some beautiful beaches.
Lots of lovely coves and other pool areas to use within walking distance. Beds and brollies were 2 euro each on the beach we visited down past windmills and the chinese restaurant.
Easy to walk around,quite clean, except some rubbish bins smelly, and rubbish left in streets. Bars, restaurants all with entertainment and within walking distance. Entertainment extremely basic -tribute, copy artists, with backing tapes, no real live music. We missed listening to live jazz,( or any live music played well). Why no live Greek/Cypriot music ?.
A fabulous walk with no charge for beach beds if you need to rest up between Pernera and Protaras.
Drinks and meals reasonable prices. We will return.
Love pernera and have been going twice a year for the last 5 years which says it all. Get a bit sick of all the elvis etc inpersonators as its not really our thing so tend to stick to quieter places like Davidos, lounge bar, jolly waiter etc.. Beaches gorgeous little coves very child friendly and lots of very brown and fit lifegaurds!!
Location
View Larger Maps