Hotels in Psalidi, Greece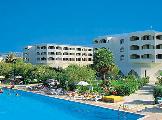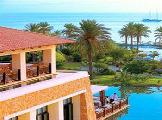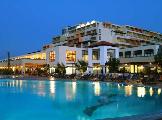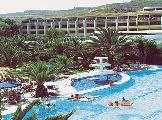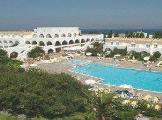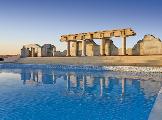 28 Reviews
Traveller Rating
Excellent

1

Very Good

10

Good

8

Average

8

Poor

1
Review Overview
Eating Out

Nightlife

Beaches
resort quiet but a few minutes walk and there are restaurants bars etc,or 25min into Kos town very lively and scenic,roads full of pot holes, greeks got no dosh... go to Zia for a sunset to die for, do book all trips with locals save pounds,reps are costly,cross to Turkey for the fake market of the world, great baetering etc, the local beach is not to good a bit sandy in places rocky sea bed wear shoes etc,but lovely colour and small waves,sunbeds almost touch the water, nice and cool,come back for hotel not resort..just a out of town suburb
Kos town, Island trip and Bodreum our only visits. Been before and fould all a heigh standard.
Psalidi is very small and a lot of places had closed for the season. We arrived on 14th October for two weeks and some places had already closed, The entertainment staff wre great with the kids but not so great at entertaining the adults. Very enthusiastic but very amateur. The beach is a pebble beach and its worth buying the plastic sandals for a few euros. I would go back to a Mitses hotel if I ever decided to visit Kos again.
Psalidi has a pebble beach and a few shops and tavernas. There are several better beaches on the island but it is fine for sunbathing etc.
The beach was only a very short walk down to the bottom of the complex and was clean but very stoney. Plenty of sun beds etc on the beach but these you had to hire!!!!
One main thing that really bothered us during our 2 week stay here was there are cats everywhere, the greeks love the cats but I do feel that on a hotel complex this is not acceptable, they were in the restaurants, by any area that had food and were just begging all the time. if you were not careful, as my daughter discovered, they even jumped up on your lap and stole food of your plate while you were eating. The staff did not do anything about the cats in the restaurants at all.
All in all we had a nice holiday, the weather was lovely, but on the basis of the food and the cats everywhere I would not go back to this hotel again, and I do feel that it is not 4* as we were lead to believe it would probably scrape a 3*. Also going at this time of the year, things were not always open or running as it was the end of season and they did use this as a regular excuse if you did complain about anything.
Very clean with little obvious litter.
Nightlife was fairly limited with the bars/clubs limited to one street.
Didn't see one decent beach. Litter was quite bad on the ones we did see.
Yes, Kos Town has a little bit for everybody wether it's shopping, history or pubs/clubs.
Airport was a nightmare with far too many people for the facilities/staff available.

kos town is lovely a real gem. the hotel postion is ok with a few local tavernas. i found the beaches a little dirty in some areas.
mastihari is a nice beach and you should visit it avoiding sea weed. paradise wasn that good and all the others seem to be pebbles
There is nothing much in Psalidi, its just a road with a few big hotels, few shops (food,garages) and a strip of very pebbly beach.
We did find a very good Grazy Golf course where we whiled away a few hours. Very clean & good fun.
Psalidi is just a 10-15 minute bus ride away from Kos Town. The town is very nice. Its small, old and new parts to look at. Street entertainers in the large square in the evening.
Lots of bars and big clubs if thats your thing.

I wouldnt visit the resort again but not because theres anything wrong with it. The weather end of June/July was 42 degrees. We just needed more to keep us occupied.

Psaladi where we stayed was 4km from kos town, this was obtainable either by bus at 1.40 euro each person each way or by taxi at 9 euros each way.

The resort was like any other with bars and taverna's to choose from. Also there were little shops for all your gifts and nik naks for all your needs.

We can't really comment on the beach much as we only saw it briefly as we walked past, as the hotel had its own private beach.
not much to do in psalidi few bars n resturants up the road a bit
Location
View Larger Maps
Other popular destinations