Hotels in Tingaki, Greece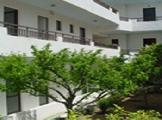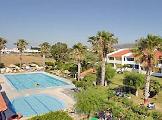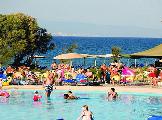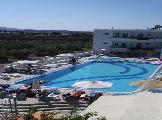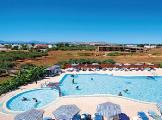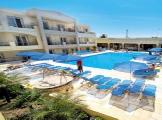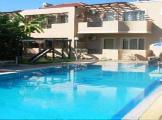 50 Reviews
Traveller Rating
Excellent

13

Very Good

22

Good

9

Average

0

Poor

6
Review Overview
Eating Out

Nightlife

Beaches
this resort is lovely and clean. plenty of bars resturants and tavernas.beach is lovely with sunbeds only costing 2 euros a day.i am going back ti tingaki in 3 weeks cant wait
I would like these star rating companies to visit South Africa and see the standards that are there also the far east and take some tips of them.

This resort is a resort due to the hotel facilities and hospitality will not be recommended to anyone in South Africa and also it will be noted that Med Hotels is one to avoid. (I will personally note the hotels to visit) Kos is lovely place and the hospitality of the locals is something to experience. The Hotel has ruined this not only for tourist but especially for a re visit to the local town.
The resort is lovely as long as in the correct place or provided with the correct information
the appartment are in an almost ideal location, 20 yard to the left a large mixed theme restaurant, 20 yards further and you have a large theme bar with pool tabels arcade games internet rooms and so on, 20 tards further on and you have all you need at the large supermarket they sell everything from fresh food to clothes. going back the other way and you have a road that is probably about half a mile long full of restaurants, bars, hire places and shops all leading down to tingaki beack, where even the guys that rent you sunbeds look after you nothing is to much for the people of tingaki, hence the reason i am going back this year to the same appartments which is very unusual for me i never go back to the same place twice. ho! just one more thing! nobody bothers you like they do in spain, "time share" "people trying to drag you into bars" not here its just biss.
Went in once to Kos town build for tourist, I hate them beautiful town, with carbon copy shops, pubs and restaurants all selling the same, the port area is nice with some big boats
We didn't spend much time in the resort itself, but drove through. It appeared clean, and with plenty to do. The beach is long and looked very clean. We didn't go onto it, but others we spoke to said it was safe and fun for kids.
I didn't really explore the resort much, but is does seem that there is a lot to do. Kos Town is good for looking at some unguarded Greek artefacts. You can get there by bus. Most of the staff in the shops speak English so buying things is good. If you go on a boat to the island of Nisyros, there is no water source, really hot volcano craters and not much to do. Overall, staying in our hotel was better.
We didnt really use the beach on the resort as the it was too pebbly to walk in the sea, but we did use the one in tigaki and we went to the paradise beach which was gorgeous. We heard while we were there that they were bringing in more sand and planned to really update the beach area so it should be great when completed.
The pools were great, the slide pool was shallow when landing and this cauzed a few grazes etc, the wave pool was loved by all, but mostly we stayed at the normal pool and ventured round to the others when we fancied as it was easier for the children to make friends and talk to people in this one. In the day there is a kids club from 10.30 to 12.30, this is also run by the same people who do the entertainment at night, there would be cocktail making, water fights, bug hunts etc and again, with the amenities they had, the staff tried really hard to keep the kids happy. They also do a different set of games each day like volleyball, aquarobics & waterpolo.

You do feel a little isolated in the hotel, so we hired a car for a few days, we also hired a beach buggy and quad bike (these are available on site for around 35 euros for the day) and travelled up to tigaki (only about 10 minutes up the road) which was lovely, we also ate out there, a meal for the 4 of us including drinks was around 25 euros.
All in all we had a fantastic holiday, come next year when a few of the problems have been ironed out and they have some more staff, the aqua beach club will be fantastic, but as it is at the moment it is still a great place to stay
There is no resort here, the nearest is Tigaki some 6 klms away. The beach at the hotel is sandy BUT it is nearly impossible to walk into the water as the waters edge is so rocky you can hardly stand up!! Go to Paradise Beach for a day trip to experience a really good beach, and the water is clean and shallow enough that you can walk out 2-300 metres and still only be waist deep!
Tigaki and Kos Town are well worth a visit.

Location
View Larger Maps
Other popular destinations