Hotels in Tingaki, Greece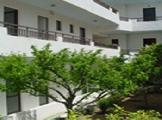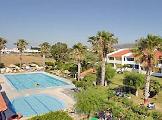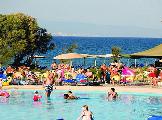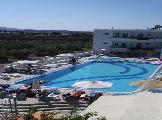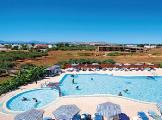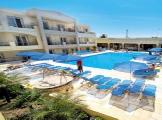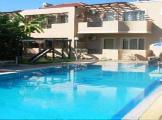 50 Reviews
Traveller Rating
Excellent

13

Very Good

22

Good

9

Average

0

Poor

6
Review Overview
Eating Out

Nightlife

Beaches
The beach here is at best described as poor. It has been man made in a hurry and is sand put on top of rocks, large pebbles, grass and rubble. The heavy winds while we were there eroded it significantly. Hopefully, they will do something about it soon, but this is NOT a beach resort.
The resort itself is more or less just made up of the one main street with shops, bars and restaurants running down each side. There's a lovely beach at one end with some of the clearest blue water i've ever seen and then the other end is mostly hotels and goes up to the main road which stretches down the length of Kos itself. Also at this end is an excellent supermarket which sells everything you could need. There is a huge variety of restaurants on the main street too.

It doesn't take more than 15 minutes to walk from one end of Tigaki to the other - very compact resort.

Perfect for couples or possibly families who want a fairly quiet holiday with no loud clubs or Club18-30 types hanging around.

Would definitely go back!
I have tried to write this Resort Report on a number of occasions, but keep changing my mind on what to highlight as the most disapointing features..........failed! Just completly disapointed with the whole place, would I return to Kos, No. The Manager had the same attitude as the Police when trying to report the missing items from my Hotel Room. I got the hint, I know where I am not wanted..............
Kos town itself is a beautiful place very clean with a lovely harbour.
The hotel was cleaned every day. Towels changed, beds made. The staf were friendly and helpful. The manager was a real gentleman, he also cooks a great BBQ the apartments were in very good repair and well appointed. The beach is a walk of about 800 metres. Tigaki beach is z very clean beach with plenty of varied shops restaurants and bars selling good quality food with excellent service.
Tingaki caters well for couples and families with its excellent beach, pleasant bars and restaurants.No 18/30 type holiday here but plenty to do for eats and drinks and all within walking distance. Enjoy.
The resort of Tingaki consists of bars and restaurants, one after the other, along the full stretch of the main area. It is difficult to just meander along and read a menu outside a restaurant as there is always someone ready to pounce and really pester you to go in their place. Too many bars and restaurants and a real shortage of shops. Alot of the bars are quite shabby and if you don't like Karaoke, then it's no good for you.
It's an excellent resort. Everyone is happy to help with any questions. Lots of different restaurants to chose from.

Overall excellent
Loved Tingaki its the best place in Kos can't wait to visit again.
A really nice island with clean beaches and a lot of fun ,you can have the kind of entertainment you like, but be careful when you drive cause there are not many traffic lights.
Location
View Larger Maps
Other popular destinations