Hotels in Kiotari, Greece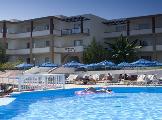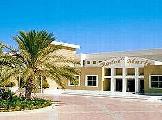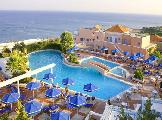 The hotel is great, but do be aware it is not good for anyone with walking problems as there are many steps due to the hotel being built in a cliff, but anyone with no problems then this hotel offers everything for a perfect holiday. Its clean good food.
Try the main pool area rooms but first floor with balcony.
76 Reviews
Traveller Rating
Excellent

5

Very Good

26

Good

18

Average

18

Poor

9
Review Overview
Eating Out

Nightlife

Beaches
Only entertainment available was in the hotel,while the cleanliness beyond our hotel grounds wasn't helped by another complex being built alongside ours.only a 20min drive to Lindos which is a very nice village with plenty of rooftop restaurents very picturesque.
We didn't really go out of the hotel except for a trip to the beach and bus trips to Lindos and Rhodes. The bus stop is just outside the hotel but at 5e each way to Rhodes for an adult fare you would be better off hiring a car as they are only 30e for a day.

My only gripe is with the Travel agent Qwerty Travel. They are useless. They gave us the completely wrong flight times, didn't organise our transfers and failed to sort out our room when the locks were changed. We paid for 8 nights but they didn't tell the hotel so we had to pay an extra 40e for the room running over.
None of this was the fault of the hotel just a rubbish agent.
We didn't venture out of Rodos Village hotel much. Only on the bus to Lindos which we enjoyed. Buses were ok. We were fairly isolated with not much going on in resort. The hotel's entertainment was enjoyable.
The resort is lovely and clean with a couple of shopping centres within 100metres. There was a bar showing sports etc for the guys!The beach was shingle with a bit of sand which got very hot so wear covered beach shoes as flip flops did not keep the hot sand at bay! Only saw one jelly fish. Activities are going on at the beach and the beach bar has pizza,panninis plus fruit and other bits.... Watersports are a fair price with about 12euros for a banana boat etc. Will def recommend and go back.look no further book now x
The resort is furthest south in rhodes with little to do or see, and has four large Aall Inclusive hotels, and thats about it.
the resort is quite remote although there are a few shops bars and restaurants nearby. the sister hotel across the road has waterslides for the kids, and the beach has plenty sun loungers free and a beach bar all inclusive. If i was visting again id book a taxi transfer as the bus takes 2 hrs, although ours, zeus travel very comfortable. we rented a car for 2 days and visited rhodes town and Lindos.
In the middle of no where, unless you like steps dont even think about it
Kiotariis isolated - but we knew that before we went. However we did not realise that the bus service was less than reliable and that taxis were quite expensive for the distances.
However we liked where we were and stayed mainly on site as that was the sort of holiday we had chosen.
The pool bar was never cleaned during the day and the floor was generally sticky and dirty from soft drinks. The fridge and freezer were full of mould.
The resort entertainment was poor and certainly weaker than any previous all inclusive resort we have been too.

There was a nice beach which was the only positive we could find but you had to be prepared for a long walk downhill. We would nver go back again. I wish I had more room!
Location
View Larger Maps
No 1 Specialist Travel Agency in Lindos with a fantastic selection of apartments, hotels, traditional houses and luxury villas with pools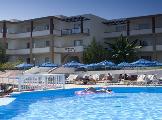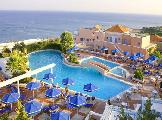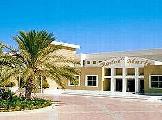 Maris Rodos Hotel
Kiotari, Greece
Had some reservations about this hotel after readi…
Other popular destinations