Hotels in Kiotari, Greece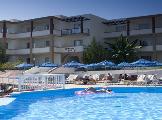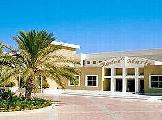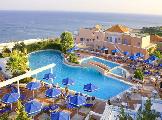 Try the main pool area rooms but first floor with balcony.
The hotel is great, but do be aware it is not good for anyone with walking problems as there are many steps due to the hotel being built in a cliff, but anyone with no problems then this hotel offers everything for a perfect holiday. Its clean good food.
76 Reviews
Traveller Rating
Excellent

5

Very Good

26

Good

18

Average

18

Poor

9
Review Overview
Eating Out

Nightlife

Beaches
Beach was shingle but as it was windy that was a good thing! The sea was very clear, clean and cold!Good watersports included- canoes were good fun.Plenty of sunbeds and umbrellas, Beach Bar was good - very friendly staff.

Visit Lindos - it's very beautiful with two sandy beaches and donkey rides through the town.

Probably need shoes for the shingly beach and to go into the sea - they sell cheap plastic ones that do the trick(painful on the feet if you don't get a pair).
The resort and beach were both very clean.
Resort very quiet, on bus route, would not recommend to anyone looking for a lively holiday.
when the coach dropped us of from the airport we thought we,d got the wrong place nice suprise .we tried swimming in the sea on the 10th may and came out like a brass monkeys not as warm as it looked. the place is just a bit out in the sticks .the hotel resort and was spotless .if you want to hire a car a walk up the road would be worth your while less than half price than hotel.lindos is a must for a day trip .take advantage or the free packed lunch service free grub on the way home.cheers.mmmm dukey sarnie
The resort we stayed in was abit clean and tidy but could of been better. The resort enterainment was great couldnt of had better the beach was very nice always something to do apart from lay on the sunbeds, we wouldnt go to the same resort again as it wasnt much to do when you were out of the hotel!
The hotel was fairly clean with helpful staff
the entertainment was basic and we expected better for 5 star
The private beach was littered with plastic cups etc. and so we never visited it again

Kiotari is a purpose built village. There are 2 supermarkets, a jewellers, a couple of restautants and a bar and a couple of car hire straight across from Rodos Village Hotel. A five minute walk away is a complex of shops with supermarket, bar, cafe, jewllers, cash machine, gift shops, aquamassage, leathershop etc.
I would reccommend hiring a car from rodos cars and driving to Lindos and Rhods town. So basically, you could 'do' Kiotari in a couple of hours!

The resort was pleasant enough, although a bit lacking in alternative entertainment. There was a couple of lonely restaurants and one music bar. The main shopping arcade slightly up the road, was ok and the food in the local bar was excellent. He made us feel very welcome, nothing was too much trouble and we thouroughly enjoyed our meal. Beach was pleasant, although a bit stoney by the shore. The water level was very shelved however and got very deep quickly.
We cannot comment much on the resort as we only left the complex twice to visit the souvenir shops.

We did take a stroll along the road behind the hotel to use the card phone one night and found some very nice tavernas/bars that we could have visited but we were happy with the entertainment on the complex.

Beach was clean and tidy, there was a lack of watersports but this was not a problem. Bus service to Lindos was regular if you wished to go further afield.
It was fabulouse resort with a wide variety of activities to do i would recomend this holiday to any one!
Location
View Larger Maps
No 1 Specialist Travel Agency in Lindos with a fantastic selection of apartments, hotels, traditional houses and luxury villas with pools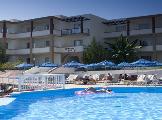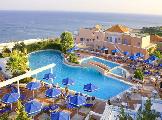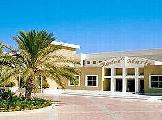 Maris Rodos Hotel
Kiotari, Greece
Had some reservations about this hotel after readi…
Other popular destinations