Hotels in Kiotari, Greece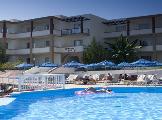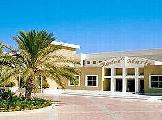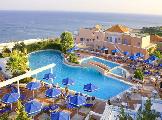 Try the main pool area rooms but first floor with balcony.
The hotel is great, but do be aware it is not good for anyone with walking problems as there are many steps due to the hotel being built in a cliff, but anyone with no problems then this hotel offers everything for a perfect holiday. Its clean good food.
76 Reviews
Traveller Rating
Excellent

5

Very Good

26

Good

18

Average

18

Poor

9
Review Overview
Eating Out

Nightlife

Beaches
We enjoyed very much. Staff was very polite and hard working. Not much choice for vrgitarian, if you are very fussy!!
Lot to walk up hill, so not good for people having a difficuly walking. Room were clean.
The resort Kiotari was about 2 miles outside the Hotel and adequate if you wanted to walk that far. It had a shopping centre, Bank etc and more Hotels.
Im not sure about the entertainment as we didnt try this.
The beach was very stoney, but this is not unusual of alot of beaches in Greece.
We travelled in the car most days about 1 mile north towards Lindos where there is a lovely sandy beach.
South Rhodes is a lovely part of the island and completely different to the busy side at the North which we have visited previously and we enjoyed this tremendously. We wanted a nice quiet peaceful holiday but still found the time to travel to Rhodes for the day, morning in Lindos and down to the end of the island to where the Mediterranean Sea and the Agean Sea meet. This is a lovely place and lovely watching all the windsurfers.
We would visit this resort again.
There is a car hire facility at the Hotel which we noticed alot of people where using.

The beach is a bit more rocks than sand bu its really nice and the heat from the rocks is really massaging on you feet as you walk along it.

The sports centre on the beach is really good as you can go on the banana boats, crazy sofa and ringos for €11 each which is really good because you stay on them for about 20 minutes!

We didnt really stay in kiotari as there isnt much to do so we went to Faliraki and Lindos and sometimes rhodes, its really fun and entertaining i cant wait to go back !
As stated earlier, resort is on far side of island from airport so transfers at 3am were a nightmare particuarly so, having to drop off at eight or nine hotels prior to ours.But the area is beautifull, although cannot be classed as a 'resort' in my opinion as there is not much there.
Anything happening outside hotel and within walking distance along very quiet coastal lane/road is mainly resturant based.
Beach as stated is shingle but very clean and water is gorgous.
In summery,if we were the sort of people who returned to the same hotels we would definatly return here as long as we could stay in a similar room. We would also book direct with the hotel and not with a tour opperator as you can save many £££'s doing this!
Not much to say, the resort itself had only our 2 hotels and one other that we found. If you go out the gate at the bottom of the complex and turn left and walk up the steep hill you come to the Kiotori Imperial Hotel, this is a lovely hotel and seems quite new. There are 2 shops here that stock lots of gifts and the usual holiday stuff, their prices were very reasonable too.
We hired a car for a day from the lady at the hotel, it only cost 30 euros. Went to Lindos and it was lovely and well worth a look.
We would love to come back to Rhodes again.
The beach was advertised as golden sand, infact it was grey shingle.

Limited watersports were availible but as there was nothinig else, we made do.

I was quite concerned to find stray dogs wondering around the resort particularly in light of the fact we had 3 children with us, there was an german shepherd and a bull terrier.

The first night we were awoken by two men fighting outside our room.

If you like a walking holiday or would like to gain a little insight into becoming a goat farmer this could be the place for you. Otherwise stay well clear.

The day trips were all cancelled and we found ourselves stuck in the middle of nowhere with nothing to do except count down the days to going home!
The resort is small, based around the two main all-inclusive hotels so we did not use the local bars/taverna's, but there are a few.

The beach is sand/shingle, so get beach shoes, but it is clean, there are changing huts and toilets and the two main hotels have their own all-inclusive bars and free beds/umbrella's. Watersports including canoes, catarmans and 'banana' are available.
The resort was out of town in an area of about four hotels. Residents had the use of both the Mistis Rhodos Hotel and the Mistis Rhodos Village. This was a nice option giving different surroundings and people etc. Both the hotel and surrounding gardens were well cared for. During the day there was a constant flow of staff cleaning and gardening throughout. Staff also frequently kept the tables and bar areas clean and tidy without disrupting service.
The entertainment could not of been better without the hotel spending extra money. However a beach party with fireworks around pool without the sand, limbo competitions and a b.b.q. etc seemed to come and go quickly. I think residents would of bought tickets to party one night on the beach etc instead of bingo for some origionality and professional entertainment. It seemed that all the adult evening entertainment needed an extra something. The warm and friendly animation staff all worked very hard but lacked in professional skills for the adult evening entertainment. At times it was slapstick and I am sure simon cowell would of said no in the first 30/40 seconds and sharon agreeing. Best described as very good village hall amateur group.
The beach was clean with service staff constantly cleaning up and down. The bar staff again were exceptional and were in party mode most of the time.
wOULD RETURN AND ALREADY LOOKING AT 2008.
We knew this was a quiet resort before arriving but it has a couple of supermarkets, tavernas and a new nightclub opposite hotel which is very popular.

Went to the beach a couple of times (too hot) but facilities were good.

Hired a car for 3 days so got out and about to see this beautiful island.
Kiotari is at the opposite end of the island to Rhodes town and has half a dozen all-inclusive hotels and a few shops and bars. The beach is great however, and if you wander away from the sunbeds belonging to the hotels you can get a whole stretch to yourself. Great for a quiet restful holiday or as a base for the exploring types, but be aware that you really do need a car to get around if you intend to go sightseeing. We have found that the taxi's from the airport are about a third of the price of any tour operator transfers and it will take considerably less time too.
Location
View Larger Maps
No 1 Specialist Travel Agency in Lindos with a fantastic selection of apartments, hotels, traditional houses and luxury villas with pools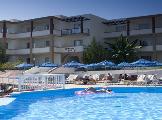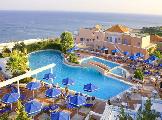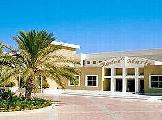 Maris Rodos Hotel
Kiotari, Greece
Had some reservations about this hotel after readi…
Other popular destinations