Hotels in Mellieha, Malta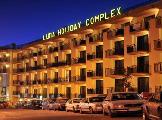 1
of 8 hotels in Mellieha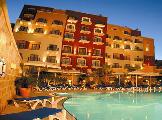 3
of 8 hotels in Mellieha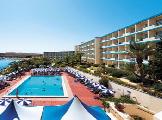 7
of 8 hotels in Mellieha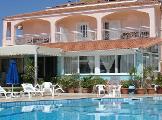 8
of 8 hotels in Mellieha
Avoid this place like the plague!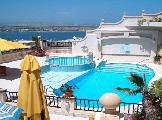 2
of 8 hotels in Mellieha
Use the lift for lower part of the main street and walk out the main entrance straight ahead or even left and first right for upper part of the main street.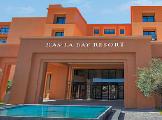 5
of 8 hotels in Mellieha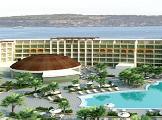 6
of 8 hotels in Mellieha
3rd and 4th floors all have great views.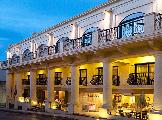 4
of 8 hotels in Mellieha
83 Reviews
Traveller Rating
Excellent

3

Very Good

27

Good

31

Average

18

Poor

4
Review Overview
Eating Out

Nightlife

Beaches
the mellieha bay area is generally clean but a bit littered
there was lots of beach/water activites and a bit of night life .the beach is good and water great.but acces is via thin undulating paths and pot holes high kerbs not very easy to get up and down for children or less able people
i would not visit that resort again but there are other that are fantastic in malta
Quiet area but very hilly. Great place to stay but not much to see around the area. Be prepared to hire a car or use public transport to visit other areas. Great location for getting to other places. Takes about an hour on the bus to visit the capital Valetta.
Not very nice, not much to do, very shabby.
Melleiha bay has been developed over the years and some of the beach has been taken up by cafes/beach shops. However the sand is kept clean and the sea is very shallow for a long way out and is ideal for children, the sea is clear and good for snorkeling. There are bars and hotels in the town but if you are looking for really lively nightlife this is not for you.
So little to do you'd get fed up with walks every night. Even in the odd bar there was something going on they were very poor singers on show. The beach was nice but crowded and despite no barbecue signs all over the place, locals were cooking up every single night. Walked to the Popeye Village which is just over a kilometre walk but that was expensive and disappionting, and what concerned me was the lack of safety rails around the surrouding clifftops. Really needs a bit of thought, it's one of only two sandy beaches on Malta but, like the other, has little to keep you entertained.
It's difficult to say a lot about Mellieha Bay around the beach area as we were there in low season it's a relatively small community with the Seabank hotel at the southern end and Mellieha Bay hotel at the north.

There's a fine modern bar/restuarant, the Costa del Sol (somewhat geographically misplaced) at the northern end which does a fine selection of meals and snacks at reasonable prices.

There is a good supermarket in the Danish Village holiday complex which is open to non residents.

A nice sandy beach, one of only two on the island I believe.

If you like the bright lights and nightime fleshpots, then this is not your scene.


Mellieha is very quiet and much prettier than other areas of Malta. It is a steep walk down to the bay - but you can always walk down and get a very cheap bus back up the hill.

There are some stunning views from all around Mellieha - lots of walks too.

This is not the place to go for nightlife as there are few bars and only a couple of hotels - but if all you want is a quiet drink and stunning views then it is a great place.
Mellieha is unusual in that it consists of a seaside promenade and beach, with the town centre separated by about half a mile up a hill. When I visited, in November 2009, the seaside/promenade area was practically deserted and most facilities closed, but this was OK as we are not beach people.

The "upper" town is one main street with side streets running off. It has some good shops, supermarkets and restaurants. Most of the facilities in this area were open when we visited.

The church is well worth a visit and looks lovely when lit at night. The Band Club right next to the church on the square is very welcoming and quite a sight inside – don't miss the staircase!

The Commando Bar near the police station does a great steak.

If you only visit one restaurant, go to Guiseppe's, which is up the main street in the "upper" town, just up from the Solana Hotel. You will need to book during the season - and at weekends even out of season. The atmosphere is very welcoming, the service immaculate and the food out of this world.

The best thing about Mellieha and Malta in general are the people. They are by far the most friendly and courteous I have ever encountered. They make you welcome at every opportunity and they love British people.

Location
View Larger Maps