Hotels in Playa Taurito, Spain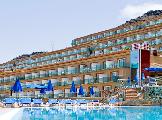 5
of 6 hotels in Playa Taurito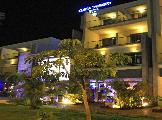 6
of 6 hotels in Playa Taurito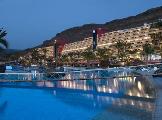 3
of 6 hotels in Playa Taurito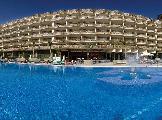 4
of 6 hotels in Playa Taurito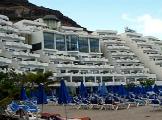 1
of 6 hotels in Playa Taurito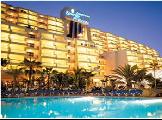 2
of 6 hotels in Playa Taurito
73 Reviews
Traveller Rating
Excellent

0

Very Good

29

Good

24

Average

16

Poor

4
Review Overview
Eating Out

Nightlife

Beaches
The resort was clean although there was a bit of building work going on next to the hotel albeit it certainly did not have any effect on us at all.
The resort itself had not much going on at all, there were a few bars around and a crazy golf but I was fully aware of this and chose this resort because of the tranquil setting.

Very limited facilitieis in this resort, but who neds them when you saty at the all-inclusive Hotel Taurito Princess.
The resort has building work going on at the moment so is a bit noisy and dusty. There is no other entertainment, bars or resturants other than those you find in the hotels, so unless you are all inclusive you will find it very expensive and very repetitive. The public lido is very pretty but you have to pay to get in, pay to have a sun bed and pay for the shade. The bus stop is a 5 min walk from the hotel and the busses run requently to Porto Morgan, rico,Ingalse Number 1 or 32 they are cheap and comfortable.
The resort is small but has a nice black sand beach. Excellent for children with some water sports. Its about 6 euros to Mogan, 11 euro to Amadores and 14 euros to Peurto Rico by taxi. There is a water park in between the hotels in the resort. 9 euro entry, although as it isnt heated we didnt use it at this time of year. No loud bars, one restaurant and a few shops.

A small resort, not suited to those who seek a variety of nightlife or shopping facilities. Beach very pleasant but fairly small, though never crowded during our stay.
resort was lovely and exactly as described in the brochure (which if people read this maybe they would not have slated it so much in their reviews) it is a quiet little bay but there are water sports available and a few beach bars but yes it is mainly hotel based.as we were all inclusive access to th elido area was free and this was great fun with the slides in there. close to puerto mogan (only 6 euros in taxi) and close to peurto rico (although we did not visit here).will definately go back, developing at moment so am sure it will only improve
Resort cleanliness was ok.Resort entertainment there isn't any all hotel based. Buses are regular to take you into the other towns for entertainment. Beach is small and black sand and jet ski is available. We would visit resort again
very quiet resort apart from building work right opposite the hotel does not really bother you slight dust and drilling !! nothing to do unless you pay. the water park ok but you have to pay for food and drinks here dispite being all inclusive
small resort with about 3 hotels,2 supermarkets and a lido,wich has got a laggon style pool with some water slides
Location
View Larger Maps
Other popular destinations