Hotels in Playa Taurito, Spain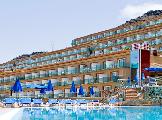 5
of 6 hotels in Playa Taurito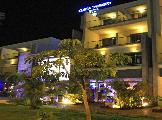 6
of 6 hotels in Playa Taurito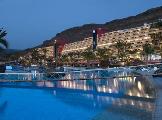 3
of 6 hotels in Playa Taurito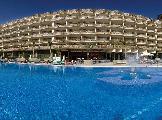 4
of 6 hotels in Playa Taurito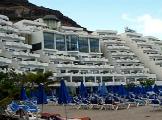 1
of 6 hotels in Playa Taurito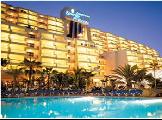 2
of 6 hotels in Playa Taurito
73 Reviews
Traveller Rating
Excellent

0

Very Good

29

Good

24

Average

16

Poor

4
Review Overview
Eating Out

Nightlife

Beaches
There wasn't a resort as such - a road with a hotel at each side of it and a public lido/minigolf between. No nice walks - in the middle of nowhere really.

The beach was clean but natural black sand which my teenagers were not keen on.

There were building works all over the resort so it was rather dusty!
Fairly quiet but there is a lido which costs 10 euros per adult but fairly big.

All other towns easy to reach. Beach jet skis are for hire and there is a diving school, all a bit pricey.
The resort of Taurito is very quiet which is nice to relax although it can be boring if you like nightlife. I loved it as you can jump on a bus to go all over the island and they are very cheap.
The beach is dirty and the tide is very strong, knocks you over.

There is nothing there at all even at night no bars to go to for a change.
Beach always clean resort is a bit quiet.
Hmm.. the reosrt is purpose built and is centred around the three hotels. The hotels are very good and there is a lido in the middle of the resort which was very underused but when there is a charge of 5 euro's and the hotels are all inclusive..doesn't make sense to me. There was very little in the way of outside entertainment, but again i point out it is a resort with all inc hotels so the entertainment is generally hotel based. Other resorts are nearby if you prefer something lively. The resort is expanding, so i would guess the entertainment venues would increase as would the quality of the beach. This was very poor really. The sand is black sand, which is fine but everywhere is just haevy rocks and stones with only a small corner where you can access the black sand. The waves can be quite vicious when they come in, and even when you are paddling, the sea tends to throw stones out that hit you on the legs..I did hear that the beach used to be better but was trashed by a storm and there was a guy in some sort of digger type thing trying to repair it but did very little before he considered himself done. The nearby beaches of Amadores and Puerto Mogan are much better. The beach is the one thing that let the resort down but i would definitely go back and i would recommend this holiday to anyone. You definitely get what you pay for here...
The resort itself is very quiet with a few shops and a couple of other hotels. A few nights we went out in Puerto Rico which is about 10E in a taxi which Reception will call for you.

The beach is black sand and shingles so we didn't spend much time there although the pool area was so nice there was no real need!

There is also a 'lido' in the middle of the resort which was a really nice big pool area with slides, waterfalls etc. Plenty of room to sunbathe. We didnt use this as we were on All Inclusive and our hotel wasn't too busy but imagine a day here maybe nice in peak times.
The resort was beautifully clean as were the rooms and dining area.

The pools are beautiful and clean but a little cold for me so you have the option of using the facilities of the other two princess hotels at the bottom of the hill, one of which has a heated pool.

The beach at the bottom of the cliff is from volcanic rock so looks a little dirty so I chose to take the hotel bus to puerto Mogan where the beach was fantastic. The hotel bus is not too frequent so you can get the paying bus at the bottom of the hill. Very reasonable prices.

All in all it wsa the best most relaxing holiday we have ever had and I can not wait to go back. If we do not go back other hotels really have some work to do to meet their standards.
The resort is growing and there is work on new hotels going on. We only hope the resort does not grow to big as at the moment its special, even if it does need a bit of a clean up- The Hotel more than makes up for any short comings that the resort suffers from though, as you never have to leave it untill the coach comes to pick you up!
Playa Taurito is a small bay which is being devoloped and I just hope they don't spoil it and it becomes the size of Puerto Rico. Resort entertainment was OK if not a bit repetitive. Beach was good although the waves of the Atlantic a bit fierce! I would definately go again. Whilst there we ventured over to the Taurito Princess - we were so glad we stayed where we did as the Taurito Princess' lounge and bar area looked more like a motorway service station!
Location
View Larger Maps
Other popular destinations