Hotels in Playa Taurito, Spain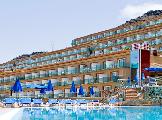 5
of 6 hotels in Playa Taurito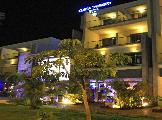 6
of 6 hotels in Playa Taurito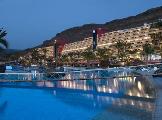 3
of 6 hotels in Playa Taurito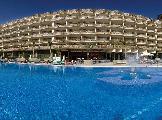 4
of 6 hotels in Playa Taurito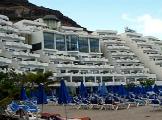 1
of 6 hotels in Playa Taurito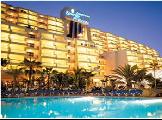 2
of 6 hotels in Playa Taurito
73 Reviews
Traveller Rating
Excellent

0

Very Good

29

Good

24

Average

16

Poor

4
Review Overview
Eating Out

Nightlife

Beaches
The resort is in a valley that contains just a handfull of Hotels. No Entertainment apart from in your Hotel.
You need to go to nearby Peurto Rico or Peurto Mogan if you want an evening out. Beach has improved from previous visit but volcanic sand is very hot in summer.
The actual resort was very small and obviously built with the intention of holidays makers staying in there hotels for the entertainment. The were no bars, or resturants surrounding the hotel, however there were a few gift shops. To visit the nearest town was a short taxi ride away. This isn't a real problem, we just thought that it would of been nice to be able to walk rather than have to get a taxi. If you fancy a good night out its well worth a visit to Purto Rico (10 euros by taxi)or Maspallamos (25 Euros), there are loads of really nice bars and some really nice shops too. I would definately go back to the Turito Princess, it really was a lovely place.
The resort was clean and well maintained although there is some builing work going on. The entertainment is hotel based. The beach was clean although it had quite a few rocks and boulders on it.
The beach weather was fantastic, however the beaches were not so good. but I still thoroughly enjoyed it down Puerto Rico.

One lad asked my mum if he could marry me, so it was alot of jokes.
Too isolated beach uninviting no local nightlife scenery great.
Playa Taurito is a developing area.

Although there is a clean dark sand beach and all facilities at hand we found that Playa Amadores was more attractive with its golden sand.

Playa Taurito is dominated by the three Princess Hotels, the rest of the resort has nothing much to offer. There are a few small shops and a couple of bars. Nightlife is pretty non existent. The beach seemed OK, though we never used it.

We went to Puerto de Mogan a few times which is a 5 Euro taxi ride away. This village has a pretty harbour and lots of bars and restaurants, OK for us oldies but not teenagers.
It also has a large market on Fridays.

Puerto Rico is a 10 Euro taxi ride away and is much livelier, though pretty tacky.

The resort itself is pretty self contained but because it was winter time a lot of the shops and bars had closed for the season.

If you are wanting night life this is not the resort for you winter or summer as most of the evening entertainment is hotel based.
Taurito very small with lido and few shops. Mogan nearby very picturesque with local restaurants and shops. Market on Friday was good and beach is excellent. Took the boat into Puerto Rico (30mins) and found this excellent. Parking plentiful and cheap and would definitely stay here again. Visited Maspalomas, Puerto Rico and Playa de Ingles and found Taurito to be the best resort by far. An excellent choice!
I loved Puerto Mogan, I thought it was the nicest holiday area that I have been to. There were lovely little shops and cafes.

Puerto Taurito was quieter with a darker beach and less shops but there was a courtesy bus to Puerto Mogan and it didn't take long to get there. The beach was really nice and clean and lovely sand. The sea looked clean as well with a shallow part far up to the beach.
Location
View Larger Maps
Other popular destinations