Hotels in Playa Taurito, Spain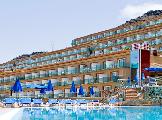 5
of 6 hotels in Playa Taurito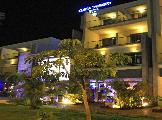 6
of 6 hotels in Playa Taurito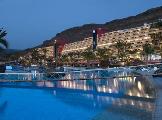 3
of 6 hotels in Playa Taurito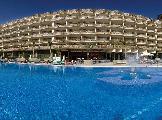 4
of 6 hotels in Playa Taurito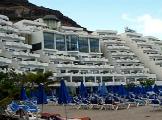 1
of 6 hotels in Playa Taurito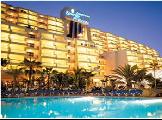 2
of 6 hotels in Playa Taurito
73 Reviews
Traveller Rating
Excellent

0

Very Good

29

Good

24

Average

16

Poor

4
Review Overview
Eating Out

Nightlife

Beaches
Turito is made up of 3 hotels (2 Princess hotels) and 1 other in a bay with a beach and a large lido. There is a mini-golf area and apparently a bar (although we didn't need it) and a small number of shops, tourist type and a Spar shop for essentials. Although there is nowhere to walk as such the 2 princess hotels are open to each others guests and the walk around the lido area to the bus stops was adequate to stretch your legs. The black sand beach looked clean and well maintained although we did not use it and there was a couple of beach type resturants/cafes.
We did not stray much from hotel there was no need but there was a nice beech,a lido and crazy golf nearby and a few shops. Hotel had a good bus service to nearby town.
the resort was fine really there were shops, a swimming pool that you had to pay a small amount to get into, a small fair for the children, a mini golf corse and the beach.
it was quite clean.
the beach was ok but i think it could be better as it could have more entertainment for the children and the adults.
i think i would visit again if there was more entertainment.
we have stayed in this resort before but has been expanded since. it is a small resort with a very good supermarket, small but very clean beach with dark sand, a large swimming complex which has plenty of pools and slides but is quite expensive. a new mini golf course has been built which looked good but we never used it. we spent alot of our time in the nearby picturesque harbour village of puerto de mogan and the very busy and we thought over commercialised peurto rico
Like I said before, beautiful scenery, in my view a haven, In one word:

PARADISE!
A small resort with very litle in the way of other restaurants or bars although i belive this is to be remedied. Enormous lido with 5 adjoining pools is great for families but a bit noisy if you are looking for a peace & quiet. However if you stay in the hotel this wont bother you. Cheap taxi ride will take you to Mogan which is gorgeous and Porto Rico and the resorts in between which is every lively. Scuba diving is offered and the beach is quite quiet with good waves. Lots of the charter boat trips anchor in the bay which can make for interesting viewing!
The resort is a nice small resort and quiet one but that's how I like it nice relaxing one
The resort is close to the sea but the beach is not very good. The sand is blackish and theres quite a few stones lying around. The best beach, especially for kiddies is Port Rico reached by local or complimentry daily hotel bus.

Many of the facilities around the Hotel were closed as we were told May is near the season end!!!!!

Theres quite a lot of work being carried out on the surrounding hillside and you can hear plant equipment being used daily Mon - Fri.
Theres a lovely water park next to the Hotel but it is privately owned. You can use this facility for 7 euros per day plus a bit extra for a sunbed and umbrella. Theres a SPAR shop close to the park.
Patrons from the Taurito Princess can use the facilities at the sister Hotel (opposite) - Suite Princess but have to pay for such things as drinks etc.

If you are looking for a hectic night life then this is definately NOT the place to be but, if like me, you want a bit of piece and quiet then its ok.
Quiet resort - no bars/restaurants within walking distance apart from those in the nearby Hotels

Beach a bit grubby - black sand & rocky

Free hotel bus to nearest Towns.


The beach could have been better as it was covered in pebbles although it wasn't busy and it was very peaceful!!!
Location
View Larger Maps
Other popular destinations