Hotels in Playa Taurito, Spain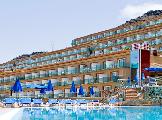 5
of 6 hotels in Playa Taurito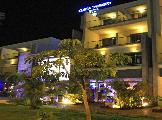 6
of 6 hotels in Playa Taurito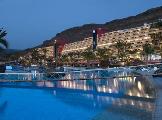 3
of 6 hotels in Playa Taurito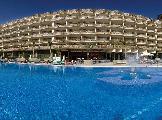 4
of 6 hotels in Playa Taurito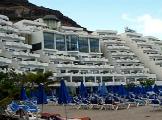 1
of 6 hotels in Playa Taurito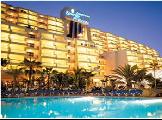 2
of 6 hotels in Playa Taurito
73 Reviews
Traveller Rating
Excellent

0

Very Good

29

Good

24

Average

16

Poor

4
Review Overview
Eating Out

Nightlife

Beaches
Beach clean dark sands bit on the small side but OK all water sports avilable + diving port morgan as the best beach nice and calm.
We had read previous reviews saying the hotel was boring. However with all inclusive you expect to be out of the way and to have to travel. We were happy with the loctaion with a lido in the middle of the hotels.
Beautiful resort. Has a small beach which is nice & clean, makes a change from your pool, some lovely fish if you like to snorkle/scuba dive. There is a lido in the centre of the resort, we never visited this happy with hotel & beach, but we were told that it is 10 euro to get in but if you dont like salt water dont bother, all pools here are filled with salt water. A few shops and 1 or 2 bars, chemist, doctors and thats about your lot.
Only a small resort mainly based around 4 or 5 hotels wouldnt recommend it unless you are staying in a hotel with its own food and entertainment.
Playa Tarito is a small area filled with 3 hotels and a 4th being built . You are limited to small walks round the lido and in about 7 shops as the roads to Mogan & porta rico are to dangerous to walk on (winding roads unsutble to walk on)but the area is peaceful and great if you just want to hang at pool or on the very nice beach (small) which has a couple of restuarants on it. Bus service is very good and reasonable.There are always plenty of taxi`s if you want one.
The resort is very small with only a minimum of shops and restaurants. There is a large man made swimming lagoon for which you have to pay to enter. The beach is of black sand which could have used a more thorough daily cleaning. This resort is only suitable for people wanting a quiet beach holiday as there is nothing to do other than visit the hotels for entertainment. There is a regular bus service to other resorts in the area.
Taurito is a lovely quiet little place about 40 mins transfer from the airport. The beach is much improved from the last time we were there in March. All the big rocks have been shunted to one side and there are little lepracauns that come out overnight and rake the beach smooth ready for the next day. The tides can be lethal though, the waves were pretty fearsome sometimes and although spectacular to watch as they are breaking, swimmers need to beware. There were at least 3 occasions when swimmers needed fishing out and one guy ended up coming out completely naked as the tide ripped his keks off and he lost his goggles too. There are plenty of water sport activities you can do from the beach. There is a place where you can hire jet bikes for 50 euro's for half an hour but that is negotiable..we did this but our bike broke down and he had to come and rescue us and we swapped bikes in the middle of the bay! We also had a go on the banana boat, that is 10 e's per person and we had great fun on that. You can also try paraboarding and for the more sedate people, there are pedalo's you can have for 10 e's an hour. For the adventurous, there is a diving school called canary island diving that is next to the Taurito princess Hotel...he does all sorts of diving packages from bubble making sessions in a swimming pool for the complete novice to the james bond action man level for the more experienced and the prices are pretty reasonable.

The resort is generally quiet, there are no looky looky men about, most of the hotels are AI, but there is a nice bar called Oliver and Hardy's. There are the usual assortment of shops that sell nick nacks, flip flops, and all other things you expect to see. There are 2 supermarkets, a pharmacy and 2 doctors surgeries. There is a great lido in the centre of the resort, free entry if you are at lago Taurito but 7 euro's to enter if you are not. We didn't bother but the kids played crazy golf there almost every day for 4 euro's. We had great fun at that.. it took me 27 shots on one hole!!! There is also a little funfair type ride set for the kids and a childrens playground. There are even parrots to look at..but i think these maybe look a little neglected, more through boredom of not having anything in their cages to play with rather than through abuse. The resort has its 3 stray cats that are as friendly as anything and everyone feeds and a stray dog too that was near starvation when she got her own fan club and i fed her every night, as did most other holiday makers.. i hope she survives....

The buses run every 20 minutes to PR and Peurto Mogan ( i think the most beautiful place in the whole of GC) and it is dead cheap, 2.10 for 2 adults..taxi rank is next to the bus stop.

Now, the one thing that put me off... there is a new hotel being built called the Baobab Taurito..that in itself is not a problem, the building work does not distrub anyone, but i fear they have exposed the sewarage works as the stench of sewerage stank the place out sometimes and was worse at certain places in the resort.... sort it out people..it spoils a great resort...

Very small clean resort with easy access to other areas. The beach is really clean with fine black sand.There is a beach bar which also sold meals. Taurito does not really have much night time entertainment,this is mostly hotel based. Daytime activites include mini golf, tennis, scuba diving, and all daytime activities located in your chosen hotel. This resort in my opinion would suit couples and families with small children.
Playa Taurito is off the beaten track, so if you're looking for excitement and a boisterous bar scene, it's not really for you. But if you want R & R in spades, this is the place - it's quiet, and just the place to unwind.


The hotel buses are handy - Puerto Mogan market on Fridays (try going here on non-market day, it's a delightful place), and we also had a trip on the SuperCat out of Puerto Rico, which was a fabulous day with lunch and drinks all included and some beautiful sights!
Hotel is located in a quiet part of Gran Canaria so if your looking for a peaceful holiday this will be right up your street.Absolutely nothing there,no bars or restaurants nearby.You will need to get taxis everywhere.The beach is clean and its worthwhile taking a trip into Mogan as it is very picturesque.
Location
View Larger Maps
Other popular destinations