Hotels in Ozdere, Turkey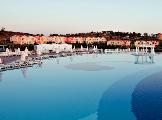 22 Reviews
Traveller Rating
Excellent

2

Very Good

9

Good

6

Average

3

Poor

2
Review Overview
Eating Out

Nightlife

Beaches
Only went to Oxdere once and it has only bars shops and restaurants. Nothing like resorts been to before. Paloma club sultan has 2 private beaches. Both sandy with sunbeds and brollies. One is quiet and the other has watersports. Free canoes and pedaloes. Jetski's and banana are chargeable. Absolutely fantastic holiday village. You wouldn,t get bored. Oh forgot to mention 5 water slides on complex and an infinity pool! Brilliant!!!!
Cleanliness was this resorts forte, staff where brilliant.

Entertainment was mainly for the French, little British spoken by the 'Animation Team' - if it wasn't for Keiran & Jess - we wouldn't have known what was going on, all activities where published in French.

Beaches where very clean, along with the Pools there was a staff member always on the go tidying up.

May i give my families big thankyou to the 'Thomas Cook UK' Staff (Keiran & Jess) for making our week's stay one that we will never forget, keep up the good work.
The actual site the hotel is on is totally amazing, the scenery around the complex & Aegan Sea is beautiful.

The hotel complex was immacutely clean, everywhere you went there a member of staff cleaning.

The entertainment although was purely based for the French guests, but that never stopped the British guests joining in, 'Thomas Cook UK' reps Keiran & Jess where two amazing people, they made our stay the best holiday we have been on, they never forget a face & always sat with you to have a chat. the 'Thomas Cook Village' Animation Team where very friendly although they centred around the French Guests - GiGi, Caroline, Becky, Anis, Bob & Gaultier where funny people & would fuss guests & it was nice to see them have their meals with various nationality guests & then there was Tomaz, couldn't really speak any english but always acknowledged people & was very funny.

The 'Panorama Restaraunt' was amazing, loads to choose from, although this was a Buffet Service there was most evenings a Barbeque of some sort going on & the Turkish night on Wednesday's cannot be missed - what a spread.

The hotel Management should be very proud of themselves & especially of their Staff who work so hard to make the hotel look so pretty to keeping it clean, from reception down to the pool attendandts... WELL DONE.
Very clean complex,had its own small beach .The sea quite dirty .The beach party great fun though.
Unfortunately not much to say here except 'What Resort'.


The hotel is in the resprt of Ozdere, which is a 30 min stroll from the hotel. There is a few shops and bars there but is mainly houses. It wasn't the cleanest of towns but everyone you met was freindly. The town has a market on every saturday where you can buy all sorts, especially clothes. There was a really nice bar built into the side of a cliff which is wel worth a visit. The view is lovely and the staff are really nice. The men in our group went there quite often. The hotel had its own beach was lovely and clean. It is a quiet resort.
We loved the resort it had two beautiful beaches which had great water sports at a reasonable price the two swimming pools were also good the smaller one of the two had volleyball, water polo and that in.
The resort was about 30mins from Kusadasi and 20mins from Aqua Fantasy the water park, Ozdere is the nearest town although it is not a resort town only has a few shops and bars.
dont expect drag shows and comedians for entertainment as it is a multi national hotel so there is a traditional turkish night a few sketch shows which are spoken in french as well as english no karaoke nights though most of the entertainment is done by the french team but the englsh team has now merged with the french team and they are stating to do joint shows which all staff were happy about as there seemed to be a divided between countries before there were 2 beaches.1 was smaller and quieter the other was larger with water sportsports on .the only reasons i wouldnt visit again is there isnt anything for 15yr olds to do, no pool tables or arcades luckily we met a great family who made our holiday great fun.
Very very quiet not much there apart from a few shops and the odd bar. Not for those wanting a raging nightlife!
Location
View Larger Maps
Other popular destinations