Hotels in Nissi Beach, Cyprus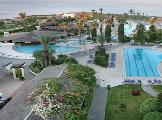 7
of 13 hotels in Nissi Beach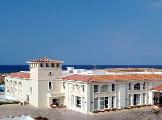 1
of 13 hotels in Nissi Beach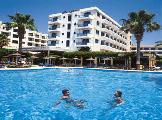 3
of 13 hotels in Nissi Beach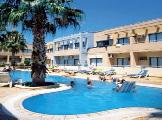 13
of 13 hotels in Nissi Beach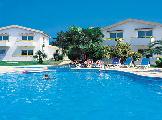 11
of 13 hotels in Nissi Beach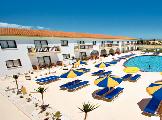 8
of 13 hotels in Nissi Beach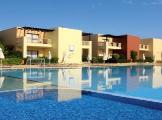 9
of 13 hotels in Nissi Beach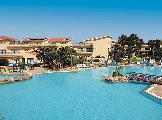 5
of 13 hotels in Nissi Beach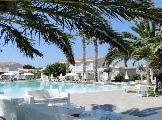 12
of 13 hotels in Nissi Beach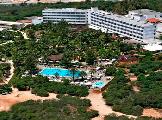 6
of 13 hotels in Nissi Beach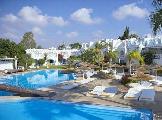 10
of 13 hotels in Nissi Beach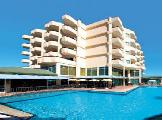 2
of 13 hotels in Nissi Beach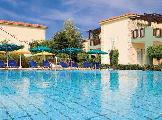 4
of 13 hotels in Nissi Beach
39 Reviews
Traveller Rating
Excellent

9

Very Good

19

Good

6

Average

5

Poor

0
Review Overview
Eating Out

Nightlife

Beaches
We mainly visited restaurants for our evening entertainment and can definately recommend Hokidos Japanese restaurant where they entertain and cook your meal at the same time.
The Mexican at the top of the road from the hotel.
Christoses at the harbour where we ate huge portions of delisious greek food whilst they played Zorba the Greek for me.
the resort it self was very clean apart from the occational piece's of litter on the beach or pavement but nothing drastic.

We never really went out of the hotel as all our food and drinks were free at the hotel (the one down side of all inclusive!) but we did go out during the day to shop.

the beach was very clean apart fom the odd bit of rubbish. the waters crystal clear and warm lovely...
the beachfront to our complex was rocky and you could not get into the sea without shoes on as it was too stoney.however the breeze was welcome in the soring heat.for us with a mixture of young and older kids in our group i feel ayia napa catered for us all. the fair was great and we found a great bar which had 2 live bands on, they were fab.
AYIA NAPA itself is amazing and we experienced the nightlife only once (left children with daddie`s) for a girls night out.

Bedrock and carwash in bar street was amazing.


You are located a good 15 minute walk into the main town of Aiya Napa which is like a ghost town in the day and early evening then comes to life at night time.
The walk to the main town provides you with 2 options which are either along the beach front or on the main road with all the shops and bars and restaurants and both walks are lovely.
The beach which is on the hotel door step is great and I would suggest the Jet Ski's as they were fab!!!

My holiday rating is 100% with fantastic weather, fantastic resort and best of all fantastic hotel, hoping to be going back in August!!!
it was not what we expected at all we were expexting lots of noise people drunk clubers every where but it is not like that at all there are plenty of places to eat and drink the main cluds are about a 20 min walk for the electra in a bit called the square loads of shops to look around in beaches we great abit rocky but really good if you do get chace go to nissy beach what a lovely beach crystal clear waters really clear waters

we had a car for 3 days which is a must have if you want to get the most out of your hols

very clean felt very safe walking around late at night people made a fuss of my 6month old every where we went

if you do do ay trips do the jeep safari trip to mont troodos if you like being thrown out oyur seat being taken of road and to see parts of the island you would never see its a must and the lazy day boat trip

over all great hols i hope this helps every one that is going the the electra

regards Krystal
I felt the hotel was a bit too far away from everything, Nissi Bay had nothing.

The Waterpark is a definate day out it is excellant.
Good resort. V clean and plenty of bars and clubs. You don't really get hassled by the PRs which is great. Didn't eat in the restaurants as was all inc but there seemed to be loads of choice. Drinks are v expensive. Bottles r more expensive than England!
Great for all ages.So much going on. Watersports,boat trips,bars,clubs, shops,fun fair, every kind of eating place(thai,steak.italian,greek what ever you want. Ayia Napa is known for it's clubs but it is also a lively, fun family resort.
The beaches are lovely with crystal clear water,great for snorkeling(my husband even saw a small octopus)
Beaches are stunning and the sea is clear.

Waterpark is a pretty good day out also.

Nightlife is amazing - getting to Ayia Napa square could not be easier, one cypriot pound in a taxi.

Theres something in the resort for everyone - it's not possible to run out of things to do.
Location
View Larger Maps