Hotels in Acharavi, Greece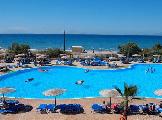 6
of 7 hotels in Acharavi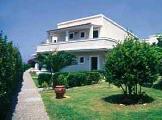 7
of 7 hotels in Acharavi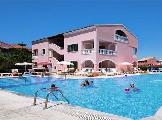 4
of 7 hotels in Acharavi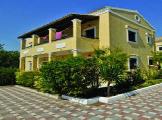 1
of 7 hotels in Acharavi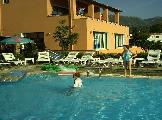 2
of 7 hotels in Acharavi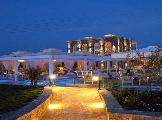 5
of 7 hotels in Acharavi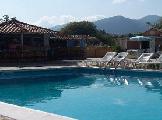 3
of 7 hotels in Acharavi
54 Reviews
Traveller Rating
Excellent

9

Very Good

22

Good

16

Average

5

Poor

2
Review Overview
Eating Out

Nightlife

Beaches
Resort very good, plenty of restaurants (but not too many) and shops. People charming and beach, though a bit pebbly, very clean. Nice place to be
If you want a uiet holiday this is ok. Restaurants are not bad. Beach is more pebbles than sand.
Acharavie is based on the main north coast road to Sidari, as such the road is very busy..think 2 lane M1! Keep your wits about you and your eyes open. The pavements can be dangerous. They are about 24 inches higher than the road and made of something like marble...all very pretty but also very smooth. When it gets water on it it is VERY slippy. Not very good for the old or people with walking difficulties. There are a fair number of shops, tourist shop etc. I saw 2 cash machines. There are plenty of restaurants. The best I found was a 'gyros' place that the locals used. Head towards sidari on the right pavement, towards the museum. Its down there on the right. Every night it was very busy with locals eating in or getting a takeaway. We went and had 4 gyros, plate of chips, 2 pitta bread, 2 soft drinks and a half caraffe of wine - all for 11E. nearly dropped off my seat. That would of cost the best part of 30E in a 'tourist' restaurant.
By the beach is the most popular area to eat. Quite a few restaurants here. Its the sunset that you pay for there though. I wont name any restuarants for 2 reasons: 1 - Ican't remember any and 2 - try them, you'll enjoy it. No restaurant was bad. All prices were reasonable. I thought the price my go up due to the economic situation in Greece but overall they were very reasonable.
Don't buy the rep trips. go into Acharavie and have a look around. Example: afternoon/evening trip to corfu town with rep - 25E, locaL price 7E. same bus same town same timings.
Acharavie is not the liviest resort - not for the young and lively. More suited to younger families or more 'mature' holiday maker who wants the quiter resort.
Opposite the supermarket in the town you will find a gem of a greek taverna, with good hospitality and where you can watch the world go by. There are also numerous tavernas in the town offering meals at reasonably prices. Our favourite was Woody's down on the beach where you will be greeted by Akis his wife Rena and of course their son Marios who is 7mths.old. It is a perfect location overlooking the sea. You will not be disappointed if you visit the Matoula and certainly not disappointed if you visit Woody's
The resort of Acharavi was lovely and had everything you needed. The beach was stoney but we lay by the pool so didn't matter to us. Make sure you hire a car to see the rest of this stunning island.
Resort was very clean superb Tavernas and the food provided was excellent, and in huge portions. Beach was pebbles/sand, but in the water it was sand underfoot and you could walk ot about 60 meters and it would not be above chest high so good for younger children. Food prices good considering euro. Meals for Fammily of 4 ranged from 58 to 38 euros inclusive of starters, main course puddings and drinks. Faros on the beach front was excellent go early to ensure a table Hydropolis water park on outskirts of report was good get tickets from Castaway Travel save 9 euros on family for 4. Will return again.
Achaavi town about 5 minutes walk to supermarket. Loads of restaurants, highly recommend OServos which is a Serbian restaurant round in the old town excellent food the best definitely.

5 mins to beach but it is stony once you walk out into sea it gets sandy but not the best of beaches i have to admit however pool was so great was not that bothered about beach.

Just love Acharavi, plenty of bars and shops, but unspoilt and has a lovely charm, unlike its nearby resorts.
great place nice and clean loads of shops lots to see and do loads around you to never get bored
This resort would not suit young couples wanting lots of nightlife, but for older couples and families wanting a nice meal and drinks it is ideal.The beach was a mixed sand and pebbles not the most pretty beach but very shallow ideal for kids.We would not go back but nothing to do with the hotel or beach just like to go somewhere different every year .All in all a great cheap holiday .
Location
View Larger Maps
Other popular destinations