Hotels in Aghios Georgios South, Greece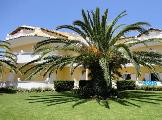 2
of 9 hotels in Aghios Georgios South 1
of 9 hotels in Aghios Georgios South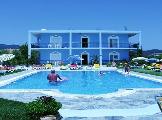 2
of 9 hotels in Aghios Georgios South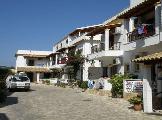 5
of 9 hotels in Aghios Georgios South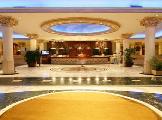 8
of 9 hotels in Aghios Georgios South 6
of 9 hotels in Aghios Georgios South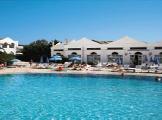 9
of 9 hotels in Aghios Georgios South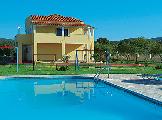 7
of 9 hotels in Aghios Georgios South 4
of 9 hotels in Aghios Georgios South
44 Reviews
Traveller Rating
Excellent

15

Very Good

19

Good

7

Average

2

Poor

1
Review Overview
Eating Out

Nightlife

Beaches
This resort is very laid back lovely for a nice relaxing break.The beaches are very clean with plenty of watersports and you can get 2 sunbeds and an umbrella for 5 euros.
St George is the secret jewel of Corfu. It boasts some of the best sandy beaches you will find anywhere in the Med, Whether you prefer lively days with a variety of watersports or complete solitude - you can have both. Add to that, walks around the nearby Lake Korrission and you really have it all. Whilst the resort beaches get busy in High season, you can walk in either direction away from town and you will soon find yourself amongst deserted coves, woods and sand dunes. The Villa is situated in a quiet residential part of town but only about 200 m from a picturesque small sandy cove overlooked by a pretty little church. The main beaches are about a 15 min walk in either direction.

The resort itself is a typically Greek & sprawls for about 2 miles along the coast. It is split into 2 distinct halves with a variety of bars & restaurants at both ends. Villa Ellie is perfectly situated about half way between both areas. The resort is not for out & out party animals (keep going South to Kavos for that) but there are enough bars & restaurants to keep you going for a couple of weeks. There are a few lively music/sports bars and in High season, a couple of nightclubs. Several of the restaurants are situated above the west facing beaches so you can have a drink or meal whilst watching some spectacular sunsets! If you do go - don't miss 'the Balcony Bar' - great food & superb hospitality. Go back a second time and you are friends for life. After 7 seasons in ST George - we are on first name terms!!

The shops are pretty basic but it is a 15 minute walk to the main Road and the bus stop where you will find a fairly regular bus service to Corfu Town. If you have a car, Corfu Town is about 40 minutes away although the traffic can get bad at certain times.

We have stayed in St George on many occasions & usually hired a car for some of the time. I genuinely believe St George is the best resort on the entire island. I just couldn't forsee ever staying anywhere else on the Island and in future, at any other accomodation!


The resort is really well designed with 1, 2 & 3 story buildings located in various spots in a well gardened site (the largest on the island). The buildings are very modern but with a distinct ancient Greek architectural appearance. The roads throughout the resort have lamp posts which are statues of ancient Greek men and women holding multiple light bulbs, and with the lovely flowers, Yucca trees and green foliage it really is a beautiful resort. You step from the resort onto the beach so it could not be closer, and the beach has to be one of the best on the island.

The resort's location is very quiet and is useless if you are looking for nightlife. It is certainly not a place for young people with ages 16 to 26. It is however quite good for anyone just wanting to relax and sunbathe, or for families with younger children since it has a tennis court, table tennis, shuttle tables and lots of games to occupy them.

The one negative that spoiled our stay was the occasional smell of sewerage around the site, this was worse sometimes than others and even seemed to be coming in through the bathroom fresh air vents. If they get that sorted and improve the entertainment situation, then I feel that this resort could be unbeatable for the right age groups.
Just what we were looking for!
The resort was very quiet but once away from stars hotel it was a nice friendly place to be. George's Bar is highly entertaining and the owner is gem - he drove us back to the apartments every night to make sure us girls were safe. Food in the restaurants along the mian resort was amazing. It was the people around that area that made it for me. Also Alenxander Beach hotel is where I ventured out to most days during the day - the pool there was amazing and it was clean, gorgeous food and the family who own it are wonderful people - I would stay there next time I went to St George.
Saint George South is a lovely resort. Noted for its beautiful beaches,walks and friendliness!! Plenty of excellent tavernas to dine at,some with evening entertainment.Beautiful Sunsets!! You can go on boat trips directly from here,and also book other trips etc with local agencies. Supermarkets and gift shops scattered throughout the resort. One bus a day to Corfu Town.Car/bike hire available at reasonable prices.
A very friendly and welcoming resort,ideal for all ages,except perhaps teenagers,not a lot for them to do really,although my children enjoyed it there!! A typical Greek resort,untouched by commercialism. Have been going there for over 10 years now,stayed in various accommodation,and had a marvellous holiday each time.
Great beaches, many restaurants & cafes in the area but not too touristy.
Had a great holiday in Corfu.

I would reccomend this holiday to all ages as you can relax at st george south easy enough and it also offers you bars and a night club in the evenings if you fancy that. The bar that i would reccomend is Los Amigos and also Orange was good (which is more off a night club)!!

The food round the town is all very nice but the best places was the Pladium, the panorama and also the balcony as they all have great food and gread service.



The beach is lovely with the cleaness of it and the good service of the sunbeds. The watersports are great fun too.

I would definatly recommend this holdiay too all ages wheter grandparents, teenagers, middle age of babies its great for all!
Resort as a whole was very nice and we would definately return again!

the restaurants were plentiful and all very nice! the Retreat (kareoke bar) is a good laugh with the owner George and Fernanda the lovely girl working there!
A good selection of bars and restuarants to suit all types of holidaymaker. Not to noisy so it would suit someone looking to chill out.
Great beaches.
Location
View Larger Maps
Other popular destinations