Hotels in Qawra, Malta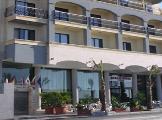 Ask for a country view.
Avoid at all costs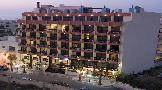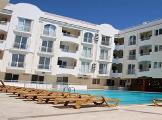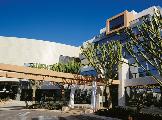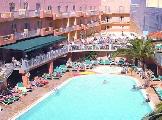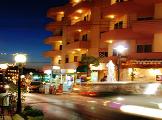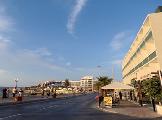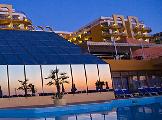 High floor with city view for afternoon sun on your balcony and no road noise.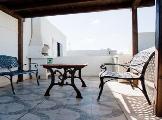 Not to stay.
Incognito just over the road excellent menu. Also Alex bar two blocks down cheapest prices around.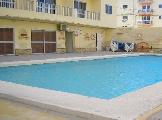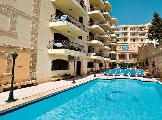 327 Reviews
Traveller Rating
Excellent

14

Very Good

69

Good

134

Average

78

Poor

32
Review Overview
Eating Out

Nightlife

Beaches
We've been going to Qawra / Bugibba during February / March now for many years and are very familiar with the area so know what is usually on offer.

We did find this time that there didn't seem to be so many choices of stuff going on of an evening - even the hotels we have relied on in the past to provide it, didn't appear to be doing so. We found that some of the regular bars we've visited in the past were closed down.
But, we came across some different places this time and so we still had a great week.

However, it may be that we've outlived our time in this area of Malta and that perhaps we will try somewhere else next time.

We found that although the food we ate at various restaurants was good, there wasn't much choice - many of the establishments were offering the same kind of menu variations unless you went for a specific type of food ie: Asian, Indian, Italian and local Maltese restaurants etc.

Most restaurants are providing pizza, fish & chips, pasta dishes, meat or chicken dishes and pies - no matter where you look.

We were quite taken with the idea of the Tagine & Indian buffet menu at the db San Antonio Hotel at 22 EUR per person but you are recommended to book ahead and that's not what we do when we're on holiday. We take each day as it comes..... possibly we may try it as a "walk in" one evening if we visit Qawra again.

We visit Qawra & Bugibba year on year because it's pretty central to visit the whole of the island of Malta by bus from Bugibba bus station.

TIP:

The buses get very full, even in winter so aim to get on at the bus station if you can, rather than taking a chance there will still be seats or even standing spaces available when it reaches the stop nearest to your accommodation.
My impression of Malta and the Huli Hotel not so much a review just my opinion, just as I will respect your free will and opinion, then respect mine.

Qawra

Malta is like marmite, love or hate and I am not that struck, I do like Gozo though, so that's a future holiday venture, but one week will be enough for that.
Let's get things straight from the start regarding the Huli hotel and apartments staff.....the first cleaner who cleaned my apartment prior to my arrival was useless, however the one that replaced her from the mavina was spot on, the reception staff were also 110 percent spot on, very friendly, very helpful, I left them chocolates, that's not something I normally do.

I will never ever book with travel republic again, not only did my wife and her mother have similar problems in turkey, but I lost 2 and a half hours waiting for my transfer to the hotel, and I wasn't the only one, not only that but when my holiday was over MY TRANSFER DID NOT TURN UP TO GO TO AIRPORT RECEPTION HAD TO QUICKLY GET ME A TAXI.

My arrival in Malta was an experience to say the least I arrived early at 11 am and made my way to the transfer area. On my transfer paperwork states.... FOR SHUTTLE TRANSFERS PLEASE PROCEED TO THE OSWALD ARRIGO DESK LOCATED AT THE ARRIVALS LOUNGE. Not one single sign or person to say Oswald Arrigo. I went to the Jet2 stand and they were as helpful as a chocolate spoon is to a bowl of hot soap. Just because I booked through someone different they were not interested, even though you fly with them, if it was the UK they would have at least tried to help and not ignore you, so much for the Maltese been helpful and friendly, the airport staff get zero points here. I then proceeded to ask someone that looked like they worked here and he pointed me elsewhere. So I walked elsewhere only to find nothing there. I walked back to find out that one hour ago I was in the correct place next to the same man that shrugged his shoulders prior. He was just as much interested in his phone as the receptionist was in her ears. He sort of said sorry, but hey I am now an hour and a half in the airport, guess what? My transfer had long gone!!
The receptionist told me to wait inside or outside I will be shouted of when the next bus arrives, ok I believe you [naive and stupid of me] so I sit there for another hour patiently waiting to the point I was going to get a taxi myself, then I very vaguely heard my hotel name called, so much for he will shout if you are inside or out! I go outside to see this very frustrated bloke that resembled a chicken without its head running around looking at his bit of paper shouting names of hotels out like a rampant mad man, no one could understand a word he could say till someone said speak slower lol, everyone was just standing with a look of despair and confusion. I tried to approach him without success as he kept running off and when I did catch up he was on his phone more times than enough. there was only a few for the same hotel, I eventually got peed off and shouted HULI, at that point I got a response of YES, but he didn't look to happy. No organization or co-ordination whatsoever. I then boarded the bus with a sigh of relief only to find no air conditioning and the bus and was full to the brim of sweaty bodies. I got talking to a bloke next to me who was supposed to be on a four drop transfer, and another that had also been there as long as me, someone else piped up and said this happens regular at the arrivals transfers

On that note I get a letter through the hotel door stating my transfer to airport for departure and this time they give you a slightly bit more infomation. Not only do they state Oswald Arrigo but some very crucial information MALTA TRANSFER GARAGE!!! Now this I did see at arrivals and not Oswald Arrigo, so that information on my forms would have been a very very big help, a bit late now however, I could have been at my hotel early and not 2 and a half hours late!!!!! The early flight arrival is now of no concern in this case.
The Huli Hotel is as run down as Malta itself.

It looks like there has nothing been done to this hotel since it was built in the 80's. The decoration is poor, there is no air con, the bathroom shower unit is rusted, a serious regrout and more new silicone needed to clean the mould away, and the self-catering equipment is very basic. I am unsure as to whom the cleaner was prior to my arrival here but it wasn't the one that I have been talking to but maybe the first one was told to leave as I can well understand as her cleaning technique leaves a lot to be desires. I have no hair on my head any longer than eyebrows, I have no hair on my nether regions both front and rear longer than match stick and my chest hair is sporadic at best. Therefore I would prefer not to see any hairs at least 8 inches in length on the bathroom floor, and not just one. Also in the plug hole in the bath room, the room itself like i said needs a serious update and revamp as well as a good bleaching.
I really don't want to see the last person's breakfast in the oven, simply use a hoover to clean the toast crumbs out if they can afford to give you one.
I would also advise you not to open the toilet window as there is a smell of council toilet that takes some getting rid of once you have closed it, this is due to an enclosed area in the centre of the hotel that runs from top to bottom and is just a shoot or cavity full of stench pipes and it stinks, so take some air fresheners that you can stick next to the window in the toilet so the smell isn't as pungent.

The pool area at the top of the hotel looks much better in there brochures. The steps down to the pool are better left alone and you are better of just dropping in off the side, unfortunately there is no diving as it's only four foot deep and not very long or wide. like most the pools around here it looks like its topped up with rain water as there is a drain pipe just hanging over the pool., there is no chlorine in there so don't swallow!. The lounge beds are ok of you pick the right ones as the covers on the bedding are worn out and sun bleached.

I am unsure as to whether the star grading system means anything here, but the Huli has one star to many, and it has two, I have seen better hotels with two stars than this, and very modern clean ones with one more star, so base this hotel on my grading system five ticks for good down grading to one tick for not so good but it's a place to stay THIS TO ME IS A ONE TICK HOTEL, in fact I think that's been generous.

Pictures speak louder than words so go to my YouTube channel https://www.youtube.com/channel/UCz7FlHnBXv2FtFSuFHk3rnA.
As I visit more of Malta the more I see that it is falling to bits, the government seems more interested in allowing more and more hotels, so I can understand why the Maltese are cheesed off as the rest is crumbling away. Tourism is spoiling what could be a beautiful place.

The roads are a disaster, except the newer a roads that have been constructed. The rest however are a disaster area. One Maltese person said that a car would last a lifetime if looked after, well they may be right after some of the old classics such as minis and Cortina's and a Capri that I have seen, but you will need to spend a fortune on suspension and brakes over time. This is not just the roads, but I don't think they have done any maintenance here since they imported the block paving, the paths and curb stones are just falling to bits, and subsidence is common. Buildings and walls are just falling down or crumbling away. If you stripped away the shops and cafes you have a very run down country, not just certain areas. They are now charging visitors an environment tax of max 5 euros, I would like to know who pockets this, and they must have bent politicians just as much as we do because I don't really see much spent on rejuvenating rural areas. I know why the British left in the 70's was due to Malta wanting more money for what the British had but at least they could have kept the country in good repair. You see rubbish just about everywhere, and signs saying you will be fined if you fly tip? By who? I never see any one in authority and you rarely see the police. I saw a workman just dumps his finished lunch rubbish in a bush where loads of empty bottles and tins were.

I have spoken to quite a few people on my walk about during the last two weeks and on the buses and there a quite a lot of people of the same opinion. They think oh great they drive on the same side of the road and there electric sockets are the same as ours, and that's where the similarity ends. You take your life in to your hands when crossing roads as they are not quite as worse as Spain but they are not far off, zebra crossing are not safe either, you can stand there all day they will keep on driving unless you get an x pat who will let you cross, or an elder Maltese, you just have to make your way out carefully. As for getting on buses at main bus stations don't bother with the old fashioned British polite queuing, just push your way on unless there's an elderly person or pregnant woman or disabled in front, then use common sense.

I spoke to an older Maltese man who said they still like the majority of the British as if it wasn't for them we would be run by either Germany or those horrible ignorant Italians (his words not mine). On that note however, I found that the younger generation of Maltese are becoming very ignorant and all they are interested in is money money and more money, and they are losing the English language very slowly.

If they organized the country as well as their bus service then that's a good start, as the buses have a tanoy system and informs you of the destination and next stop


Our main complaint about the resort is the cleanliness, the pavements off the main roads are not in the interest of pedestrians, and are certainly not wheelchair friendly. There good outlets for eating out and having a drink. but watch the prices when ordering british beer, it is very expensive, the local draught beer is very good value for money. We would return to malta because we like the people, but not to this resort ever again.
Qawra is a continuation of Bugibba and it's difficult to say where one ends and the other starts.

We've been here a number of times now as we go to meet up with my parents for a few days each February while they are there on holiday for 4 weeks. Bugibba/Qawra are not our most favourite places on the island but - it's very easy to get out and about by local bus and cheap at 2.60 EUR for a day ticket.

There's a good choice of bars and restaurants for those on BB or HB and in comparison to Cyprus (where we live), the prices are cheaper to eat and drink out of your hotel/apartment accommodations.

Most of the bars offer some kind of entertainment as do most of the hotels. However, in the winter there are just a small number of "artists" and they do tend to do the rounds of the accommodations/bars on a weekly basis so you may see lots of repetition. The acts are not really to our taste but that's not the object of our visit so we can live with it...

The resort does have a bit of a scruffy atmosphere and feels a bit run down. There's always some kind of building work going on somewhere and lots of waste ground that's overgrown with weeds or full of rubble.

We don't visit the beach in the winter but generally, I believe they are mainly rocky in this area but with swimming points (ladders/steps) along the coast.

The real plus point of Qawra & Bugibba is the bus station. It's very easy to travel around the island. In our past visits we've been to Sliema, Valletta, Gozo, Marsaxlokk, Rabat/Mdina and still lots more places to visit!

Downside - well, you may be stopped by timeshare touts on a regular basis. You can spot them instantly as they all have to wear a white, laminated ID card (about the size of a credit card) on a lanyard around their necks. And, it must be visible otherwise they can be reported.

If the weather isn't so good - take advantage of it but make sure they make it worth your while! Touts are keen to share their cut of the fee they get for taking you in, especially if it's getting near the end of the month and they want to meet their targets. We've regularly received 50 EUR for a couple of hours of our time, ;-)
You'll either love it or hate it. Its brits abroad

Lager at around 1 euro a can, 2 Euros for house double.

Lots of bars doing karaoke
The only bad thing about Malta is now the Arriva Bus service, it is a disaster, buses running very late, crammed to the doors, too many people standing, not enough seats, takes an age to get anywhere, not enough information, paper timetable too small to read, new buses in July dropping to bits (hand rails, hanging straps etc, total chaos. Some routes are to be amended in November but they need to look at a lot of other points too.
A small resort, theres more to do in Buggiba which is literall 5 mins walk from the road that runs at the side of he hotel, if you walk abong the prom it will take about 20-25 mins. id recommend you find out where local Festas are taking place and go to one, we went to two of them, a friday and sat night is the best with bands, locals all out together celebrating and fireworks, its a real eye opener and good to see some local traditions.

Theres very ew beaches but we went to melliah a few times and love the beach there, shallow waters and lovely sands.
Qawra and Bugibba are pleasant resorts with plenty of eating and drinking places, shops etc. We found this year that the number of 'touts' for Time Share etc had decreased a great deal which was fantastic, a few years ago we could not move for them and they can really spoil a holiday, especially when they refuse to accept 'No'. We will be back next year.
we do love this area, it is within easy reach of all of malta, the people are very nice, lots to explore
Qwara is a nice place to be based when in Malta.It sometimes looks like an unfinished building sight but this is Malta if you can manage to see by this you will see a beautiful country wth very welcoming Maltese people.History, architecture and entertainment are all there Enjoy.
Location
View Larger Maps