Hotels in Tavira, Portugal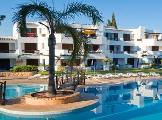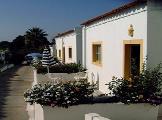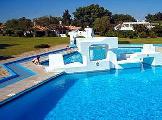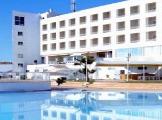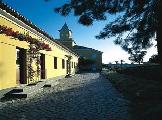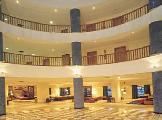 11 Reviews
Traveller Rating
Excellent

1

Very Good

3

Good

4

Average

2

Poor

1
Review Overview
Eating Out

Nightlife

Beaches
Tavira is like a third world country, it is very run down, tired and the River Gilao has a dreadful smell really not good in high Summer! Our resort was Santa Luzia a one street resort, that had absolutely nothing to offer any tourist except good beaches. My hubby is a red meat eater and he found nothing but restaurants catering for fish, which he hates so it was a major problem trying to find a restaurant that supplied meat dishes.
I found it very difficult to settle here in Tavira, having travelled fairly widespread around the world over the years, it held nothing for us, it was a bit of a let down to say the least I would visit Portugal again but I would go to the Western Algarve or to the Costa Verde region but I would not visit Tavira again.
Tavira is a little gem of a town, the council deserve credit for the way they have managed it's expansion without sacrifising the older parts. It is also remarkably free of the graffiti that seems to plague most Portuguese towns. It is not over run by tourists and in many of the bars they will be outnumbered by locals, or at least ex-pats. It sits on the River Gilhao about half way between Faro and Spain. It is well served by public transport and unlike many resorts on the Algarve the station is in the town not miles inland. The express coastal bus service calls at the bus station north of the Roman bridge, as does the twice daily service to Seville. If you don't want to drive this town is a good choice. If you do want to drive you may need a compass, the streets are not busy - possibly because they are such a labyrinth that most people give up!

Most bars and restaurants are down by the river, the ones around the old market being the most touristy. Those on the east side of the river are better value. There are no clubs etc. in the town. There is a cinema.

The town has a festival week in mid June when the Praca Republica and the river side gardens are decorated and there is tradtional evening entertainment in the centre and certain other areas. This is genuine stuff by and for the locals and not just put on for the tourists.

There are two biggish hotels in town, Vila Gale Tavira and Porta Nova, plus several guesthouses. The Vila Gale Albequora is within the municipality but way out of the town and very isolated.

Tavira is actually slightly inland, the beach is on the Ihla Tavira just over 1 mile south. The island is about 200 yards offshore and reached by a small ferry from Quatros Aguas, which is signposted at the south end of the quay near the new market. In peak season there is also a water bus from the quay.

Anyone self catering in the area should visit the new market on the southern edge of the centre, the Pingo Doce supermarket on the east side of the river opposite the quay is also useful.
Tavira itself is not really my kind of place as it is too quiet and the bars by the river charge well over the odds. For example a few streets back a bottle of beer was 70c but at some bars 2 or 3 euros. Charges for food not ordered but put on your table ( bread and olives) was a common trick.
Cabanas is nice and small, with plenty of restaurants and a few bars, but not somewhere to go if you'd rather be in Ibiza! As a tourist, people are very welcoming towards you, lots of languages spoken, but they don't seem there to rip you off. Felt more local than the west coast of the Algarve - more Portuguese tourists than British/German.

A hire car is useful though, as there's not much to do in Cabanas (a blessing for some!), and you can easily drive to Tavira for more choice, or even to Spain (in 30 mins) for a change of cuisine.

Beach is excellent - miles and miles of long, golden, clean sand. A few minutes walk away from the main landing of the boat, and you can have a whole stretch of beach to yourself. Might be tricky with small children though, as sometimes the bath to the beach gets flooded, so saw parents struggling with carrying their kids and beach stuff. Walk from Cabanas town (rather than from free boats from hotel) is shorter and easier to manage.
The resort of Cabanas is on the small side in comparison to the resorts of the west, but it is a pretty & charming place to stay. There is a road that runs by the Ria, and you will find there is a good selection of cafes & snack bars and some restauants here. You'll also find a couple more bars & restaurants along the side streets. Eating out in Cabanas is a really nice experience. Food is very good and reasonable as are the drink prices. We recommend Ideal (go early, and although it doesn't look like a great place, the food is excellent) and Europa (lovely terrace at the back of the property). The piri-piri was lovely as was their huge selection of fish, and their house white was also very good. We also enjoyed a pizza in a small Italian restaurant opposite the Ria. There are 4-5 bars and 1 late night (Quasimodos). Tavira is only 10 mins away in a taxi and worth a visit, as it's a very pretty town. Cabanas was a lovely relaxing resort, and we really enjoyed out stay. We will definately return.
typical working town...based on the fishing industry...needed to cross on a ferry to the island for the beach only costs one euro return..worth while.very pretty spot ..the locals were very friendly..
Some excellent restaurants but not much else
Lovely, small resort. Just a few streets of cafes. Not really anything in the way of nightlife, you would need to travel further afield for that or for shopping, other than food basics.
Great beach accessed by small boat, very quiet.
We had been to Tavira before, and it seems they have spent much time and money in the last 3 years sprucing it up.

The traditional fishing village atmosphere is gone, replaced by upmarket shops and restaurants. There are still several of the old places around over the bridge, but traffic access is a lot more restricted than it was, and parking, once easy, is now a problem.

Still well worth a visit, but don't miss the surrounding pleasant little villages, such as Fuseta, which are more like the old Tavira.
Tavira is an older town which has a river running through it and this is the hub of the town.At night time it seems like the whole town turns out to eat drink and socialise,during our week's stay most nights were like this, ideal for people watching,there is an abundance of restaurants to choose from, all of whom do a brisk trade.
As for entertainment night clubs/disco's were conspicious by their absence,if this is what you require from a holiday Tavira will not be for your liking.The beach is a 20 minute boat ride away.Sum up--excellent undeveloped resort compared to Albufera where the tourist is outnumbered by the locals.
Location
View Larger Maps
Other popular destinations