Hotels in Praia Da Rocha, Portugal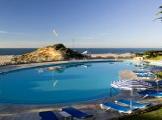 2
of 10 hotels in Praia Da Rocha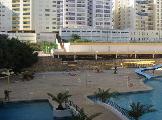 9
of 10 hotels in Praia Da Rocha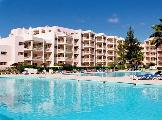 7
of 10 hotels in Praia Da Rocha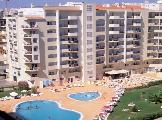 10
of 10 hotels in Praia Da Rocha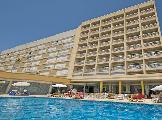 5
of 10 hotels in Praia Da Rocha
6
of 10 hotels in Praia Da Rocha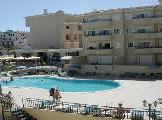 4
of 10 hotels in Praia Da Rocha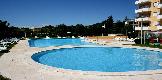 8
of 10 hotels in Praia Da Rocha
Can't say if the pool side rooms are better but we were in room 901 and the road was noisy and a cockerel crowed from sun up till sun down.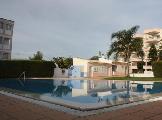 1
of 10 hotels in Praia Da Rocha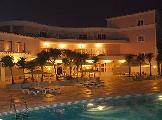 3
of 10 hotels in Praia Da Rocha
103 Reviews
Traveller Rating
Excellent

23

Very Good

53

Good

23

Average

2

Poor

2
Review Overview
Eating Out

Nightlife

Beaches
We had never been on holiday to the Algarve before, and chose Praia da Rocha after calling there on a cruise one day last year. Having only seen it in the day time when it is quiet, seeing it at night was a bit of a shock!
There were hordes of people walking up and down "the strip" which was full of neon lights, shops open till midnight, bars and restaurants, discos, casino, street sellers, artists and entertainers. The casino end of the strip was much quieter. However, we saw no rowdy behaviour of any kind, and at midnight everything quietened down again.
There wasn't much entertainment to be found in the bars along the strip, only saw one that had live music. Everywhere else just seemed to have tv or taped music. There were entertainment venues you could pay to go into.
The beach is beautiful with loads of space and very clean. Lots of cafes and toilets so you didn't need to keep climbing back up the steps. No shortage of sunbeds here, and just 10 euros for 2 beds and parasol (someone on the plane home was complaining about paying 16 euros in Villamoura) I did deduct one point as there didn't seem to be first aid facilities available for someone who was taken ill. Also, most days the sea was too rough for a not very strong swimmer.
Surfing, pedaloes, banana boats etc available on the beach, dependent on sea conditions.
We enjoyed walking along to the fort, down to the marina, along to the lighthouse and back along the beach boardwalk. In the other direction you could walk at least as far as the next resort along the cliff top. Buses were frequent to the marina and to Portimao, where you can get a delicious and very fresh sardine lunch quite cheaply. A little land train also runs around the resort until quite late at night.
Beach was lovely and clean, on the down side very expensive 5 euros for a most spirits and beers in bars and restaurants,Shops very over priced as well.
The beach was fabulous and the resort was clean and tidy, the cleanest place we have visited. Definiately worth visiting and will be going back.
Lovely resort and beautiful beach
The resort of Praia de Rocha was a great place to holiday. There are plenty of shops and cafes/bars etc. The beaches are fantastic which are lovely and clean. Infact if you go out at around 6.30am you'll see tractors on the beach sifting through the sand taking out any rubbish or broken glass, large stones etc. If your'e not strong on your legs the beaches are all down long steps. You need to be fit to get up and down them. On the beach there are also lots of very clean toilets and cafe's/bars. The evening is also full of entertainment bars and disco's. Our favorite place to eat was the 'Classic Bar' which had extremely friendly staff and excellent food at very good prices. We have been to Portugal 6 times now but would definately be vistiting Praia de Rocha again.
the jupiter was spotless cannot fault that the entertainment was a spanish lad on a banjo all week so that was poor.
the beach is really nice we got engaged on the peir with the light house on it when the sun was going down it was amazing.

i would go back to the same area but not the hotel am afraid . should be marked as a 2 star with the disgrace of the food!! cracking steak house up there too come out the jupiter turn right and keep walking a full cow for 12 euro!!!cant complain
Fantastic,huge,clean ,safe beach,with plenty of lifegaurds on duty,even at the end of season,plenty of bars,clubs,restaurants,and stuff for most ages to do,i would definately return to this resort.
The beach was spotless, not a bit of rubbish to be seen. We went at the end of September the temp was about 30*c and the beach was very quiet, but all of the shops were open till late. There is plenty to do in the evening, lots of bars and places to eat and shop.
We would go there again.
As we were 8 girls going on a fun filled holiday we wanted a place with great night life but that was not what we got we got loads of pubs that were no good and the staff were not nice but we speant all out time in Jds it is a great pub with lovely barman and always great craic,But all the other bars and clubs were not good,The shopping was good but could be expensive the beach was beautiful really nice but because it was so windy the sand was blowing everywhere.the cleanliness of the resort i suppose was ok the streets were clean, but i would never go back to this resort again
Beaches perfect, weather perfect. Watch out for restaurants bringing starters you didnt order and then adding them on to the bill.
Location
View Larger Maps
Other popular destinations