Hotels in Monte Gordo, Portugal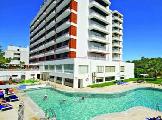 2
of 9 hotels in Monte Gordo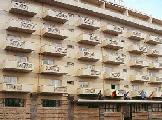 8
of 9 hotels in Monte Gordo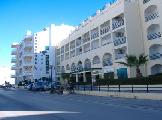 3
of 9 hotels in Monte Gordo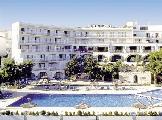 5
of 9 hotels in Monte Gordo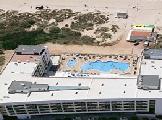 6
of 9 hotels in Monte Gordo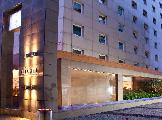 6
of 9 hotels in Monte Gordo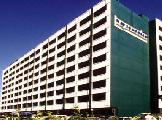 9
of 9 hotels in Monte Gordo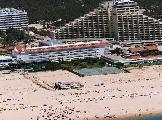 4
of 9 hotels in Monte Gordo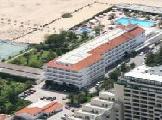 1
of 9 hotels in Monte Gordo
29 Reviews
Traveller Rating
Excellent

2

Very Good

21

Good

3

Average

2

Poor

1
Review Overview
Eating Out

Nightlife

Beaches
Resort clean. Restaurants, pizzeria's and some bars. No loud music bars. Only two English bars and one Irish bar. Entertainment very low key usually in larger hotels in resort and casino. Nice walk along sea front in evening. Some stalls with nick nacks etc. Not for young and lively. Spanish border about 2-3 miles away, you can get ferry to Spain.
Monte Gordo is an ideal location for a quiet break. The beach is one of the best I have seen. They are some excellent restaurants especially Ed and Willems right on the front.
A very quiet resort, so not suitable for the party animals. If you have walking problems such as myself then this is a good place to come as everything is on the flat and accessable. There are plenty of bars and restaurants serving a variety of food and drink. There is also a casino in the town but didn't visit on this trip. Monte Gordo is great if you just want to relax, sunbathe on a gorgeous beach where there is a large beach hut cafe, the food is lovely there and the people friendly. There are some shops and a few grocery stores too but not good for the shopaholic. We took a short taxi ride to the next town (5 minutes away) then caught the ferry to spain (a 15 minute trip), where there are plenty more shops, bars and restaurants, the taxi was 4 euro and the ferry was 1 euro 50, so hardly any cost at all. The ferry is frequent (every 15 minutes) all the ladies and children did that trip whilst the men were golfing, so an easy trip to make. The men raved about the golf courses in the area.
Not a lot to do in Monte Gordo so ideal for relaxing holiday but if your looking for a party then this place isnt for you! Try the local resturaunts, also try Bell 3 bar (Manuel makes an excellent sangria and atmosphere is great)Sun seekers will be interested to know that the beach is lovely.
The resort is brilliant for those with walking difficulties as it is mostly on the flat. The beach is huge but not over crowded.
There is a ferry to Spain but beware Spain closes for the weekend midday on Saturday, remembering Spain which is less than 15 minutes on the ferry is an hour a head.There is a great shoe shop in Span which sell lovely shoes very reasonable and a must buy.

If taking the train in Montegordo remember there are no taxies back from the station and it is not legal to flag a taxi down there. The train is very good and very reliable.

If you want wild nightclubs forget it, but if you want to have a good relaxing hoilday with fantastic food and friendly people then this is the place to be.


The resort is quite small and mostly occupied by scandanavian and dutch holidaymakers.
It is extremely cheap in comparison to the western algarve,a lot of restaurants including Chinese and Indian.Nightlife doesn`t appear to be high on the agenda although there is a casino.
Apparently from the middle of July into August it becomes very busy with Portugese holidaymakers but while we were there at the end of June it was ideal.
Montogordo is a small resort off season at the time few places open for entertaiment.There is a casino by the beach area.Heavy rains caused some local flooding with restricted access being supervised by the local police.Villa Real San Antonio 5 kilos towards Spanish border is a better and larger resort.We have been to this resort maybe 4 times now and we are going again in January 2007.Did not use the beach.
Monte Gordo is a small town in the earnern Algarve and close to the Spanish border. The beaches are excellent fine white sand and very wide and shelving very gentally into the Ocean.

Whilst able to rent umbralla's etc the beaches are only marginally commercialised. A number of beach bars/cafes serve the beach in front of the town.

The resort entertainment is limited mainly to bars and cafes seving good food and drinks at very reasonable prices though for those wanting a little more Monte Gordo has a Casino.

The resort is very clean though some grafitti is sprayed around though fortunately this is not much. The resort is within easy disatnce of other local resorts both in Portugal and Spain.
The resort of Monte Gordo is a very pleasant place but best suited to the older generation. We visited in early April and there was very little to do.

The weather was great and the beach is wonderful, long, clean and safe. There are a variety of bars and shops but that is as lively as it gets. I'm sure it gets a bit lively in summer but again if your family like loud this is not for you. For young couples it is not ideal as it is very quiet.

We spent most of our week trawling hotels to find something to keep our son busy. We like quiet resorts and love crete and quiet greek islands but this was just too quiet.

The main problem we found was dog poo everywhere.We spent most of our time over the border in Ayemonte in Spain which was fantastic and only ten minutes by ferry from Villa Real, just five minutes from Monte Gordo.
Some of the areas away from sea front could do with a little refreshing but everywhere else is clean and tidy. The beach is well looked after and raked every evening. I shall be going back asap.
Location
View Larger Maps
Other popular destinations