Hotels in Portimao, Portugal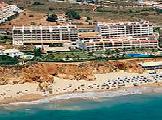 1
of 10 hotels in Portimao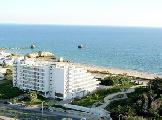 2
of 10 hotels in Portimao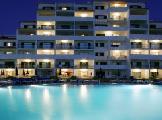 7
of 10 hotels in Portimao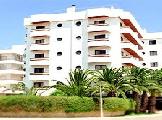 6
of 10 hotels in Portimao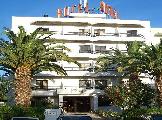 10
of 10 hotels in Portimao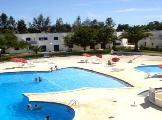 8
of 10 hotels in Portimao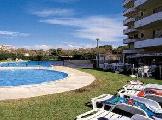 5
of 10 hotels in Portimao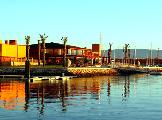 3
of 10 hotels in Portimao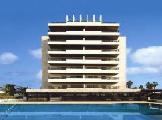 9
of 10 hotels in Portimao
4
of 10 hotels in Portimao
26 Reviews
Traveller Rating
Excellent

6

Very Good

12

Good

5

Average

2

Poor

1
Review Overview
Eating Out

Nightlife

Beaches
The Marina is on the river estuary between Praia De Rocha and Portimao
Praia De Rocha has many small shops, bars, restaurants and, I understand, night clubs, though we didn't go to these. You can find any type of food you want and is lively in the evening but not with gangs of youngsters, mostly families when we were there (beginning September)- nice atmosphere. Beautiful beaches that you can walk along all the way to Praia Du Vau (where you can go for lunch - I love the Jacaranda)
Portimao has better shops and again plenty of restaurants, these are more Portuguese that the choice in Praia De Rocha I thought. There is is nice walk along the harbour where you can visit the sardine restaurants . You can catch buses easily from here to many parts of the area. The bus drivers are helpful and tell you what to catch where
The hotel is situated at the cliffs edge with around 60 steps down to the beach which is probably the cleanest i have ever been on !
All the retaraunts next to the hotel are very cheap but serve excellent food.The further you get to the main drag which is about a 6 or 7 minute walk from the hotel the dearer things become.
All in all if you happen to get a good deal for a holiday in this hotel grab it with both hands as you will not be dissappointed.
Praia Do Rocha was lovely and the beaches were breath taking.
So expensive though, Large beer and Martini and Lemonade came to £9.00 and they were local drinks...
If your after a nice meal go to Hollywoods had a great time and the Pasta is fantastic. If your missing english book grub go to the Cork Park...
On the Rooks is a good disco bar and Cheers is annoying every night the same bloke puts on Robbie Williams live in Nebworth
abit strange I thought!.
Go to Portimao Marina which is at the end of Paria Rocha beach it's lovely and there's a fab bar there thats open till 7.00am. Would defo go back to Portugal but only if I'd saved a great deal of spending money
first time in portugal resort very clean lovely resturants would recommend the asia chinese resturant good food at reasonable prices people very nice had no complaints plenty of bars for entertanment would go back again
the strip is really good at night with a wide collection of bars and restaurants. there are now a lot of restaurants on the beach which have good views out over the sea.

all the restaurants are clean but some are very busy so expect a small queue and a bit of a wait.

there arent many people trying to get you into the bars and if they do then you just say no and they leave you alone.

overall the resort is suitable for everyone
We have been to Albufeira 3 times & loved it, then our friends recommended Praia Da Rocha which we loved even more. Will definitely be back. Very very clean & the people so friendly.
Horrible place, big concrete hotels, Irish bar after Irish bar and all very dated. Nowhere nice to eat and so glad we only spent 1 night here but even that was too much. Got asked a dozen times if I wanted hash,smoke in the first hour even tho I was with my wife and 2 kids aged 3 & 6. Alvor 10 mins away is 100x better, glad when we got back to Albufeira
DO NOT GO TO PDR.
Apart from the hotel being about a mile outside the resort, the resort itself was nice. There are many restaurants to choose from and pubs galore, one in particular we liked was the Man of Aran with his regular singer/guitarist, Terry O'Shea, a superb musician from Liverpool. Part of the front was being updated whilst we were there in preparation for the summer season. It should be nice when finished, but it was messy and dusty and difficult to walk on, especially for people with buggies or wheelchairs.We highly recommend the Asia chinese restaurant on the front with its excellent food and very good prices.A must for those who enjoy quality food and service.
Our visit was at the start of the season. The resort was gearing up to a busy time and lots of places were being smartened up with a clean up or a lick of paint. There were many quite new garden areas , steps and pathways which were lovely, and repairs to roads and pathways were going on. the beach boasts a fantastic boarwalk dotted with bars and restaurants and is a great way to enjoy the gorgeous beach. I saw no litter and was very impressed by the pride being taken in the resort. I hope it's the same in high season!
I never got as far as to the local amenities which I was informed by other guests were minimal and a taxi ride away.
Location
View Larger Maps
Other popular destinations