Hotels in Vilamoura, Portugal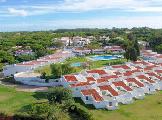 10
of 12 hotels in Vilamoura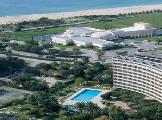 6
of 12 hotels in Vilamoura
We were on the 5th floor with sea view. Really great view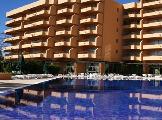 5
of 12 hotels in Vilamoura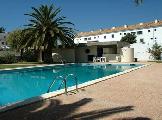 1
of 12 hotels in Vilamoura
7
of 12 hotels in Vilamoura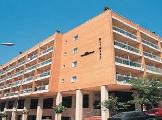 2
of 12 hotels in Vilamoura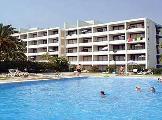 11
of 12 hotels in Vilamoura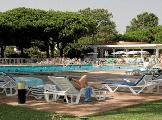 9
of 12 hotels in Vilamoura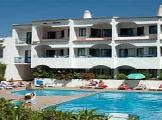 12
of 12 hotels in Vilamoura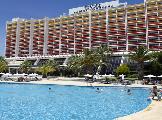 3
of 12 hotels in Vilamoura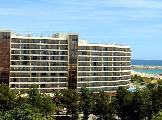 4
of 12 hotels in Vilamoura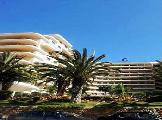 8
of 12 hotels in Vilamoura
71 Reviews
Traveller Rating
Excellent

24

Very Good

36

Good

9

Average

1

Poor

1
Review Overview
Eating Out

Nightlife

Beaches
Just a really nice relaxing holiday. Just what the doctor ordered
The resort was so well maintained, the only reason I did not give it a 5 was because, as in England, some people did not poop scoop.
Although no entertainment at apartments, lovely restaurant and pub 2 mins walk. The Marina has wonderful bars and restaurants, everything you could want. It was not overrun with drunken yobs.
Beach was excellent, very clean and soft golden sand.
Would definately return.
Vilamoura at Christmas was as you might expect a bit on the quiet side but with enough shops and restaraunts open to satisfy most people. Beaches again very quiet but seemed of decent standard. Most nighttime entertainment was in the large hotels which seemed quite busy. As self catering we were happy just to seek out local restaraunts and bars away from the marina which was quite pricy.
We managed to find a very good local restaraunt the Pipa Rota which was exceptional for food, service and was not too pricy. A very nice relaxed Christmas.
What can I say about Vilamaura. A very enjoyable place to visit for the holidays. So many restaurants to eat in from Indian to Chinese to Italian to Steakhouses, I could go on all day, and all very reasonably priced. The restaurants we frequented most were Tai-Tai, Mayflower, Il Trio ,Colombo and Rudi's. When we were finished our meal we went back to Pure Vilamoura which is at the Olympus Apartments. For us it was what we like about after dinner on holidays, friendly, welcoming, with the most gorgeous cocktails anyone could ask for, with music to suite all ages. The lights on the surrounding scenery change colour with the tempo of the music giving it a relaxing ambiance. Because Pure is at the periphary of the Marina it's a little more up market than the bars down on the front. Pure is the place to sit and enjoy a drink at anytime. Can't wait to visit again.
The oympus is in a good location, which is its one saving grace. in a minuite you are on the marina with all the fantastic boats, variety of bars and restaurants too, but you do seem to pay for the view, so check prices before. we had a problem in one restaurant where they charged us over 20 euro more than what we had ordered, so do check your bills before you pay. The 19th hole has an excellent band which was a great night out. Pure bar is a lovely chill out bar, helpfull smiley staff, and to be honest we would have spent more time in there if it wasnt for the all the noise from the bar next door to it. We took a bus up to loule which is the nearest big town, lovely cobbled streets, nice coffee shops and restaurants and a big moorish style indoor market. There isnt any good shopping in vilamoura, the shops that are there are very expensive. The beach is lovely, but the algarve is a windy place so be prepared to feel cold but get burnt. We would return to vilamoura, but certainly not to the olympus hotel.
As seasoned 'Vilamourians' we keep away from the rip off marina. Our favourite places to eat tend to be away from there and include the tiny little Tasquinha, and the Fishermans Shack, we dont rate the Indian there though. Before golf we either eat in or take out a breakfast butty from Pure (hotel breaky is ok if you're a cereal and pastry lover), which was called Shakespeares before, same owners, but with a fantastic total re fit, and a take out coffee to wake us up. Difficult to describe Pure, think Starbucks but sooo much cooler and chicer but with alcolhol and 80's music, needless to say our nights are spent there drinking, 5 star place but at cheap prices. Another bar has opened up next door called Lizzie's (another Cats bar....paid for girls) and full of 20 pint hookers that wont leave you alone, give it a miss or you'll loose your wallet if you get my drift.
There eas little evidence of any supervised cleanliness at the pool area which appeared open to the public and was on the bar site. There was no entertainment offered during our stay even though we asked the rep who said they would try and arrange a karoke which would really have been us the residents entertaining ourselves!! The taxi service was appalling, the buses do not run after 7pm and the hotel does not ofer a shuttle bus/taxi to the marina. It was not possible to hire a car either. I would not visit this resort again.
villamoura very nice and pretty place mostly clean &tidy apart from restaurants around marina very little to do beaches were very nice &clean people very nice &friendly but overiding problem no entertainment of any kind
The marina is a must. But food is expensive (although lovely)
The beach is clean and not too crowded.

great resort, got very pricey with bad exchange rate at the mo, go to shakespeares by the hotel olympus they do super bock for €1.50 a pint all the time! very friendly there and a good laugh, they do a bloody good breakfast....and the staff always wash their hands which is a good sign!

Irish cabin bar, rui's, Parky's etc all ruined as full of hookers trying to get work and even come up to you when the wife is there, bang out of order. Drinks expensive and not good measures, parkys bar staff had bad attitude and wouldn't return there even with a group of blokes.

Nice boats on the marina though!
Location
View Larger Maps
Other popular destinations