Hotels in Carvoiero, Portugal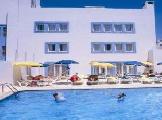 4
of 9 hotels in Carvoiero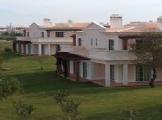 3
of 9 hotels in Carvoiero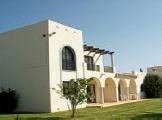 6
of 9 hotels in Carvoiero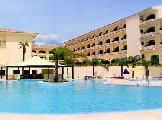 8
of 9 hotels in Carvoiero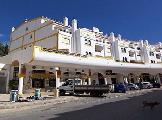 2
of 9 hotels in Carvoiero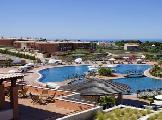 9
of 9 hotels in Carvoiero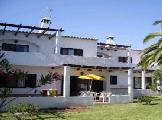 5
of 9 hotels in Carvoiero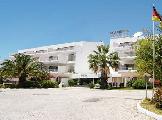 7
of 9 hotels in Carvoiero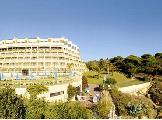 1
of 9 hotels in Carvoiero
Stay a little out of season when it is not as busy and not as hot
37 Reviews
Traveller Rating
Excellent

6

Very Good

16

Good

14

Average

1

Poor

0
Review Overview
Eating Out

Nightlife

Beaches
Carvoiero is an excellent quiet resort for nice meals out and having a coffee and soaking up the sun
I think Carveiro has the right balance of plenty to do without being too hectic. There is a vast choice of restaurants and bars, some with excellent live music, a small but clean beach and some nice shops.
I highly recommend the Tandoori restaurant which serves the best curries we've ever had (and that's some praise as my husband is half-Indian!)

Trips: we went to Zoomarine (thought the shows were a bit cheesy but worth it for young children, don't go on an organised trip as you leave too early to see all the shows), Slide & Splash (good but queues were VERY long, only to be expected in August I suppose)
But best of all a trip to see the dolphins on a speed boat from Portimao! I thought we might see one or two in the sea but there were loads of them and they were jumping in and out of the water, a spectacular sight! I can't recommend this highly enough.
Carvoeiro

Your opinion of this resort will probably be dependent on the holiday you like.
It's not a fishing village - any semblance of that must have disappeared years ago- it's a bustling lively town,with three main streets joining up in the square by the town beach,from quite steep approaches.Nightlife is based on the bars and Restaurants.
We ate at a different restaurant every night,and had just two mediocre meals.
Some to remember were
Medina - fantastic Morrocan food
Anthony - at last some real Portugese cooking
Vimar - fantastic value for the quality
Nuno - great family food - outside town
Two restuarants to forget
the Chinese at the bottom of the hill and Galleria who's staff seemed confused,

Things we did

Splash and slide - probably expensive for what it is
Jeep safari - brilliant! expensive but worth it
"train" to ferraguda ok
gypsy market in quartera - interesting if you like shopping and browsing
sardines in portimao followed by river trip to Silves - good day out

Would I go again? probably not - as much as i liked CVA it was a little too out of the way, CVO looks to be heading the way the bigger resorts which is unfortunate because in many ways it has a lot going for it

Nice quiet location away from the crowds
The village was only 10 mins walk with a great pizza place near the water tower. There is a fantastic beach (out of the resort and turn right) about 5 mins drive away. Miles of sandy beach, a great view of the harbour at Portimao. Turn left at the castle just before you get to Ferragudo.

Go to Zoomarine.
Beach - The beach is lovely!! Very sandy

Town - Plenty of nice restaurants we loved the square area and Restrant O Patio was lovely but a little pricier than most places. We also really enjoyed the Chinese further up the hill back towards the hotel.

This is an excellent resort for families and people who do not like what I would call arcades and flashing lights entertainment tackiness!!! It has so many restaurants it is very difficult to decide which one to choose. We ate in a good selection of cuisine incuding brazilian at the Mistral where the steaks you get would feed a family, the chinese at the top of the hill is well recommended to. Do not however visit the Italian 'A Fonte' that is on a slip road just as you start heading up the hill, by all accounts it is supposed to be well recommended but we found it to be our worst meal and experience the service was extremely poor we waited over 15 mins before we got a drink the meals were very expensive in comparison with all other places we had eaten and worst of all the meals were very poor. My husband got a 'stone steak' along with that he was given a side plate with a very small portion of chips and a spoonful of coleslaw and green beans when he put his steak on the plate too it was just like a very small childs meal. So avoid here

The beach and beach area is excellent and although the beachside toilets are a little messy you can use them if you are desperate! there are good showering facillities and foot bath to clean off before you leave the beach. We loved the Jailhouse bar with its live entertainment and also Brady's Irish bar had very folk singer on twice a week. We used the Irish times each morning for breakfast as it was such good value. In truth I cannot fault this resort I rate it as my best holiday destination so far and we have been travelling to Europe for over 20 yrs now. Although this is our first visit to the Algarve I know it definately will not be the last.
The village of Carvoerio was picture perfect, the enterainment is not great but the restaraunts make up for it, all excellent we never had a bad meal. Beach is small and waves would knock small children down.
The beach is excellent, the resort is very clean and has lots of great restaurants. It may be too quiet for teenagers but for a relaxing holiday you can't beat it. For day trips try EasyGo Travel on the street next to the hotel. Great value.

For transfers to and from Carveiro I recommend Alan Sutton (www.algarveluxurytransfers.com) a top guy and good value for money. Sure beats coach transfers. All in all a great little resort. Enjoy.
There isn't a resort as such but a village with loads of restaurants and cafe-bars, most of which seemsed to offer good value. The only public is small and is actually a harbour. As it is a working harbour and village it was not particularly clean, but that just added to the charm. A very laid back place. There was a small beach at the hotel dealt with above.
Location
View Larger Maps
Other popular destinations