Hotels in Ortakent, Turkey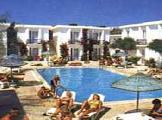 2
of 5 hotels in Ortakent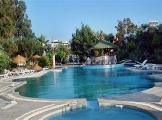 5
of 5 hotels in Ortakent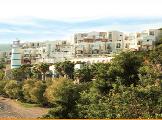 3
of 5 hotels in Ortakent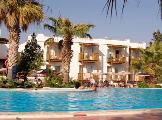 4
of 5 hotels in Ortakent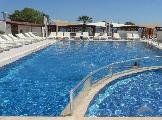 1
of 5 hotels in Ortakent
19 Reviews
Traveller Rating
Excellent

1

Very Good

11

Good

3

Average

2

Poor

2
Review Overview
Eating Out

Nightlife

Beaches
The beach was man-made and very narrow and packed with sunloungers. The promenade was pleasant and very clean, mostly restaurants which were very quiet and everything seemed to shut down by midnight, which suited us. Have travelled to other parts of Turkey but this is one place we won't revisit
A very clean,safe resort but shops are few and far between unless you take a 30 min Coach ride to bodrum. Lots of restaurants and bars to choose from but not a lot in the form of entertainment.
ortakent has altered for the better since we last went there 5 years ago,nice walks,pretty harbour area and a place for kids,trapouline area,theres even an area for old-uns to exercise on set machines.loads of restraunts to choose from,and a few shops to browse.
It was much too early in the season for us to see Ortakent in its true glory. Not all of the restaurants and hotels were open, so things were very quiet.
It is a typical Turkish resort where everyone knows everybody else, and helps in any way they can.
The beach is not one to write home about, but they do their best to clean out the stoney bits. One guy was riddling the sand with a spring mattress. It looked to be hot hard work.
The dolmus are very good for getting about. We got one to the main road then changed for one to Turgutreis. It was better than having to go into Bodrum, then changing.
We liked Yashi Ortakent and may go back again, but wish they ran a dolmus into Bitez. It would save on taxi fare.
We had a good holiday, despite the odd setback.
Thanks to all who helped to make it enjoyable.
the beach was stoney and full of fag butts and you felt like a sardine and could share your unknown neighbours ash tray! camel beach was much nicer. we could swim in the sea and relax. if you get there before 11.30 it was desolate but after this until 4pm the hoards of people came down the boardwalk from the boat trips like little ants all hunting out an ice lolly!
Ortakent is a beautiful place,people so friendly beach nice.Hotels not A/L Inclusive as advertised need to pay for Drinks before 10 inthe morning and that includes coffee and tea,After 11oclock at night you have to pay for all drinks.All in all lovely place but need to get their act together if they want to engourage people to holiday there as better deals to be had else where.
Ortakent Yashi is a lovely quiet resort it has managed to keep its traditional charms. This resort is not overtaken by tourists which was a great relief. The beach by far was the best we visited in Bodrum. A little pebbly by the waters edge but very clean and the water is lovely and clear. The promenade is lined with restaurants and small souvenir shops. The best restaurant by far was in no doubt Viras.

Only a short distance away by local mini bus to the main resorts of Bodrum which is also recommended a visit ot two. Overall Ortakent Yahºi has everything you need for a lovely relaxing holiday.
The resort overall was very nice, with some places a bit quieter than others so it seemed to cater for everybody.

As we went in mid September, a lot of the bars by the beach had closed for end of season, but there were still a few open and we were out til nearly 6am some mornings. There are good day trips to chose from, but make sure you check how long it takes to get to certain places as in other parts of Turkey I've been stuck on a hot coach for a couple of hours getting to places! Boat trip is a must if its on when you go, unfortunatly it had stopped running when I went, again due to it being end of season.

The beach was ncie and clean, and there was also a slight breeze which was lovely because it can get really hot out there.
The resort is a strip along the beach front, with some hotels and apartments back one street. There were planty of restaurants and bars, but being mid-May, many of these were being prepared for the season opening. We did not visit any of these being all-inclusive, but others who did commented favourably.
The beach was being improved in places with imported sand.
The promenade walk was very pleasant.
It is difficult to gauge how noisy or lively the beach front gets in the season proper, as not everything was open, and there were not many holidaymakers in the resort when we were there.
The resort is always clean and kept tidy. Tavernas shops and restaurant owners always keeping their frontage clean. We ate out most evenings 15 minute walk to restaurants along the beach front plenty of choice with Veras or Jimmys being the ones recommended to the brits. Both very nice food veras a bit more up market though.
Location
View Larger Maps
Other popular destinations