Hotels in Kalkan, Turkey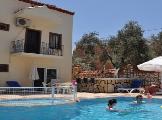 Most rooms have excellent views and are very clean. Food is excellent, we have never had a bad meal in all the time we have been going.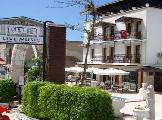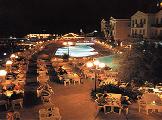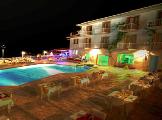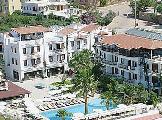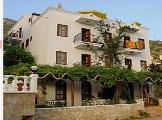 33 Reviews
Traveller Rating
Excellent

8

Very Good

8

Good

14

Average

2

Poor

1
Review Overview
Eating Out

Nightlife

Beaches
Kalkan is a very beautiful village with bars and restaurants with excellent food and friendly people. It is as lively as you make it with excellent views from the roof top restaurants.
The resort was wonderful and full of old charm. It had retained a village atmosphere, and there were some great restaurants, and little bars to relax and socialise in. It is a very hilly area, but although this could be a problem for some people, did not bother us at all. The beach in Kalkan is stony, but the sea is warm and there are beds and sun shades at reasonable prices. However, the can catch a boat for a quick ride to bathing platforms, where again beds etc. are available. Alternatively, you can catch the local dolmus to nearby sandy beaches, which are worth a visit. Last of all, by going in September, there were very few children, and football shirts! We will certainly holiday in Kalkan again.
Kalkan is beautiful, very pretty and extremely clean but the hills are a killer, everywhere you turn there's another hill or flight of steps to conquer ... great if your a mountain goat but for anyone with walking difficulties or a bad back it's agony.
We found it very expensive, more so than the UK!!
Taxis are expensive and unless you watch carefully you can be ripped off.
Salt & Pepper bar down at harbour overcharge as a standard practise, on checking our bill we discovered extra water being charged for, when queried we were told that is their normal practise if people are only drinking & not having food ... strange as we'd eaten, we were reimbursed but avoided thereafter.
Lots of places to eat but for great food at very reasonable prices the Istanbul stands out,it's a little hard to find but worth looking for, it's behind the yellow taxi rank on main road before harbour. The service is brilliant and the food is amazing, thank you Kemal & Little-legs.
Cant pass comment on entertainment as not one for clubs but it appeared lively without any trouble.
Despite the hills I had a great time & would go back.
Been visiting Kalkan for 15 years and never fails to delight. Wonderful restaurants, excellent local excursions and attractions. Lovely beach and beach clubs with no sand which is a bonus. Shops to delight in with no hassle to buy.
Cannot fault this little piece of paradise
Kalkan is a lovely resort with lots of great restaurants to choose from ranging from cheap to expensive, we never had a bad meal at all. All the usual fake goods on sale here but also some very good local craft available and beautiful jewellery.
Kalkan is a community where everyone knows and cares about whats happening or going to happen in the area. They all work together to ensure any changes are in the community and holiday makers interests. The resort and the beach are kept impeccable and there are no "tatty" shops. It dosn't matter where you are staying or eating, the locals do all they can to make Kalkan a home from home.
Attractive resort, very steep so not suitable for elderly or unfit, very slippy therefore ladies - take sensible shoes with a good grip, high heels are possible - but a challenge!

Lovely places to eat, Korsan Fish Terrace to be tried as recently reviewed in the Times Newspaper.

Rather flooded with British Tourists, up market, but looses culture somewhat due to so many British.


Kalkan is beautiful and the restaurants create a wonderful eating experience.
the resort was very clean like all of the places we have visited in turkey. entertainment was very poor and hard to find. the beach at kalkan was pebble quite a steep slope into the sea and short in length and narrow. we would not visit the resort again we found it a very disappointing holiday.
Kalkan is quite hilly with a pebble beach (man made?) The town is extremely well kept with street cleaners everywhere picking up what little litter is about. (Interesting shovels that they have, cut down olive oil cans attached to a stick, very effective!) There are a few bars with music & sky sports but the majority of places are restaurants many with roof terraces that offer fantastic views over the harbour & bay. There are a few beach clubs which offer entertainment during the day & there are boat trips to be had. Due to the number of restaurants you can be hassled (usually very politely) about what they have to offer. However I'm told that as the season gets busier this isn't such a problem.
Location
View Larger Maps
Other popular destinations