Hotels in Juan Dolio, Caribbean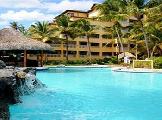 1
of 2 hotels in Juan Dolio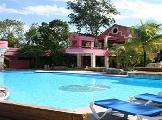 2
of 2 hotels in Juan Dolio
4 Reviews
Traveller Rating
Excellent

0

Very Good

1

Good

1

Average

2

Poor

0
Review Overview
Eating Out

Nightlife

Beaches
The resort you were advised not to leave the hotel which cages you in a bit. The transfer from the airport takes 3 hours which after a 9 hour flight is not great, espiecally with the way they drive. If you want to visit this area try the costa caribe by Hilton further down the road or the Barcelo Capella.
I WOULD NOT VISIT THE RESORT AGAIN AS THE TRANSFER WAS AT LEAST 2- 3 HOURS DRIVE FROM THE AIRPORT
We were advised by the rep not to venture out of the complex, as this could be dangerous. It is a very poor country and people live in shacks, so I think mugging goes on.

We didn't see or hear of any trouble on our holiday.

If you walked up the dusty road between the hotel, there were some little shops and on the way to and back , you may get the odd person trying to sell you things or insist on cleaning your shoes, of course to be paid. There were a few people on the beach selling too, I bought a painting, a wooded carving and got my daughter's hair braided, all on the beach. The children used to take a breadroll from breakfast with them and later feed the fish that swam by a big rock in the sea, they loved it. It is advised that you don't drink their water, decline ice cubes in your drinks and don't eat their ice-cream if you don't want a dodgy belly.

We booked a trip to Saona Island, which is just a paradise island, you are able to walk around it in about 1 hour. The waters are turquoise and warm. This trip is well worth the money.

I loved this holiday and wouldn't hesitate to go back. Lucky you if you're booked to go. You'll enjoy it if you are wanting a relaxing holiday and laid back atmosphere.
To sum it up...
We paid £850 each for a 14 night late deal in September and would say we were overcharged, I wouldnt pay more than £600 for 2 weeks to this place because of the amount of good deals you can get elsewhere now.

The beach was disappointing and not the postcard white sands you'd expect in the caribbean.Bearing in mind you could get 4 or 5 star in cuba for this price,i'd take that any day.
Location
View Larger Maps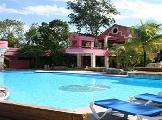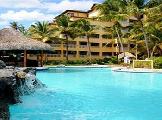 Other popular destinations