Hotels in Playa Dorada, Caribbean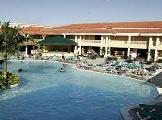 2
of 9 hotels in Playa Dorada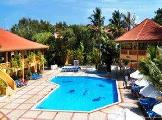 9
of 9 hotels in Playa Dorada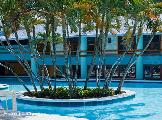 8
of 9 hotels in Playa Dorada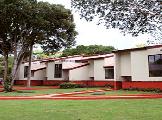 7
of 9 hotels in Playa Dorada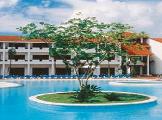 5
of 9 hotels in Playa Dorada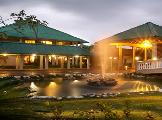 6
of 9 hotels in Playa Dorada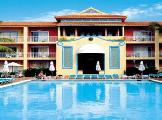 1
of 9 hotels in Playa Dorada
Room 2333 in Catalina buiding is quiet and looks over beach, you have to look through the trees but you can see and hear the sea. Pool rooms are horrendously noisy. Quiet pool rooms are away from main building over the car park.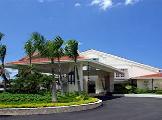 4
of 9 hotels in Playa Dorada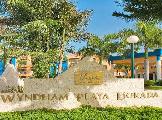 2
of 9 hotels in Playa Dorada
141 Reviews
Traveller Rating
Excellent

36

Very Good

45

Good

34

Average

17

Poor

9
Review Overview
Eating Out

Nightlife

Beaches
I won't be going back to playa dorada. Beach is littered with plastic and debris and it's not always cleaned away. The natural beach that are not in front of hotels are not cleaned thoroughly and there us major plastic build up especially after a high sea. This beach could be absolutely gorgeous but it's not looked after properly. Some guests didn't appear to mind the rubbish in fact didn't see it half the time. Guests leave lots of rubbish on beach which is just shocking.
The resort is kept very clean and tidy so no complaints here.
There are 2 casinos in Playa Dorada if that is your thing, both have free entry and free drinks so long as you play a few games. The Mrs had never been in a casino before and she enjoyed herself more than she had all 2 weeks without losing a fortune and the drinks were a bit stronger so beware.
There are a few bars in the Plaza which are nice for a change of scenery but being all inclusive we hadn`t budgeted to be spending so much outside and the drinks were roughly the same price as home with food similar to a wetherspoons costing a small fortune.
The beach was just perfect, cleaned every morning and was one of the best beaches I have ever set foot on.
Beach well worth a visit !
The resort of Playa Dorada is lovely and the beach is spotless and beautiful. We walked to the plaza and enjoyed our night there as well.

We went on two trips the Dominican night which was brilliant. thanks to Angel and crew we learned a bit about how the Dominican people live. We also went to ocean world and swam with the dolphins an experience I will never forget.

Holidays are what you make them and I think that some people just go looking for things to moan about. Please if you have booked to go to the golden beach do not worry, you will have a fab time.
i would definatly come back. infact im planning on it :)
well what can i say about the beach blackpool beach is cleaner the sea filthy nothing like pictures in first choice brochure very misleading.you get hassled as soon as you step foot on the sands.weather atrocious rain rain rain only 4 good days out of 14 spoilt it really.would i visit this resort again a massive big no.
Excellent resort, very clean and safe

did a couple of trips -ocean world and paradise island but didnt feel they were value for money-yes the dolphind experience was good if you have never did it but didnt feel it was worth it.paradise island was lovely but alot of travelling on boats and "speed boats: and a 2hr trip back by bus 30 min of it on a dirt road.

felt it was a bit expensive onsite and the shop was very expensive -12 pounds for a bucket and spade

nice weather made the 2 weeks bearable but dont think we will be going back again ever.






As long as you enjoy a pool based or beach holiday you will enjoy this resort but there is not much more to this place.It's based within a giant horseshoe resort which holds 18 hotels and complexes but little else,there is a plaza with a pizzahut and various shops.A golf course straddles the resort but having ventuered out side the security zone i would not feel safe especially after dark but then again it's only my personal opionion.The big question is would i go back again?YOU BET and wish it was now
Plenty of activities on the beach...
Location
View Larger Maps
Other popular destinations