Hotels in Cayo Guillermo, Caribbean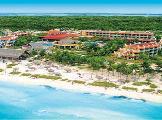 2
of 4 hotels in Cayo Guillermo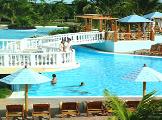 4
of 4 hotels in Cayo Guillermo
DO NOT STAY AT THIS HOTEL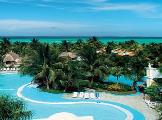 3
of 4 hotels in Cayo Guillermo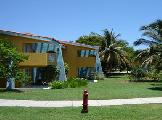 1
of 4 hotels in Cayo Guillermo
31 Reviews
Traveller Rating
Excellent

9

Very Good

11

Good

10

Average

1

Poor

0
Review Overview
Eating Out

Nightlife

Beaches
Cayo Guillermo is not a resort as such but a small island with a line of hotels dotted along the beach. The beach here was absolutely gorgeous. Lovely shallow water that was as warm as a bath.
There is nothing outside of the hotels and is very much a hotel based holiday.
The entertainment was hotel based but was of a good standard.Well done the Star Friends!
It really is just an hotel based holiday as the hotel is situated on cayo guillermo, ther are only 4 hotels on the island and a bowling alley.The beach was beautiful totally relaxing,but if you are looking for entertainment outside the hotel you are probably better going Varadero.
i would go back this place in a heartbeat if we did not have other destinations on our 'to do list' i would definately recommend it to others too, and like i said, i would take negative reviews with a truch load of salt, or assume they were written by people expecting the resort simon cowell goes to in barbados for their £900!!!! go and enjoy it!
only bad point about the beach is the sea weed which they do clean up. resort entetainment isolated.
beach was very shallowabout 3 or 4 metres when tide in about 50 when out but only seems to be out everyother day.

resort is nice if a little isolated
resort very clean.entertainment good.beech fantastic 10 out of 10
It is very quite great for a complete chill holiday, although they have plenty of trips to do we went to Havana for an overnight stay it was great but not long enough, we have already booked for next year we have decided to do a twin centre 4 nights in havana and 10 at the melia again, this time we are a party of 10. forget all the bad reports you have to go to cuba with an open mind the people are great warm and friendly, the music is fantastic and the history of cuba is very interesting so go and enjoy
Small Island with only 4 Hotels which we only viewed from the beach. There are trips organised from the Hotel to Havana, Trinidad, Dolphins etc. and I would recommend these.
This is a very small resort, only 4 hotels. but out of this views and lot of trips very accessable, welll worth going.
cayo guillermo has a long beach with four hotels on it.to walk from one end to the other will take the average person about 1.5 hours there and back mostly beautiful sand fringed with palm trees.when the sea is calm and flat the different colours of blue are breath taking.if you want to snorkel and see lots of sea life you will have to go out to the reef on a small catamaran you will find these outside each hotel cost about 5 convertible peso per person.canoes are free at all hotels as are pedalos.the sea weed on the beach is cleared by a tractor once or twice a day leaving it reasonable.with a little bit more man power and effort the beach could be perfect also if the palm trees were looked after as they are in the maldives you would have the feeling of being in the chocolate bounty bar advert from years gone by.resort entertainment is a jungle tour of the mangroves in a speed boat which holds two people and one of you is the driver. then you will follow some twenty other speed boats it is great fun. then you stop of and do some snorkeling at a fish nursery, this is also good.only downside is the mosquitos which give bites like horses so take some mosi repellent and you will be fine.as far as any other resort entertainment you will have to do day trips much further a field.or do the standard fishing trips.to be honest if you like peacefull beach holidays you dont need entertainment trust me this is a beach holiday all inclusive which knocks spots of most european holidays including cost.only downside ten hours flying it is a killerbut worth it
The hotel is kepted quite tidy but the pool often looked very dirty.The beaches are perfect but you will get bits from sand flys. I would not be going back to this hotel but I would go to cuba again.
Location
View Larger Maps
Other popular destinations