Hotels in Cayo Coco, Caribbean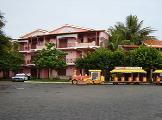 7
of 7 hotels in Cayo Coco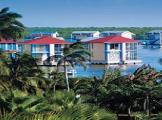 2
of 7 hotels in Cayo Coco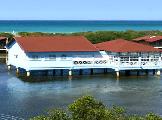 3
of 7 hotels in Cayo Coco

1
of 7 hotels in Cayo Coco
Building 2 is convenient for everything, but still quiet.
6
of 7 hotels in Cayo Coco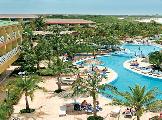 4
of 7 hotels in Cayo Coco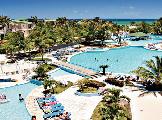 5
of 7 hotels in Cayo Coco
57 Reviews
Traveller Rating
Excellent

15

Very Good

24

Good

10

Average

8

Poor

0
Review Overview
Eating Out

Nightlife

Beaches
Cayo Coco is uninhabited, except for several hotels and a handful of restaurants. As such, there is not a lot to do other than relax, but the beaches are out of this world, so enjoy doing next to nothing!
Beach was picture perfect
There's not really a resort as such, just a line of hotels along a road. The beach is brilliant though.
Beaches were lovely, clean and plenty of space.

Location of hotel was that you were unable to go out of hotel as there was nothing within the area, this was the only negative. However, it did not really matter.
The resort of Caya Coco is very nice indeed, little to do and i mean little, apart from enjoying the beach and sea there really isnt much more. The beach and sea are wonderful and in general kept very clean.
I would one day return to Caya Coco but would certainly NOT be staying at the tripe, sorry tryp.
Resort was very clean, some bits a bit tatty but only need a paint job. Entertainment seemed great but we really just enjoyed sitting with friends, having a drink after our meal and chilling out. The beach was absolutely wonderful, spent every day there - whole day. Only leaving at lunchtime for lunch. We would defintely visit this resort and hotel again.
The resort where the hotel is is very remote, it's on the Cayos, that's what we went for. All that's there is several hotels right on the beach.

There's watersports on the beach so plenty to do if you're that way inclined and the beach itself is immaculate but if you're a compulsive shopper don't go to Cayo Coco, there was craft market at the hotel which had excellent gifts, souvenirs etc. but you cant shop till you drop.

All in all it was paradise for us, we go on holiday to relax, have a laugh, enjoy good food and see a bit of culture we were not disappointed, this was my second trip to The Cayos, Cuba and i dont intend to stop at two. Enjoy!!
Called "fantasy Island" by our rep as it is a tiny island with 6 hotels. It certainly was a fantasy.
This resort has been poorly situated between 2 swamps/mangroves. There is a very large number of flies/fleas/mosquitos. The bites are numerous and painful. The beach was very nice when the jelly fish weren't there.There were quite a few families demanding to get flights home as they had had enough. We were glad to get home too although we held out for the 2 weeks. We've been to Cuba before and both found it quite nice. We won't be going again.
Location
View Larger Maps
Other popular destinations