Hotels in Montego Bay, Caribbean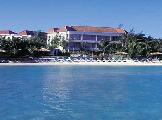 2
of 8 hotels in Montego Bay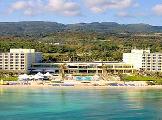 6
of 8 hotels in Montego Bay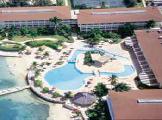 8
of 8 hotels in Montego Bay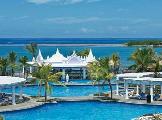 1
of 8 hotels in Montego Bay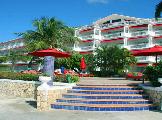 7
of 8 hotels in Montego Bay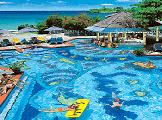 4
of 8 hotels in Montego Bay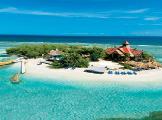 3
of 8 hotels in Montego Bay
5
of 8 hotels in Montego Bay
30 Reviews
Traveller Rating
Excellent

9

Very Good

10

Good

5

Average

1

Poor

5
Review Overview
Eating Out

Nightlife

Beaches
there are some really nice beaches in mobay,doctors cave is a prime example of this,the scuba diving is excellent and most people are working hard to make your stay memorable.
stay out of mobay city,it's dangerous if you do go there make sure you're with a local or you're very streetwise
the hip strip isn't much to look at,it has overpriced drinks and food.eat where the locals eat and use the smaller bars,far more fun and they appreciate the custom,we met some great locals who turned the stay in mobay into a great time
The resort was kept very clean and the entertainment very good. The beach here was beautiful and the sea crystal clear. You didn't need a snorkel to look at the fish and they came right up to you. Montego Bay was very nice. When you went shopping and told people no thanks, then they left you alone, there were quite alot of tourist police around so you felt very safe, they were really nice and always smiling. Very nice resort.
the resort is spread out there are a few shops by hotel but very expensive go into montego bay the beach in montego bay was stunning compared to hotel beach
We didn't do many resort visits, we only went on two, but they were interesting, down side the tipping for the tour guide and the coach driver and every one else that had something to do with the trip!! Jamica is beutiful very green but very hot and humid, thank heavens for air conditioning. You can either have a busy time or just relax, spa treatments good but expensive, my other half ejoyed the diving, saw dolphins in the wild twice, would go back but not too soon.
we stayed in Mo bay known as Montego Bay, it was great the people are ever so friendly, the beach is very clean and the entertainment on the beach was excellant even you take part in the beach party games, it was such fun i am definatly coming back to this resort this year i love jamaica.
the place was spotless.the entertainment was good too the beach was small but it was practical loads of water sports and a lovley island.
the resort its self is a clean as you would expect anywhere in the carribian but slightly better as jamaica is showing a big interest in its tourist side of things.If you go out and want to walk down the hip stip and stall holders pester you tell them your walking today and not buying,if you want to buy things haggle to just less then half the asking price then work from there.the beaches are nice and clean but please look out for fire coral-sea erchins buy beach shoes to be on safe side.Booked to go again on 5th july 09 and cant wait.
montego bay& doctors cave beaches spotlessly clean
we did not go of the hotel complex at night so not sure about resort entertainment,
would reccomend a holiday here plenty to see & visit or you can just lie on the beach & chill
everything about the hotel was clean.the entertainment during the day was good. the beaches were very poor compaired to our othe trips to jamaica.evening shows were poor and loud you could not get away from the noise
the seating in the lobby bar was so uncmfortable there was not a comfortable seat in the hotel
we would not recomend this hotel to anyone and our rep did not care she was not very good
Excellent holiday. cannot praise enough. loved it. will be going back next year. staff excellent, food excellent. Nester the bar man and Patrick excellent best be there when we return.
Location
View Larger Maps
Just Travel 4u is part of the Not Just Travel Group. We are members of the Uk's largest Independent Buying Group and have access to over 450
Other popular destinations