Hotels in Uvero Alto, Caribbean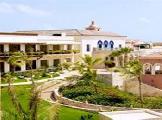 1
of 1 hotel in Uvero Alto
10 Reviews
Traveller Rating
Excellent

1

Very Good

3

Good

4

Average

1

Poor

1
Review Overview
Eating Out

Nightlife

Beaches
we have just come back from 2 weeks in the sirenis tropical,cocotal casino and spa what an awesome time we had as a family there is nothing i can say about the holiday to run it down,our ages are 41,40 and the kids 15,14 the hotel,staff,food,entertainment staff were all fantastic well recommended to all.the weather was hot blue sky all day everyday,the sea was like a warm bath and so was the pool.the locals come there at weekends they didnt bother us,take us dollars with u.we went from oct 22nd to nov 4th, we read so many bad reports before we went the holiday was so good i dont know ere people get the bad reports from
I cant comment on the resort entertainment as we stayed in the hotel grounds as eveything we needed was there so we didnt go out.
On arrival to punta cana airport, as soon as we stepped off he plane, we were greeted by the incredibly friendly people. the airport itself was amazing, never seen an airport like it. all open plan, absolutely spotless.
we went on a few excursions. one was a shopping trip to bavaro plaza then onto a shopping mall where we visited the hard rock cafe, which i thought was really interesting.
the other was a 'mega trucks' dominican discovery. it rained all day long throughout the day and we got soaking wet. so we didnt do all the things that we should have done that day.
from the two weeks that we stayed there, we had about three days worth of rain, other days were red hot sunshine and then other days have sunshine and a few showers. the weather is quite unpredictable here!
Cannot really comment on the resort because we didn't step out of the Hotel because we were only there for one week.

Beach was amazing, almost white and sea clear and clean.
Sirenis Tropical Suites - Ulvero Alto is quite away off the beaten track if you are expecting to be able to visit towns, nightclubs or generally any lively spots etc but.......if you want glorious, peace, tranquility and stressfree days then this place is for you!!

Entertainment - they try!!!!! Enjoyed some of the shows - others are embarrassing. Great facilities for older kids -pool, table tennis, tennis, basketball, archery, snorkelling, banana boats (doesn't go too fast!), water skiing, canoes, gym, sauna and steam room.

Didn't visit the nightclub or casino
Beach - beautiful but holiday makers need to remember that they should put all their litter (including cigarette ends) in the bin not buried in the sand.

watch out for the little bugs on the beach and the night time bugs that bite take a jar of marmite and start to take a spoon a day a week before you go I only got a few but they were lots of folks that got loads if you do not like the stuff get vitamin B or yeat extract which is the same and have heard it work's.

I would go back to the hotel
We only went on one trip and that was to swim with the sharks (not as scary as it sounds they have no teeth) it is well worth doing even if it is only half a day do it and you will understand.

Very clean every where you go the only downside to the beach is that there are a lot of waves it was to rough for me (but I am a bit of a wimp).

Fantastic resort if you go you will love it !
Stayed at Sirenis Tropical Suites in May 2005. Georgeous beach, just like the postcards.

No shortage of loungers round the pool or on the beach but bag your shade early, you will need it when the sun gets going! Lovely and clean, made you feel special to be there. Fantastic relaxing atmosphere, think I lost 10 years in two weeks!

Would definitely go to this resort again, but take a book and some cards for entertainment unless you can do aerobics at 100 degrees!
The resort was cleaned every morning as the seaweed came up on the beach it was always cleaned away, there was no resort entertainment to be heard off, the beach standard was lovely, lots of fish to see if you snorkel, there is quite a few reefs near the waters edge, i would definately go back to this resort.
I can only say we drove in and out of the resort twice that was once on arrival and one trip, it is a very poor country and you see it immediately, there is nothing outside the hotel for miles, but the beach was great!!

We would go back!!!
Location
View Larger Maps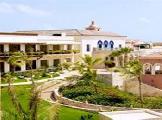 Other popular destinations