Hotels in Lance aux Epines, Caribbean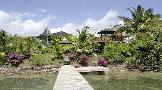 1
of 1 hotel in Lance aux Epines
Head over to the Rhodes Restaurant, it's only a few mins away and one of the best nights I have ever had away, and if you knew me, you would know that's something!
0 Reviews
There are no reviews for Lance aux Epines yet. Have you been to Lance aux Epines?
Share your experience
with the others.
Location
View Larger Maps
Other popular destinations